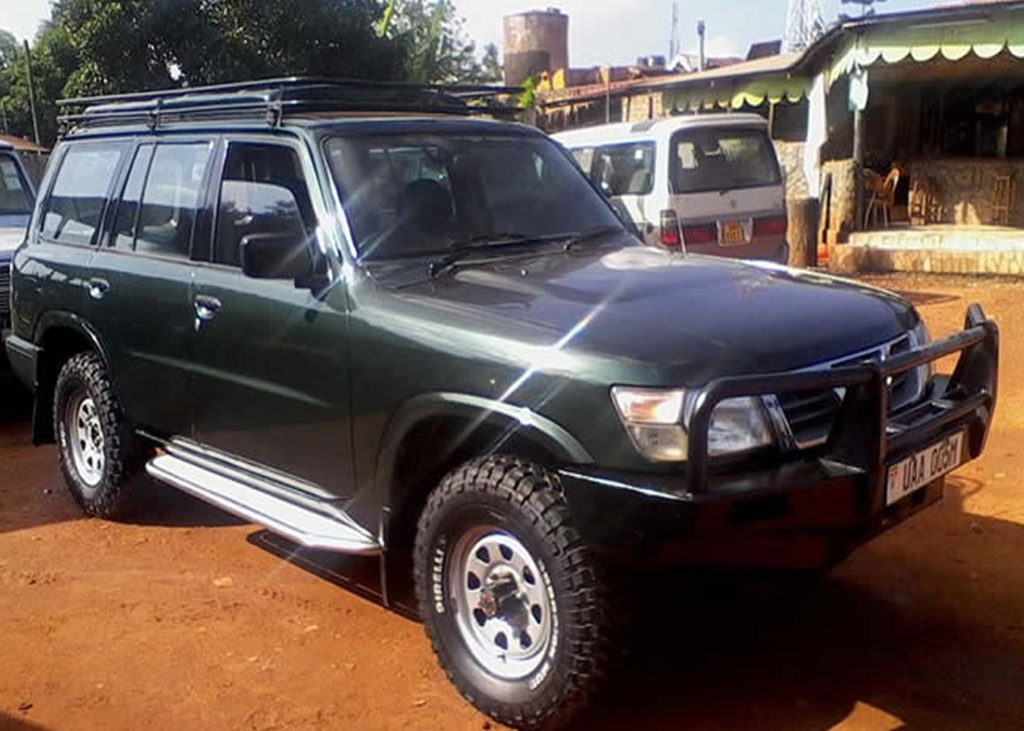 The Nissan Patrol is 4 wheel drive vehicle manufacture by Nissan, another popular car maker in Japan available in 2 versions namely 3-door Short-wheelbase & 5-door Long-wheelbase with the latter offered in pick-up truck and cab versions. The Nissan patrol can handle tough terrain , muddy or steep slopes making it the perfect 4×4 car to hire in Uganda if you are planning to explore remote destinations including the national parks. The 4×4 wagon can accommodate up 5 people comfortably and has spacious space for cargo in the rear.
At Uganda Car Rental Services, we can get you a Nissan Patrol in cab or pick-up truck versions at affordable rates. The Patrols are always serviced after every road trip , clean with functioning AC, Radio & MP3/ CD players for your on-road listen entertainment.
Rates: From US$ 80 per day fro self drive , excludes fuel
Planning to explore Uganda and are searching for the perfect 4×4 car for an on and off-road trip, you can rent a Nissan Patrol for self drive or with a driver online now. Simply send us an email to info@ugandacarrentalservices.com or call us now on +256-700135510 to speak with the reservations team.