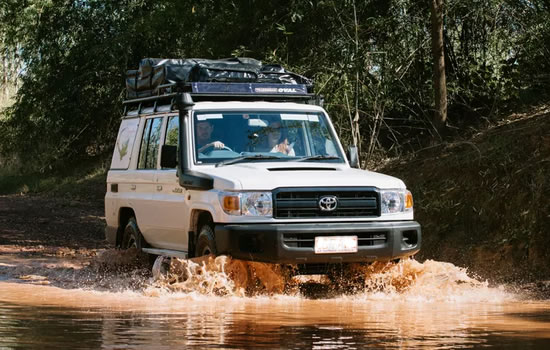 An off-road vehicle also known as an adventure or overland vehicle is an automobile capable of driving on and off gravel road surfaces. These types of cars are characteristed by a high ground clearance given the large raised tires and flexible suspension that enables them to easily access remote rough terrain destinations like parks & villages. The ability of an off-road vehicle to traverse through deep waters like floods is another charateristic that distingusishes them from the on-road vehicles.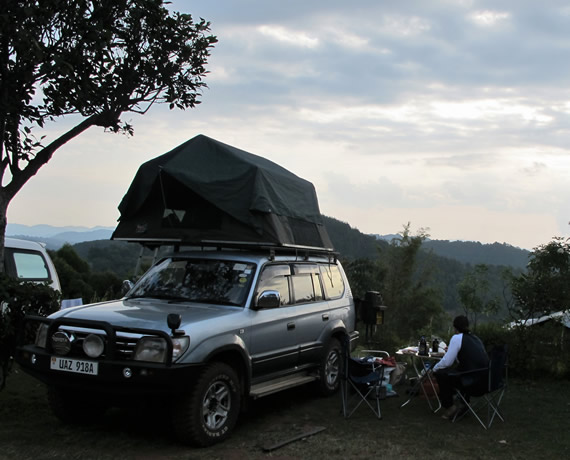 Planning an overland safari, business project or research trip and require a strong 4×4 off-road vehicle for hire in Uganda, we at Uganda Car Rental Services will be more than happy to get you a suit overland vehicle that suits your travel budget as well personal needs. Our fleet of off-road vehicles comprises of well serviced 4×4 cars that range from small compact SUVs to midsized station wagons and minivans all available for self drive as well as driver-guided road trips. The vehicles are always serviced after every road trip to ensure the next client gets a safe & comfortable overland trip.
Check out some of the top requested off-road vehicles for hire in Uganda and contact us for information about availabilty & prices. You can send an email to info@ugandacarrentalservices.com or call us on +256-700135510 to speak with our team.
TOP OFF-ROAD VEHICLES IN UGANDA