UGANDA CAR RENTAL SERVICES
Uganda Car Rental Services offers reliable and cheap car hire services in Uganda to both business, leisure and ,adventure tourists including backpackers and small groups. We have a variety of 4X4 rental cars available for hire all year round. Whether you want a saloon car, 4×4 station wagon,, or, much large vehicles like a Mini-van or Coaster bus, we got you covered with cheap prices and superb customer care service.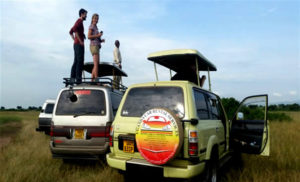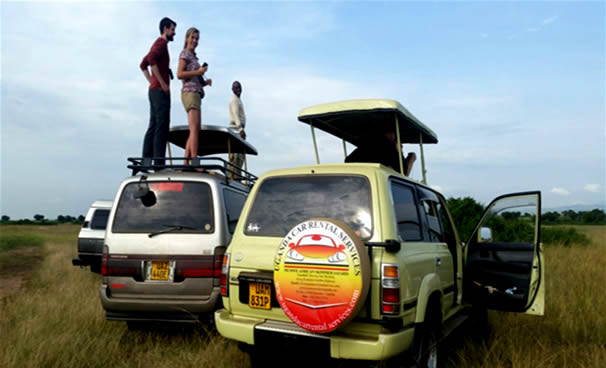 Our wide array of affordable car hire services includes organizing self drive trips, chauffeur-guided tours, wedding transportation, airport transfers & events management to and from any destination within Uganda. Planning to travel to a national park, remote village, island, or around Kampala city, you have come to the right place. All our cars are in good condition, always serviced after every road trip plus our drivers are well trained, licensed with good knowledge about each route and destination around Uganda.
When you rent a car in Uganda with us, rest assured you will get the best services worth every dollar you pay. Our car rates include comprehensive insurance unlimited mileage, travel map, phone with a local sim card, and also cover local government taxes. To rent a car or inquire about rates, you can fill in this contact form or simply send an email to info@ugandacarrentalservices.com or call us at +256-700135510 / +256 414-699459 to talk to the reservations team. 
TOP RENTAL CARS IN UGANDA – SELF DRIVE & GUIDED TRIPS
WHAT WE OFFER : FEATURED CAR RENTAL SERVICES IN UGANDA
What our past clients say about us
We recently had a 5 day trip with Alan our driver and he was excellent! Knowledge of the areas was great. On the first day in Murchison Falls we saw some amazing animals but unfortunately we didn't see a lion, but he was determined so took us back the next day and we saw them! Highly recommend.
N. Van Regenmortel
2023-04-10
Great car rental company: professional contact before and during our trip, brought car to airport and picked it up from there, sturdy and well performing land cruiser that didn't let us down. Would rent again here.
Katherine Lindsay
2023-03-06
We rented a RAV4 from this company for what was supposed to be a week long vacation with our three young children. Interactions via what's app were very professional and prompt. The car struggled to shift gears several hours into our rental and once we were out of town in the dark. Left it parked for most of the trip and cut the trip short to get back to Kampala during day light hours and car broke down on side of the road. The oil temperature light would flicker on but it was hard to tell what was going on as none of the lights on the dashboard worked. Had to hire a driver to return us to Kampala and left on the side of the road with our three kids for quite a long time. Do not appear to have any roadside assistance. Will update review once we get refund. Will still be out money even if we get full refund due to cutting out stay short and cost of a private driver last minute.
Professional in car rental services and hiring
Andrzej Soczek
2022-09-14
We rented a 4x4 vehicle for 12 days and it functioned without complaint the entire time.
Rosalien Timmerhuis
2022-09-09
Rented the Toyota Prado for 7 days: Car had a few small defects (therefore 4 not 5 stars) but the essentials (tires, engine, brakes, lights etc) were sufficient for a safe journey to the north. Communication was great and fast, they also helped us during a mechanical problem while on the road. Delivery and pick-up service also great. Would recommend!
Frances Singleton-Clift
2022-08-25
We hired a Prado and driver for the week to take us to karamoja, via the mabira forest and Jinja. Our driver, Ali, was always on time, incredibly friendly and a very safe driver. He took us to get delicious Rolex in Jinja, and explained customs and negotiated for us when we wanted to get takeout! He even joined in with us as we went to meet a local karamajong community. If you are not from Uganda, hiring a driver is an excellent way of ensuring that you can get around with ease, and also that you have someone to help out with translations, ideas and explanations! Plus the long drives go by much faster. We cannot recommend this service enough. Make sure you ask for Ali when you book!
Gloria nalubega
2022-08-19
Most reliable company
Why Book With Us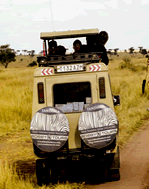 We make your personal needs our top priority and can adjust the price based on your budget. We offer a wide selection of rental cars to choose from including 4×4 safari cars, saloon cars, medium-sized to large vehicles catering for all group sizes. Our cars are rented on an unlimited mileage basis covering local taxes and insurance. We offer special discounts to return clients and low rates for someone who want to rent for a long period. Interested in gorilla tracking or game viewing, we can arrange that for you at affordable rates plus book permits and accommodation for you to have a wonderful safari experience. Our Google reviews show our reliability and trustworthiness.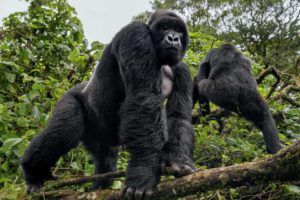 BOOK A TOUR – Planning to visit Uganda for a park safari adventure, you have come to the right place. we at Uganda Car Rental Services organize exciting & affordable guided tours in Uganda. Whether you are interested in gorilla trekking, mountain hiking, birding, adventure or city tour, we can craft an itinerary for you.
GET GPS – If you prefer to drive yourself around Uganda, then you should consider rent a car + GPS (Global Positioning System) to avoid getting lost along the road trip. Set a destination to visit and a route will be defined by the gadget including areas of interest like parks, nearest restaurant, gas station, garage, hospital etc
POPULAR CAR RENTAL LOCATIONS IN UGANDA