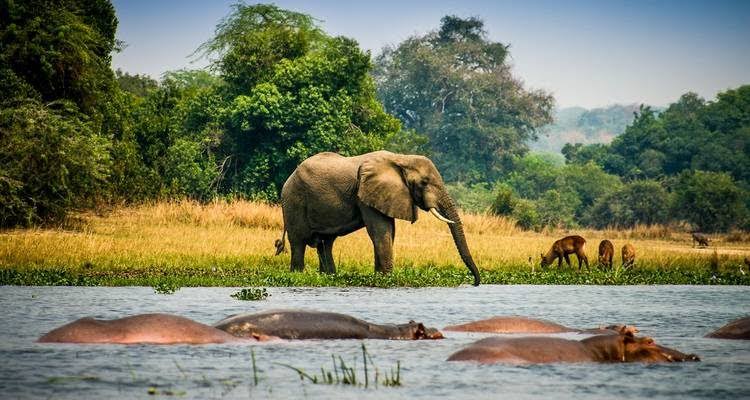 Uganda is home to over 300 species of mammal, 1050 bird species , up to 1000 different plant and tree species among other attractions that can be found within 10 national parks spread across the country. The magnificent landscapes, rain forests , enormous water bodies have been reserved for tourism over the past few years and this has really generated huge income for the government as well as creating employment opportunities and market for locals. The impenetrable Bwindi forest is a UNESCO heritage site home to over half the population of surviving mountain gorillas in the world while the Murchison falls park is home to the strongest falls on the nile and one of the best destinations for game drives, boat trips and primate tracking in Uganda. The mountain parks of Elgon and Rwenzori offer adventure seekers the thrill of a life time while Kibale forest is the best park for primate lovers and nature enthusiasts. Travel north to the Kidepo valley, home to the largest herd of buffaloes and the ancient Karamajong tribe.
From primate tracking, game drives, boat trips to adventure mountain hiking , nature walks and visits to local communities , Uganda national parks will give you a memorable safari experience in Africa. On all guided Uganda tours and safari expedition are conducted in comfortable 4×4 safari cars accompanied by well trained safari guide who has been to majority of the national parks several time.
Below are some of the top national parks you can visit on a guided tour or self drive road trip in Uganda.