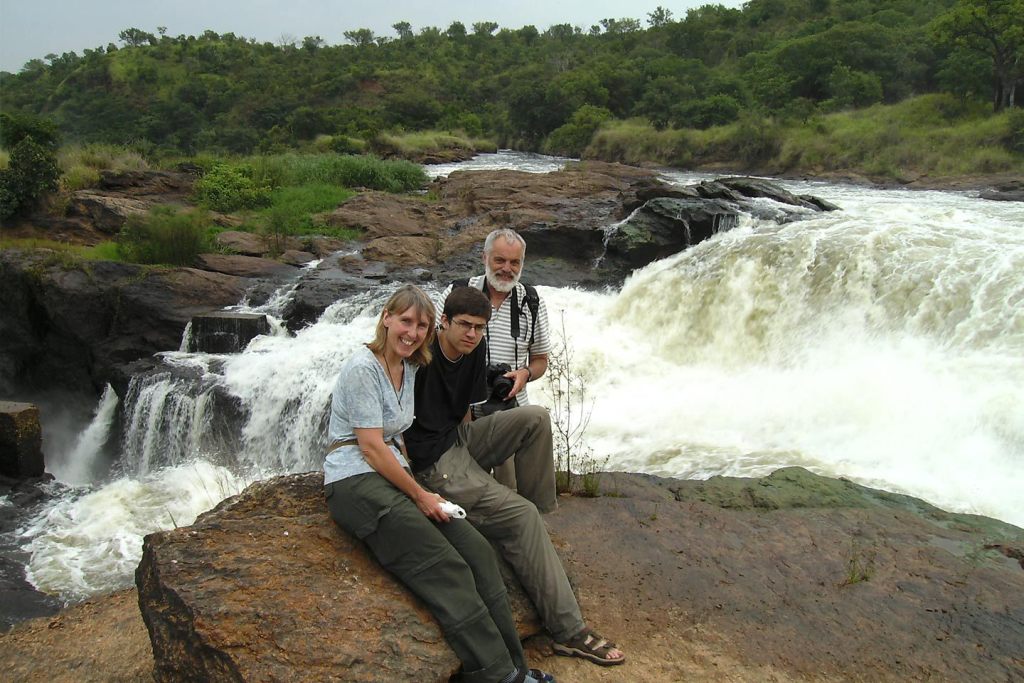 Murchison Falls National park in northwestern Uganda, is better known for the strongest waterfalls in the world alongside its impressive wildlife. It borrows its name-Murchison from the waterfalls and these are a highlight for most tourists that visit it. Covering almost 4,000 sq.kilometers, Murchison falls national park is a major wildlife viewing destination with 76 species of mammals including elephants, buffaloes, waterbucks, Jackson's Hartebeest, Uganda kobs, giraffes, lions, leopards and hyenas among others. It is also home to a number of primates such as baboons, chimps, black and white colubus monkeys and red-tailed monkeys among others. Bird lovers have a chance to spot numerous bird species around the park such as the Goliath heron, African Jacana, Black headed gonolek, Abyssinian Ground-Hornbill, Malachite kingfishers, Squacco Heron and White-browed Sparrow among others.
Activities– Some of the top activities to do while on the Murchison falls tour include launch trips, game drives, birding, hiking to the top of the falls, nature walks, chimpanzee tracking, hot air balloon tours as well as cultural encounters.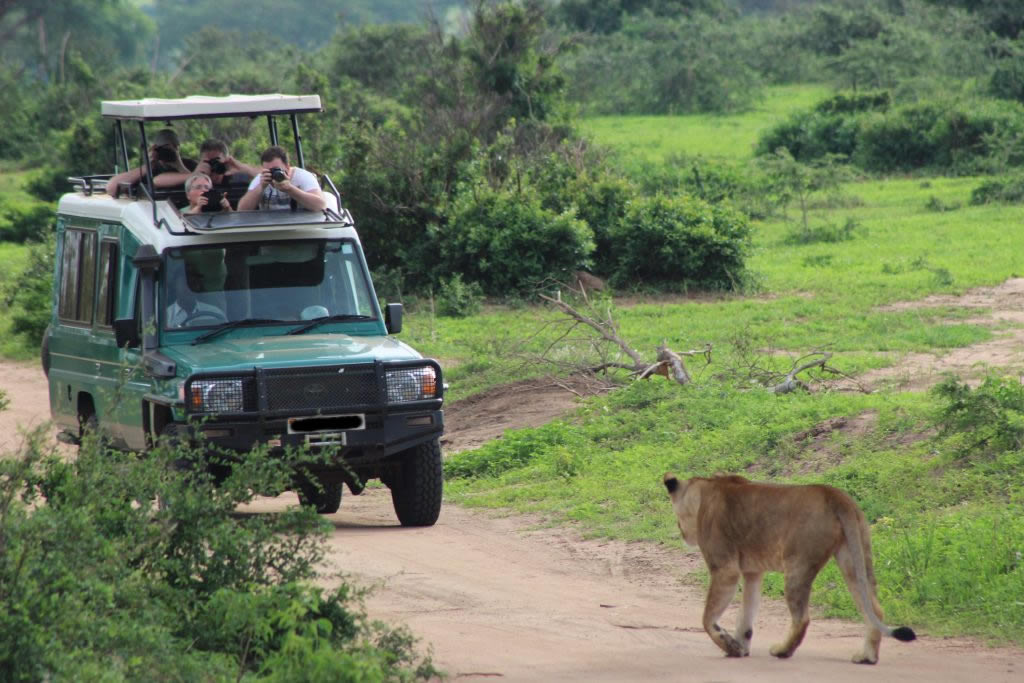 Getting there– Murchison falls National park is bisected by the River Nile hence the northern and southern parts. You can access the park from either sides depending on where you are coming from. The major entrance route from Kampala is Masindi-Kichumbanyobo gate in the south and this takes about 5 hours. Alternatively, you can use Bugungu gate also in the south. Gates in the north; Tangi gate, Mubako gate, Wankar gate and Chobe gate are convenient for travelers coming from northern Uganda.
By air, you can get to the park by charter flights from Entebbe Intenational airport or Kajjansi airfield to Pakuba airfield, Chobe airfield and Bugungu airfield in Murchison falls National park.
Accomodation– Paraa Safari lodge, Nile Safari lodge, Chobe Safari lodge, Murchison River lodge, Pakuba Safari lodge, Fort Murchison lodge, Budongo Eco-lodge, Heritage safari lodge and Red Chilli Rest Camp.
Planning to visit Murchison falls and would love to rent a car for self drive advnture, we at Uganda car Rental Services will be more than happy to offer you 4×4 car for the Murchison falls self drive trip. To book a rental car or safari, simply send us an email to info@ugandacarrentalservices.com or call us now on +256-785231603 / +256-758540071 to speak to the reservations personnel.