Explore Uganda at your leisure and pace on a self drive holiday. At Uganda Car Rental Services, we understand how fascinating the thought of driving yourself to any chosen park or destination is, the control and freedom you get allow you to have a flexible itinerary giving you that personalized road trip experience you deserve. Whether you want to visit a national park or popular local attraction, drive around town or attend a conference meeting, you will be in the driving seat and that's what makes the self-drive option more exciting.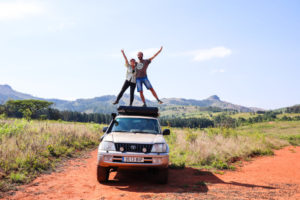 We offer a wide range of well-serviced cars to all types of travelers including solo tourists, couples, families, businessmen and small groups. If you plan to self drive Uganda this season, you will require a strong 4×4 if you are visiting the national parks or a well-serviced sedan or SUV if you are driving around the city & suburbs on business or leisure vacation. 
We have selected some of the most popular destinations that you can visit when in Uganda. You will find background information about these places plus how to get there and the accommodation available.
Searching for a suitable rental car for a Uganda self drive adventure? You have come to the right place. We will get you a rental car that fits your budget & personal needs like cargo space. Contact us today by sending in your inquiry to info@ugandacarrentalservices.com or call the helpline on +256-700135510 to speak with the reservations personnel today

FEATURED RENTAL CARS FOR SELF DRIVE IN UGANDA