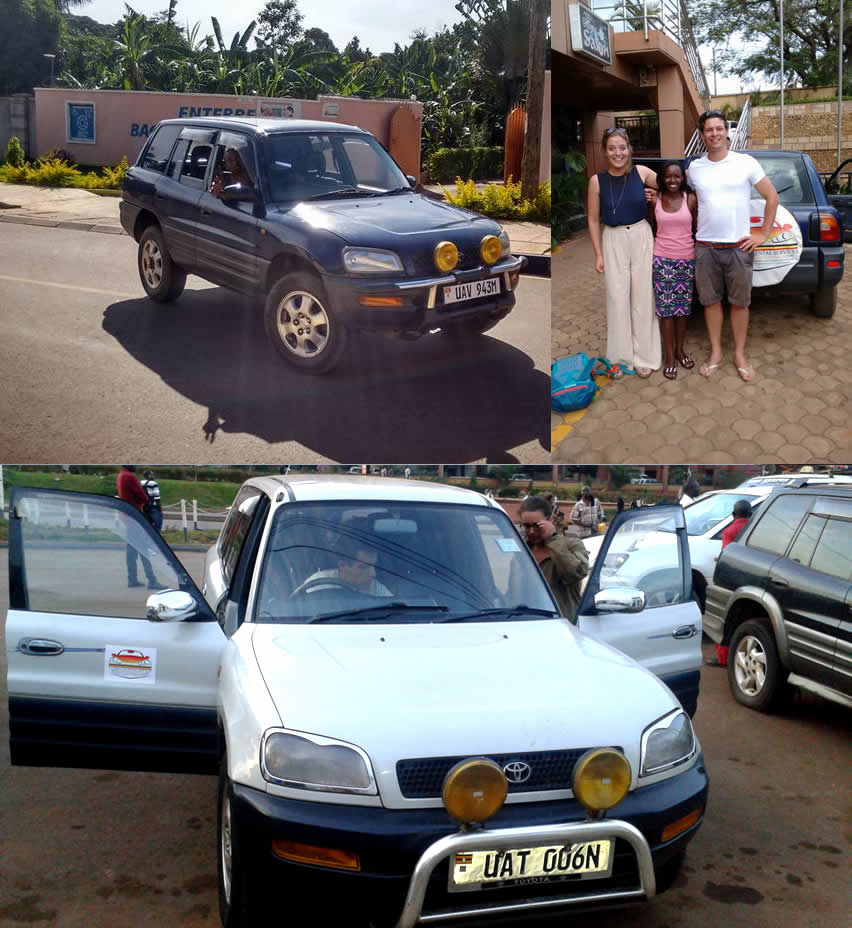 The Toyota Rav4 also known as Recreactional Active Vehicle – 4 WD is one the cheapest cars for hire in Uganda. Its manufactured by Toyota company and is regarded as one of the best SUVs available as it offers enough space for cargo, can economize fuel and operates on full time four wheel drive mechanism. If you are planning to explore Uganda this season and are searching for a cheap rental car ; then you should choose the Rav4 .
It's the perfect choice for self drive trips, conference meetings, camping , city tours plus weekend picnics.
Rent car at US$ 42 per day without driver & at US$ 65 per day with driver . Both rates exclude fuel. Get in touch with us today by sending an email to info@ugandacarrentalservices.com or calling the reservations desk on +256-700135510.