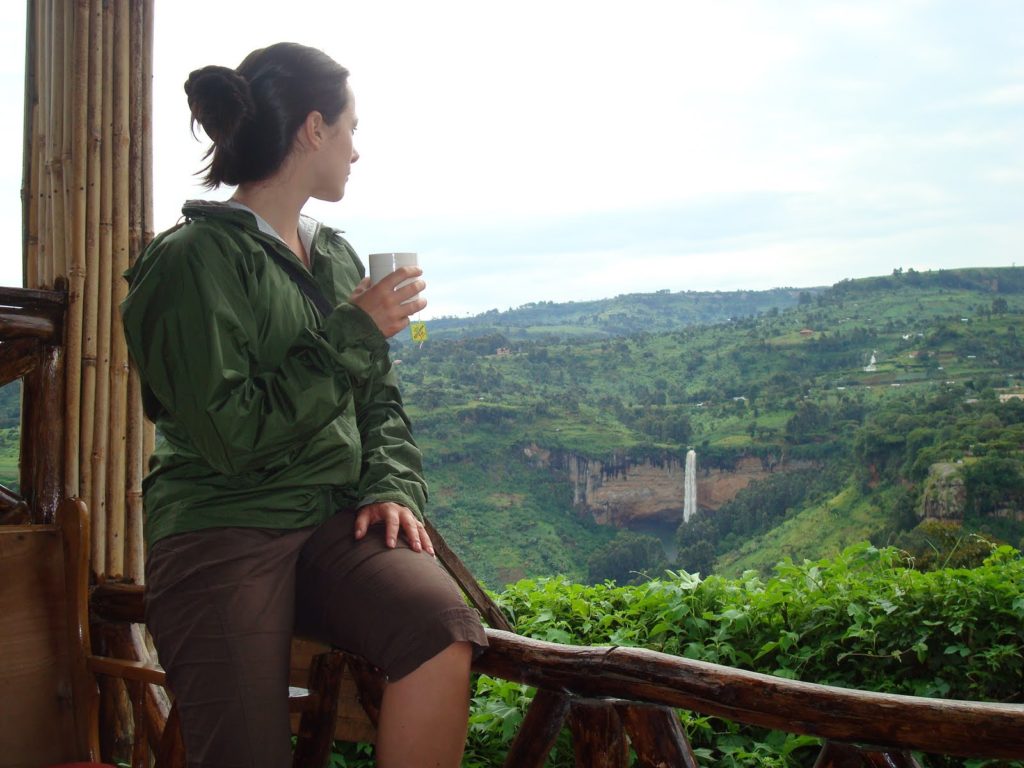 Uganda was dubbed the true "Pearl of Africa" by Sir Churchill Winston, a safe and stable nation blessed with charming attractions and friendly locals. When it comes to African travel, Uganda offers a superb treat on a safari regardless of its small size; it is an amazing destination hosting an endless list of thrilling tourist attractions and activities ideal for all types of travelers. Uganda's attractions range from both natural and man-made features namely the stunning wildlife, ionic mountain ranges, and beautiful water bodies, historical and cultural sites. Below in this article, we are more than delighted to present you astounding travel information and facts about Uganda or call it a travel guide that will give you a nice insight of one of Africa's most popular tourist destinations;
Tourism History
The advent of tourism in Uganda can be traced way back from the early explorers and missionaries that came from Europe and visited many African countries including Uganda such as Churchill Winston who end up concluding that Uganda is surely the Pearl of Africa, Sir Samuel Baker and his wife Florence baker, Henry Stanley, these traveled with different intentions, they came across a diversity of eye-catching landscape beauty sceneries and hospitable people plus their exciting cultures, something that gave them unforgettable memories on all their road trips.
Due to political instability, the tourism industry was put on a halt in the 1970s, however when the political climate stabilized, the environment became conducive in the 1980s attracting many reinvestments in Uganda's tourism industry.  The rampant growth of tourism in Uganda has been boasted by its most popular safari parks like Queen Elizabeth National Park and Murchison Falls National Park together with its tropical rainforests like Bwindi Impenetrable forest National Park – home to almost half of the remaining Mountain Gorilla population, hence providing an opportunity to outcompete tourism attractions in other neighboring countries like Kenya and Tanzania.
Culture & Religion
Uganda hosts a diverse range of ethnic groups though dominated by Bantu-speaking group of people which have settled in the east, central and western region. The Buganda tribe of people is the largest ethnic group occupying the central region; they speak the Bantu language, famously known as Luganda. The north is home to the Nilotic ethnic group of people namely; Acholi and Lango people whilst Gishu are also Bantu-speaking group people situated on the Mt.Elgon. There are over 40 languages including Luganda, Swahili and English which are the most spoken. The country is dominated by 85.2% Christians populations, 12% are Muslims, you will encounter a few Hindus and Sikhs.
Ugandan Food
Cuisines enjoyed in Uganda are greatly influenced by Arab, English plus Asian flavors, most of the food staff contain starch in them with Sauces like meat, beans, peas, G.nuts, and fish prepared in different styles. Starch foods include; mashed green matooke common food to Buganda, Pearl millet is mainly enjoyed by people in the north, Ugali flour is mixed with water to prepare porridge for children on breakfast, other cuisines include sweet potatoes, Cassava, Yam, normally added to diet, rice and Irish potatoes is affordable to the wealthier Ugandans. Asian foods like soya beans and chapatti are commonly enjoyed on breakfast. Chicken, goat, mutton and beef are dishes eaten for proteins and on big days.
Uganda has a wonderful climate and conducive weather favoring all tourists throughout the year, there is a tropical climate that is experienced yearly in two phases namely; the dry and wet season. The best time to visit Uganda is during the dry season when there is little or no rains expected to interact with your safari activities, the dry season is experienced in the months of December to full end of February and from June to August, during this season, the roads leading to a safari destination in the remote areas are dry and easy to navigate through compared to the wet season.
The wet season is a time of heavy rains thus expect to encounter muddy, wet and slippery roads that are normally difficult to navigate through, thus you need a 4×4 safari vehicle strong enough to manage all road conditions regardless of the weather changes, the wet season occurs in the months of March to may and mid-October to full end of November, January and February are the hottest months of the year whilst the northern regions is regarded hotter than another part of the country.  The wet season can be great ideal time to travel due to the fact most tour operators and lodges lower down their rates hence favoring many budget travelers that would love to experience the Pearl of Africa, on the other hand for bird lovers, the wet season is the best time to travel since there is plenty of food for the birds and many plants are flowering thus giving you a chance to sight a variety of many colorful bird species without taking a long walk.
Top Uganda Tourist Attractions & Activities

It is important to acknowledge that Uganda is home to a wide range of breathtaking tourist attractions and activities that offer different kinds of travelers an amazing and classic African safari experience. The majority of guided and self drive tours in Uganda are focused on the wildlife, towering landscapes, water bodies, rich culture and history. Below are some of the most popular Uganda tour activities you can enjoy when you decide to visit the Pearl of Africa.
Bwindi Impenetrable Forest National Park
Bwindi forest is one of the popular safari destinations in Uganda, it is situated in south western region of the country on the edges of the rift valley, it features a misty tropical rainforest hosting various ecosystems and covers an area of 331 square kilometers. The park is home to almost half of the remaining gorilla species in the world about 450 individuals recorded here, it has about 120 mammals, over 350 bird species, over 1000 plant species, about 220 butterfly species and about 27 frog species. Gorilla trekking is the main activity done in Bwindi Impenetrable forest national park although you can enjoy other activities like birding, guided nature walks and cultural encounter.
Queen Elizabeth National Park
This is one of the most interesting safari parks found in the western region of Uganda, it is the only place where you can see the tree climbing lions found in the Ishasha sector of the park, and Queen Elizabeth national park is famous for hosting the biggest number of wildlife species sighted in impressive numbers. There are about 95 mammals found here, over 600 bird species where some are immigrant birds others endemic and about 10 primates species including the chimpanzees recorded in the park. It covers an area of about 1978 square kilometers harboring diverse ecosystems such as; sprawling savannah,  humid forests, fertile wetlands, sparkling lakes and shady hence making a great habitat for incredible big game worthy to explore on a Uganda safari.  Activities to enjoy when you take a tour to queen Elizabeth include; game drives to explore, boat cruise on Kazinga channel, bird watching, lion tracking, and crater exploration among others. Expect to see wildlife like thousands of buffalo herds, elephants, Uganda kobs, lions, hippos, Nile crocodiles, Waterbucks, bushbucks, oribi among other plus exciting bird species.
Kampala city tour
Kampala is known as a land of seven hills due to strategic location in the heart of these beautiful hills namely, Nakasero hill, Old Kampala hill, Mengo hills, Namirembe hill, Makerere hills, Lugaba Hills and Kololo Hills that give a wonderful scenic beauty to the city. It is as well the capital city and main commercial centre in Uganda, Kampala city has a lot to offer on a Uganda safari, these ranges from cultural, religious, historical attractions and many natural wonders that give you an amazing experience. It is paramount to note that 90% of Uganda safaris to other destinations begin and end in Kampala thus it serves as a tourism hub to other exciting attractions in the country. While on a Kampala city tour enjoy exploring numerous attractions like Kabaka's palace in Mengo, Uganda Museum, Kasubi tombs, Bahai temple, Namugongo Martyrs shrine, Owino market, independence Monument , Nakasero market, Kabaka's lake, the Uganda parliament, Makerere university among others attractions.
Primate Trekking
Primate trekking is one of the top trending attractions popularly listed on the highlights of Uganda safaris, primate trekking is best done in Kibale forest national park and it is home to about 13 exciting primate species including chimpanzee population that has been habituated for tourism, other species include L'hoest monkeys, black and white colobus monkeys, blue monkeys, red tailed monkeys among others. Other places to enjoy chimpanzee trekking include; Ngamba Island where you see the orphan chimpanzees, Kalinzu forest the second best place for chimpanzee trekking adventure after Kibale forest, Kyambura gorge in Queen Elizabeth national park and Budongo forest at Kaniyo Papid.  Bwindi impenetrable forest national park is as well a great primate destination hosting almost half of the remaining Mountain gorilla species about 500 individuals recorded here,
Game Viewing
Game viewing is one of the key attractions here in the "Pearl of Africa" and highly considered on the highlights of Uganda safaris throughout the year. A wildlife tour in Uganda gives you chance to view wild animals like elephants, lions, buffaloes, antelopes, giraffes, leopards, Zebras, warthogs among others that are spotted in the different safari parks of the country. However, it is paramount to note that game viewing is best done in the most interesting Savannah parks of the country such as; Murchison falls National Park home to unique species like the Rothschild giraffes, the big fives plus other species, queen Elizabeth national park famous host to the tree climbing lions in the Ishasha sector as well as huge populations of wildlife like thousands of hippos, Buffaloes, elephants, Uganda kobs and many others, Lake Mburo National Park harboring the infamous wildlife species you might not spot elsewhere in Uganda namely; the impala antelopes, Elands, Burchell's Zebras, Rothschild giraffes among others and Kidepo valley National park- a home to massive number of unusual wildlife species and vast eye catching landscapes. Uganda has 10 fascinating national parks including Bwindi Impenetrable Forest National Park where you encounter the endangered Mountain Gorilla species about 500 individuals recorded here plus a few members in Maghinga Gorilla National park.
Bird watching
Bird watching in Uganda has become one of the most interesting activities done by many travelers who are nature and bird lovers on Uganda safaris, there are over 1050 bird species found in many different destinations where bird lovers can go birding in Uganda and grab chance to delight in lifetime birding adventure memories such as; all the 10 safari parks in Uganda are great ideal for birding safaris plus other sites like Mabamba bay wetland, Bird species to sight on a birding tour include; Saddle billed stork, Marabou stork, shoebill stork, crested crane, African green broadbill and many others.
Adventure water sports activities
Due to the fact that Uganda is strategically situated in the heart of the great lakes she is home to many water bodies which favor the adventure sports activities for tourism. White water rafting, bungee jumping, tubing and kayaking are the most popular water sports activities done on the rapids close to the source of River Nile in Jinja. Sport fishing in Uganda is another interesting adventure activity you can enjoy while on your safari, it is best done in Murchison falls national park on the shores of River Nile, it is also experienced
Boat cruise
Boat cruise is commonly done on Lake Bunyonyi – the second deepest lake in Africa with fresh waters, Lake Victoria, Lake Mburo, on the Victoria Nile/ River Nile in Murchison Falls Park, on Kazinga channel in Queen Elizabeth national park where you get chance to see many wildlife as you explore these parks on a boat trip, namely many hippos wallowing, buffaloes, elephants taking water as well as a variety of colorful birdlife species.
Mountain climbing and Hiking
The Pearl of Africa is blessed with many destinations where travelers can enjoy hiking; guided nature walks as well as Mountain Climbing. Rwenzori Mountain ranges is one of the astounding places where many travelers love to go mountain climbing and trekking in Uganda, it is popularly known as the "mountains of the Moon" hosting the highest peak in Africa known as the snow capped Margherita and found on an elevation of 5109meters. Mountain Rwenzori is located on the border Uganda and DR.Congo, Mount Elgon is another great site for mountain hiking adventure in Uganda, it is found in eastern Uganda and features one of the largest caldera in the world. Whilst Mgahinga gorilla national park is home to their volcano ranges that favors mountain climbing in Uganda; namely –Mount Muhavura, Mount Sabinyo and Mount Gahinga.
Cultural sites
Uganda hosts many interesting cultural sites which exhibit different norms and taboos of the various tribes found in Uganda. Some of these sites include Kasubi toms which are a UNESCO world heritage site where the Kabaka's (Kings) of Buganda kingdom plus some members of the Royal family are buried; it has graves for Kabaka Muteesa, Duadi Chwa and Mwanga II. Igongo cultural centre in Mbarara is among the exciting cultural sites where you get chance to experience the Ankole culture of Bahima tribe in Western Uganda.
Religious tourism
Though niche in Uganda, Religious tourism is prosperous growing tourists attract besides wildlife tourism and birding, this tourism product has been suffocated by limited research to prove its competence in the tourism market here in Uganda thus it is done by a few tourist that visit the country
The Source of the Nile
There is something extremely magical about the Nile River- popularly known as the longest river in the world, it has two main tributaries namely; the Blue Nile and the White Nile. The source of the Nile is situated about 2 hours from Kampala capital city of Uganda and it is one of those astounding attractions one can explore on an excursion from Kampala, there are many adventure tourists activities for travelers interested in a weekend gateway namely; white water rafting, Kayaking, bungee jumping that gives you chance to kiss the Nile, quad biking, jet boat cruise to the source of the Nile, horse riding on the shores of the Nile among others.
Murchison falls national park
Murchison falls national park is not only the oldest safari park in Uganda but it is the largest hosting a wide range of exciting tourists attractions and activities to enjoy on a safari to the park, it is home to the most beautiful waterfalls in Uganda known as Murchison falls formed as result of the Victoria Nile force it way through a small gorge that has rocks hence giving the waterfall a fabulous appearance. The park was established in 1952, it is home to about 76 mammal species and over 450 exciting colorful bird species including the famous shoebill stork. Activities to enjoy while in Murchison Falls Park include; game drive that takes you to see the magical charming wildlife in the park including the fascinating big fives animals, boat cruise on the Victoria Nile, chimpanzee trekking in Budongo forest, birding, guided nature walks among others.
Lake Bunyonyi
Lake Bunyonyi is one of the eye-catching natural attraction located in Kabale in western Uganda, Bunyonyi means a place of many small birds, the lake is popularly known as the second deepest lake in Africa following Lake Tanganyika in Tanzania. There are about 29 Islands dotted including the fascinating Punishment Island, when you take a tour to this place, grab a chance to enjoy many interesting activities like birding, traditional canoe ride to explore the islands and local community, catch glimpse of the scenic beauty of the Virunga volcanoes. Thus a visit to Lake Bunyonyi gives you chance to experience the true African beauty here in Uganda.
Ngamba Island
Ngamba Island is one of the top primate destinations; it is a famous home to the orphan chimpanzees that have been rescued from poachers, there about 20 males and 29 females chimpanzees, therefore, the sanctuary is home to about 49 chimpanzee individuals, only three chimpanzees individuals were born in this place whilst the rest are just introduced hence 46 are considered orphans. AN excursion tour to Ngamba Island offers you an opportunity see the rescued chimpanzees in the sanctuary, other activities to enjoy when you take a tour to this place, enjoy activities like bird watching, a guided walk to visit the fishing villages, boat cruise on Lake Victoria among other activities.
Lake Victoria
This is one of the extremely fascinating fresh water bodies and considered the largest in East Africa; it is shared by three countries namely; Uganda, Kenya and Tanzania. There are many interesting Islands dotted on the Lake including Ngamba Island, others are; Ssese Island – where you encounter lots of recreational activities e.g. resorts and beaches, thus there is a lot to explore when you take a tour to Lake Victoria.
Lake Mburo national park
Popularly known as the smallest Savannah safari park, Lake Mburo national park is a beautiful safari destination where you get chance to encounter with a few unique wildlife species that is rare to spot elsewhere in other safari destinations, namely; the Rothschild giraffes, burchell's Zebras, Impalas antelopes, Eland antelopes among others as well as many colorful birdlife without forgetting the notable shoebill stork. Lake Mburo national park was officially established as a national park in 1983 and declared the smallest savannah park when the NRM government came to power. There are over 350 bird species, 68 mammals and about 13 lakes including Lake Mburo, Activities to enjoy when you take a safari to the park include; horse riding, game drives, boat cruise, guided nature walks and many others. All these things to do offer you great opportunity to experience the charming scenic beauty of this park.
As earlier mentioned, Uganda is small country but hosting a diverse range of extremely thrilling tourists attractions and activities that can never be explored in just one day, each visit to a safari destination offers a unique experience, things do on your Uganda safari are endless and open to all travelers throughout the year.
Are you a family, group travelers or solo planning to come to Uganda this season for a holiday vacation, we hope the above guide about Uganda will help you arrange a unique experience here in the Pearl of Africa, To inquire about tour to Uganda or car rental service, simply send us an email on info@ugandacarrentalservices.com or call us now on +256-700135510 to speak with our team.