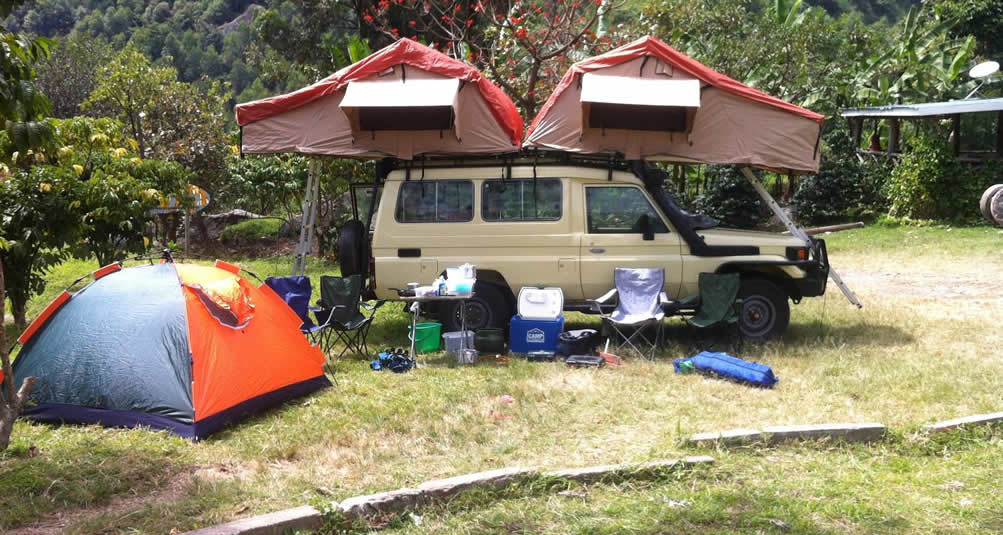 Camping is one of the most exciting outdoor activities that involves setting up tent as accommodation spending days and nights in the woods as a couple, solo travelers, family or small group. The thrill of spending the nights outside , chatting around a campfire and waking up to the noise of bird songs and cool morning breeze has made camping one of the top fun-filled and bonding adventures in the world.
Uganda is ranked among some of the most popular safari destinations in Africa with plenty of camping spots in the city, suburbs plus remote tourist locations and attractions. Some of the best camping sites in Uganda include Kampala city's very own Nyungu Yamawe forest park & Roots Retreat & Camping resort, Jinja Nile It Resort & Campsite, Engiri campsite, Red chilli rest camp, Simba safari camp, Kasenyi safari camp, Holland park, Karungi camp, Kazinga wilderness safari camp to mention but a few all situated in or close to the parks, lake & river side shores, forests as well as islands.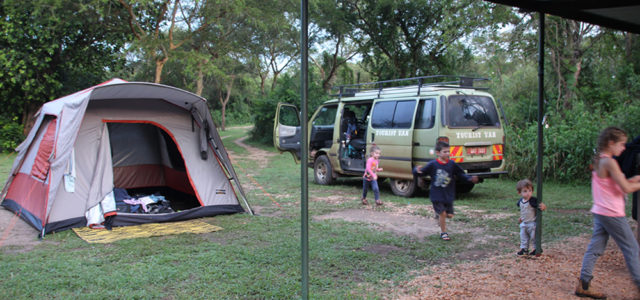 Uganda Car Rental Services has been organizing camping trips in Uganda for over 8 years offering clients with well maintained camping gear, a GPS & rental car to embark on exciting Uganda self drive camping safari adventures alone or with friends and family. We can get you a roof-top tent Land cruiser with camping gear or just get you a 4×4 car + camping gear in Uganda at prices that will suit your personal budget and personal camping needs.
To book a self drive camping safari in Uganda today, simply get in touch with us by sending an email to info@ugandacarrentalservices.com or call us now at +256-700135510. Whether you plan on camping in Bwindi forest, Murchison falls park, along the River Nile or private resort camp, we will be more than happy to offer all the camping gear plus a rental car for your self drive road trip.