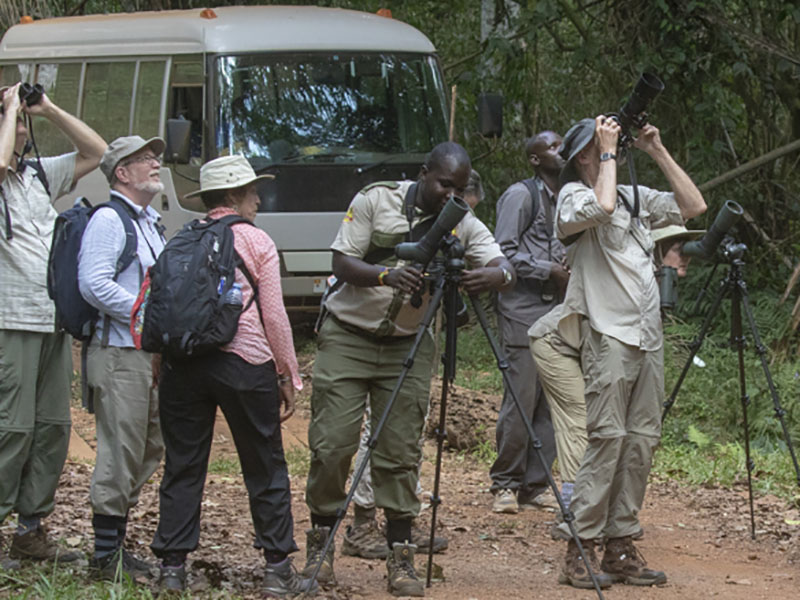 A tour guide or tourist guide ( Europe ) is a person working for a travel agency hired to offer assistance and travel information about a particular attraction or destination on an organized car or walking sightseeing tour. A tour guide's major duty is to make sure a visitor is safe, comfortable & enjoying the learning experience in a national park, city, cultural attraction, religious or historic site.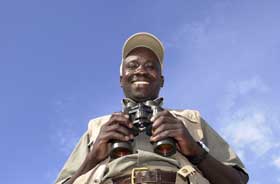 Most travelers prefer self-drive trips over guided tours mainly because it cuts on their expenses plus offers freedom and privacy adding spice to an adventure but there's no guarantee you won't get lost or face a mechanic issue. Well, you won't have to worry about all this when you are accompanied by a tourist guide who knows the place well and will be on hand to help you fix any car problem in a second. Get first-hand up-to-date information about the national park's history, wildlife, attractions & top activities from a qualified person.
Mumwe Safaris has a team of passionate local tour guides for hire in Uganda ready to give you an exceptional park safari and tours around the city or any other popular tourist destination. They have undergone training at the Uganda Safari Guides Association course examinations and possess valid driver & guide permits hence you are assured you are safe and professional hands.
All our Uganda tour guides are booked with a well serviced 4×4 safari vehicle that features a pop-up roof, fridge box ideal for park game drives or any off-the-beaten-track roads. Whether you are into gorilla trekking, bird watching, camping, cultural excursions, chimpanzee tracking, adventure sports or any other exciting activity, there is no denying that the services of a tour guide will be very valuable.
Check out our comprehensive selection of Uganda tours and hire a tour guide + 4×4 car today by sending an email to info@ugandacarrentalservices.com or call us on +256-700135510 to speak with us today.