A self drive road trip is one of the best ways to explore any destination given the fact that you dictate everything- driving to any destination of your choice at your own pace and time. Uganda is right up there with some of the most beautiful sites and attractions in Africa but the majority are situated in the most remote regions of the country and the best way to get there is privately in a rental car.
Are you planning to self drive Uganda for the first time? we at Uganda Car Rental Services will be more tna happy to offer you some great car rental tips for a successful self drive adventure. Learn how to book a suitable car and make the right decisions when driving in Uganda. Remember you must possess a valid driver's license for East African nationals and an International Driver's License for foreigners plus a passport or nationality ID card.
Uganda Car Rental Tips For First-Timers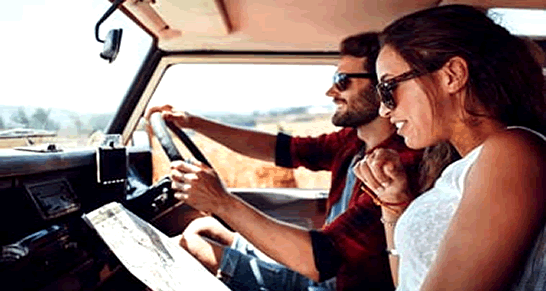 Car selection – Choosing the right car should always be your top priority when you decide to self drive Uganda for the first time. Make sure you choose a rental car that easily fits your budget as well as personal needs like space and insurance. There are a variety of cars for hire in Uganda ideal for a particular traveler type, a first-time solo tourist or couple will just require a sedan or small SUV while a group of friends or family may stick to the Land cruisers and minivans.
Route selection– Lean about the best routes for self drive in Uganda after you have decided which car to book. The flow of your road trip also matters a lot and so you should strongly consider which routes to take when visiting the parks and attractions to avoid driving in circles. The southwestern and northwestern & eastern routes are by far the most rewarding taking you to some of the most popular attractions including parks like Bwindi, Lake Mburo, Queen Elizabeth park, Kibale forest, Lake Bunyonyi Murchison falls park, Mountain Elgon, Kidepo valley to mention but a few.
Sample Itinerary – Check out this exciting Uganda self drive itinerary for first-timers for some inspiration.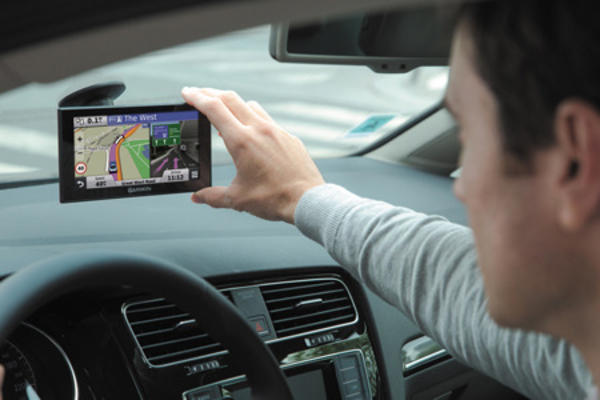 Route guiding devices & apps – After you have figured out which places you will be visiting and the routes are taken to get there, you should now think of which device or online app to use to guide you around Uganda. The majority of Uganda car rental companies charge an extra fee on a GPS ranging from US$ 3 to 5 per day but if you can't afford that, then you can use the up-to-date Google Maps or the 3D Google Earth map which is the closest you will get to see the real route but requires heavy internet data and nice connection.
Road conditions– Uganda's road network has improved over the years with major roads that lead to the city and popular attractions all well constructed with some still undergoing repairs. However, you should rent a 4×4 car if you plan to travel upcountry as some of the roads are not tarmacked, dusty and almost impassable when it rains. Be very cautious when driving through the potholed, narrow and dusty roads of Kampala and national parks or you risk getting stuck.
Car fueling – Uganda Car Rental Services highly recommends you use gas stations within the city and suburbs as there are several stations in remote locations that offer fake fuel that is mixed with kerosene. Fake fuel can easily affect the rental car's engine and also you risk getting stuck on the road when it runs out unexpectedly. Visit a Shell or Total gas station before you head off for your first Uganda self drive adventure and if you are to refuel, visit a gas station located within a busy city not on the outskirts.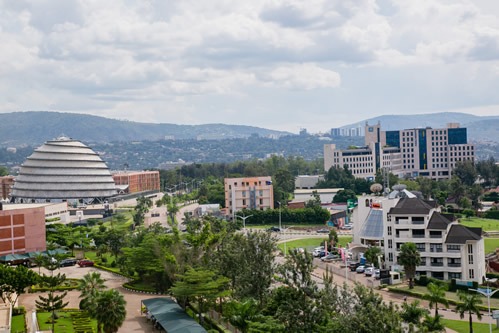 Driving across borders – If you are planning to explore both Uganda and Rwanda in a cross country self drive adventure, then you must possess some extra documents that include the vehicle registration papers, an authorization letter from the car rental company, a COMESA sticker covering your third party insurance plus of course the International Driver's License.
Dont forget the spares – You never know when you might get a mechanical problem or gadget power loss when self driving in Uganda and so it's advisable to carry extra items like spare tyres, a wheel spanner, jerk, first aid box, power bank for phones, extra phone or camera battery.
Avoid Driving at Night – Driving for the first time in Uganda is not easy and even more difficult at night. Uganda has a stable political climate and good security in several major destinations but that doesn't mean that you won't fall victim of robbers and fraudsters who operate mainly at night. The chances of falling into an accident when driving at night are very high compared to day time. So it's advisable to park your car at a hotel, apartment or safari lodge and sleep over before continuing your road trip.
Take breaks – One of the most common causes of road accidents in the world is fatigue, a slight loss of concentration when driving can lead you into an accident and that's why it's advisable to always take short breaks especially when driving to remote regions. Take a break from the wheel and go have some snacks or lunch at a restaurant, do some stretches or shopping at a mall so your body can be energized.
So if you are planning to self drive in Uganda for the first time, then the above car rental tips will help you make the right car decision, choose the perfect self drive itinerary, and avoid practices that may lead you to problems among others. To rent a car in Uganda for self drive adventure this season, simply contact us now by sending an email to info@ugandacarrentalservices.com or call us now at +256-700135510 to speak with us.
Bryan Muhoozi