Uganda is a true African safari gem, a country that boasts an incredible array of tourist attractions including wildlife, landscapes water bodies as well heterogeneous culture. Typically most of the Uganda safaris are done using a 4×4 safari vehicle, driving through the park and attractions in a car can get boring sometimes and that's why you need to get out to get the full fill of the wild and nature.
Mumwe Global Safaris has been organizing a wide range of safaris in Uganda and we present to you some of the top activities you can try out outside your 4×4 car this season.
1- Gorilla Trekking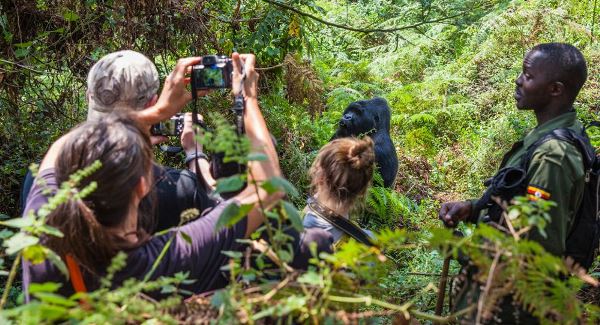 Another popular Uganda safari activity to enjoy outside your 4×4 safari car is the mountain gorilla trekking expedition which can only be done in Bwindi forest & Mgahinga park. A chance to get up close with one of the most endangered species in the world is truly a magnificent experience worth every penny you pay. A gorilla safari permit in Uganda costs US$ 700 per person and can be purchased online through a travel ageny or in person at the UWA offices in Kampala.
2- Mountain Hiking
Uganda is home to a majority of landscapes top of the list being Mountain Rwenzori & Elgon. You can embark on a hiking expedition to conquer some of East Africa's top peaks, camping & hiking gear can all be rented at the headquarters of the mountain, with a travel company or you can bring your own.
3- Horseback riding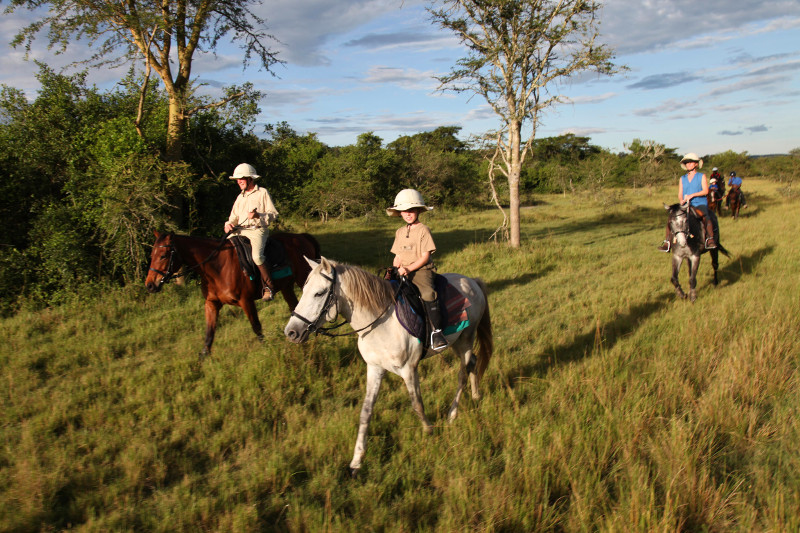 One of the most unique ways of experiencing wildlife and nature in Uganda is getting on the back of a horse and riding through the parks , villages. Horseback riding in Uganda is done in only a few destinations including Lake Mburo park (operated by Mihingo Lodge), Jinja (Operated by Nile Horseback safaris) and in Munyonyo (Operated by Munyonyo Resort)
4- Water Tours
Uganda is blessed with a variety of water bodies including lakes, rivers and small water channels that spread across the country. Boat cruise tours in Murchison falls park, Lake Mburo & Queen Elizabeth national park offer you chance to encounter a variety of water species and birds but if you looking for more fun & adventure on water, then you should consider trying out white water rafting, kayaking, speed boat tours, bungee jumping. Canoe rides are best enjoyed on Lake Bunyonyi, Lake Mutanda Mambaba swamp to mention but a few.
5- Walking tours
Get out of that car and explore Kampala city or a national park on foot (requires a guide). Remember walking requires all the energy you can get so pack loads of water for the journey. Popular places to explore on foot include cultural sites, African craft shops, bars & restaurants, local markets, local popular tribal villages like the Karamajongs & Batwa.
6- Balloon safaris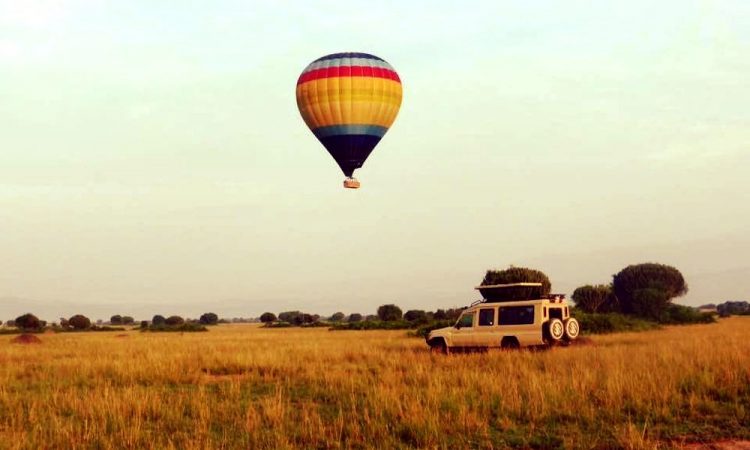 Another way to safari Uganda out of your 4×4 car is by boarding a hot air balloon now operating in Murchison falls national park. The aerial views give you a chance to see multiple wildlife animals including those you wouldn't be able to see when in hiding.
Are you planning a trip to Uganda and you are still wondering if you can explore Uganda without a 4×4 safari vehicle? Add some of the above activities and get out of that car. To book any of the above Uganda safari activities , simply send us an email to info@ugandacarentalservices.com or call us now on +256-700135510 to speak with the reservations team.
Bula