Uganda is a beautiful country blessed with a wide range of interesting tourists destinations that cannot be explored in just one day and embarking on a self drive road trip is surely the best way to experience all that the Pearl of Africa has to offer. A visit to each destination offers a uniquely thrilling experience. There is nothing more enthralling in this world than visiting the various national parks of Uganda on a self drive vacation. This adventure is very exciting, exhilarating, and explorative as you encounter the different unique species of wildlife, and what a better way to do it on your own! Uganda has ten national parks but we shall look at five popular ones that give travelers a whole new experience while on a self-drive safari Uganda is popularly known as one of the great places that host top safari activities in East Africa worthy to explore when you take a trip to the country. Click here for more information about Uganda as tourist destination.
With the information gathered from our past clients and savvy tour guides, we are more than delighted to present to you the top 7 adventure activities to do when you self-drive Uganda this season.
1- White Water Rafting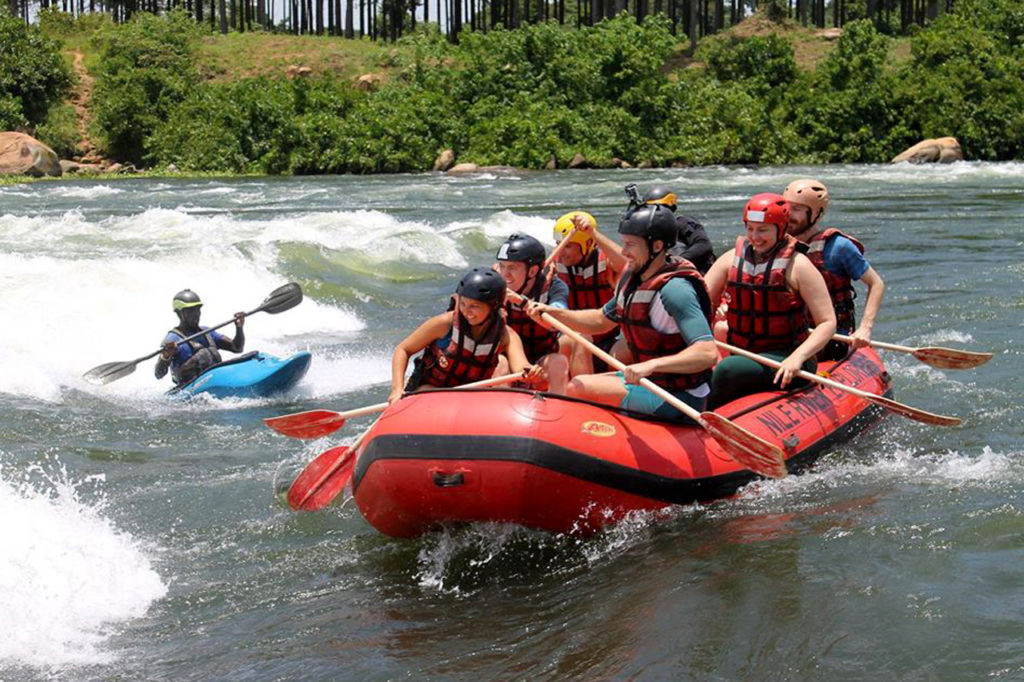 White water rafting is another exciting tourist activty suitable for adventure seekers. It is important to note that white water rafting in Uganda is only done on River Nile in Jinja Apparently, the activity has become of the leading top adventure things to do on when you visit Jinja. White water rafting in Uganda is conducted on different rapid grades such as; grade 5 and grade 2. It co-exists with other adventure activities like bungee jumping, tubing among others which give you unforgettable memories of Uganda.
Price – From US$ 120 per person – full day rafting
2- Game drive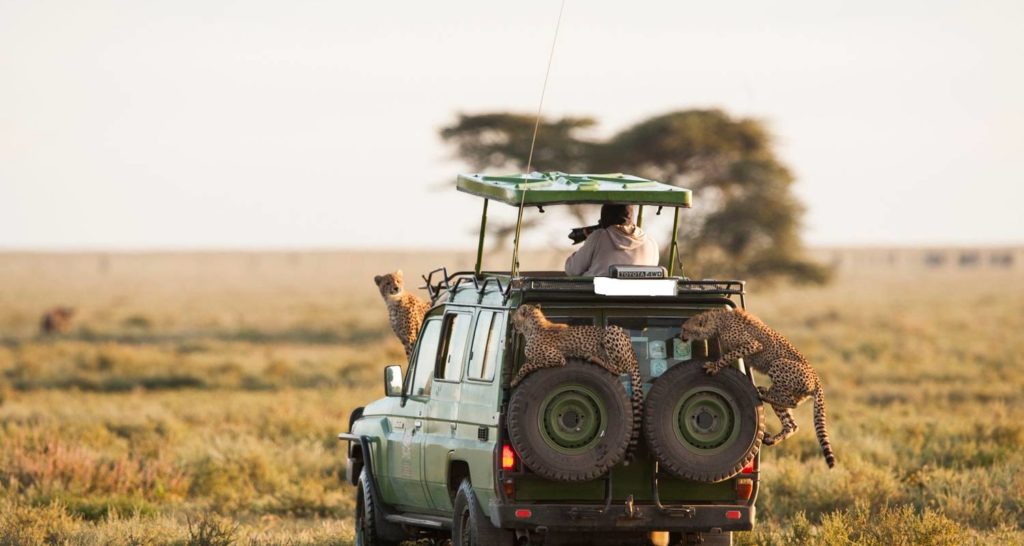 A game drive in Uganda offers a unique opportunity to encounter a variety of animala as you take in views of nature all in the comfort of a safari car. It's an activity that is a highlight for most self drive trips . The term Game drive is used to mean a road trip experience that involves taking a drive in a vehicle and get close to wildlife in the natural habitat. Game drive is usually done in Savannah parks like Lake Mburo National park, Queen Elizabeth National park among other parks in Uganda and this can be a day or night game drive depending on your safari interest.
Price- US$ 40 per person – per day
3- Gorilla trekking
Gorilla trekking is one of the most popular tourist activities not only in Uganda but the whole of Africa. Uganda's Bwindi forest is home to over half the population of surviving mountain gorillas making it the top spot for gorilla trekking tours in the world . A chance to get close ot one of the most endangered species in the world is regarded as the best wildlife encounter in te world by a majority of advbenture and nature lover travelers. The park houses about 19 habituated gorilla families that are surviving in the different sectors of the park. Such as; Nkuringo, Buhoma as well as Ruhija sector. To see take part in the Uganda gorilla safaris, you need to purchase a gorilla trekking permit that allows you to meet the Mountain gorillas in their natural environment.
Price– US$ 700 per person
4- Chimpanzee trekking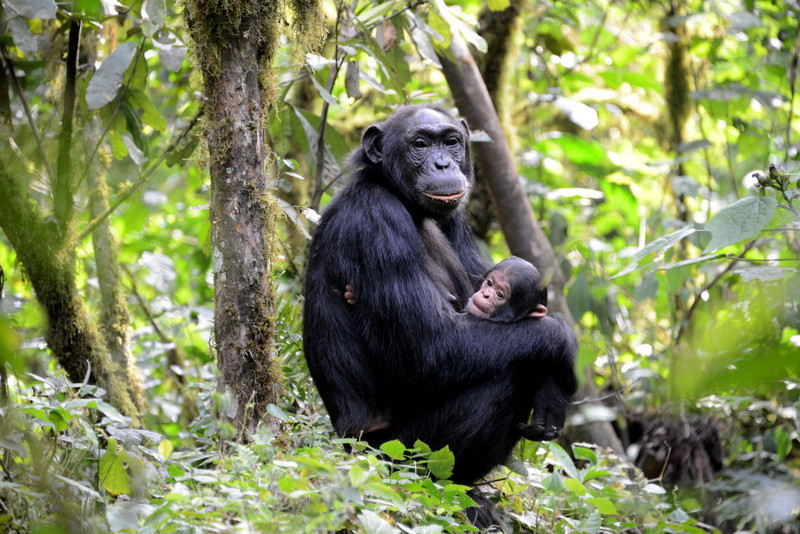 In case you are a primate lover and you are planning to take a trip to Uganda this season. Grab an opportunity to book yourself a chimpanzee trekking experience. This is one of the most astounding primate activities that is done on Uganda safaris. Chimpanzee trekking in Uganda is best done in Kibale forest national park popularly known as the Primate capital of East Africa home to over 1500 chimpanzees. Kibale forest hosts about 12 other existing primates that include the baboons, black and white colobus monkeys, blue-tailed monkeys. The UWA charges 200 USD per person per day for all foreign residents interested in tracking the chimpanzees in their natural environment.
4- Birding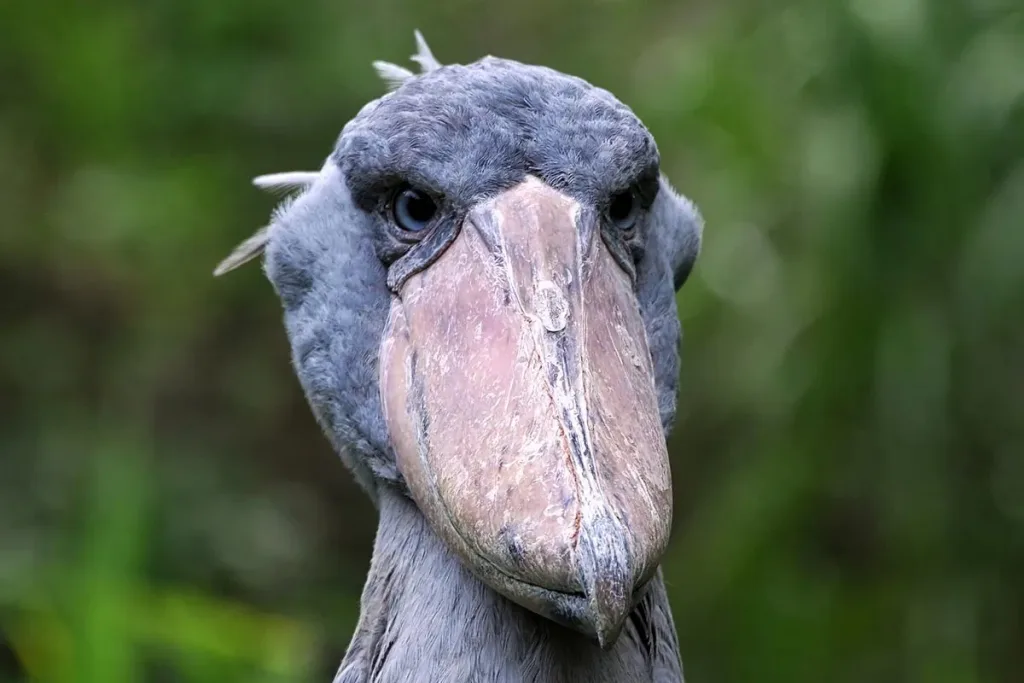 Birding quickly became a top activity given the fact that the country is home to over 1060 bird species. Apparently, the Pearl of Africa hosts about 33 great birding spots with a diversity of unique colorful bird species. Some of the most astounding birding places include; Mabamba bay wetland, Lake Mburo national park, Kidepo Valley national park, Murchison falls national park, Lake Bunyonyi among others. Birds sighted in these places include; Shelley's Crimsonwing, Broadbill, Somali Ostrich, giant Shoebill Stork, Standard-winged Nightjar, Fish Eagle Green-breasted Pitta, Short-Tailed Warbler, King Fisher among others.
Price- From US$ 50 per person
5- Mountain Hiking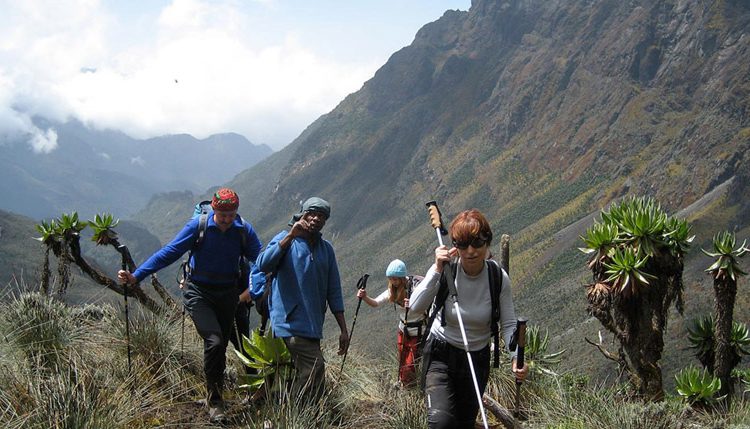 If you are looking for adventure in Uganda, then you should try out conquering some of Africa's top peaks . Mt Staney & Speke are offer challenging hikes to the top of MountainRwenzori while the Wagagi peak on mountain Elgon is also guaranteed to get your adrenaline pumping. The changing vegetation zones combined with camping nights gives you that true feeling of being out in the mountains. You can come with your hiking equipment or just rent from a travel compnay or trekking agency close to the site.
6- Horseback riding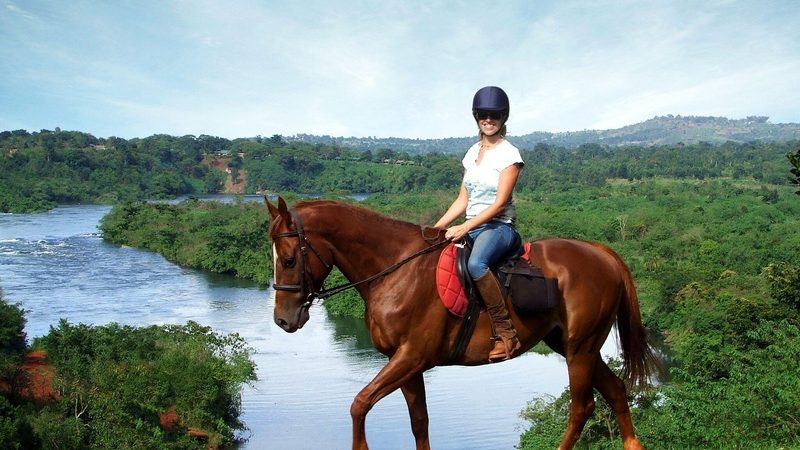 Horseback riding is another unique exciting activity you can't afford to miss out on when you sell drive Uganda. Horseback riding in Uganda is done in Lake mburo park, Jinja and Munyonyo with the park offering the best experience since you get an opportunity to get close to the wildlife and nature all the while having fun on the back of an animal. Horseback riding in Lake Mburo is operated by Mihingo safari lodge , one of Uganda's top safari lodges offering budget, mid-range and luxury accommodation. The 7 horse & 4 pornies at the lodge are well trained and friendly ready to give the ride of your life.
Price- from US$ 50 per hour per person.
In case you are planning a self drive road trip in Uganda this season and you would love to delight in any of the above exciting adventures, feel free to contact us by sending an email to info@ugandacarrentalservices.com or call us now on +256-700135510 to speak with our reservations personnel.
By Allan Ategeka