We all want to have the best rental car at a cheap rate, a price that suits your personal style and budget,  Whether it is a 4X4 car for a safari trip or a luxury vehicle for a special occasion like a wedding or conference meeting, you will want a deal that your pocket can handle. Renting a car can be time-consuming and sometimes expensive especially if you don't understand the Uganda car rental market.
Explained below are steps that will help you rent a car in Uganda online or in person, picking the right car at the best rate possible and in the most convenient way.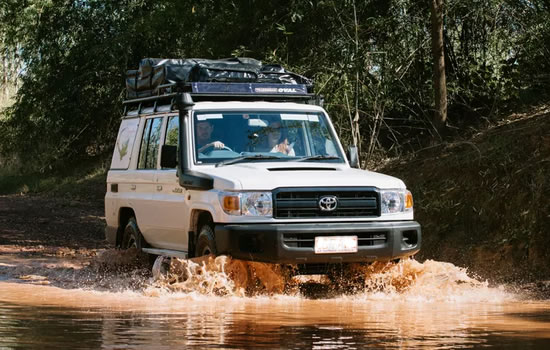 Step- 1 – Go Online
Visit online car and travel sites using search engines like Google and Yahoo.  There are a variety of popular websites with info about all types of cars. Ugandacarrentalservices.com , EuropCar, RoadTrip are some of the leading companies well known for their super custom care and well-maintained vehicles. Use Google to search through other sites and compare rates and terms.
Step 2 –  Book a Safari
To get a cheaper deal on a rental car, you should consider booking a full safari package. Many travel agencies including Mumwe Africa Skimmer Safaris offer packages that include a car and accommodation. This will help reduce your budget expenditure significantly.
Step 3- Ask for discount offers
Most car rental agencies offer discounts for return clients as well as customers renting the cars for longer periods say 3 weeks to months. Visit the offices or reserve through phone conversations with the booking agent to get the best discount rate.
Step 4 –  Rent outside the airport.
Renting a car from the office location in the city can help you save money. Most agencies attach an extra charge for transporting the car from the office to the airport so it would be wise to hire an airport cab to bring you to the office location.
Step 5 – Compare final costs
Other additional prices include renting a GPS, hiring a driver and an extra mile charge. Look through the various company websites for these terms before you even begin asking for a car. If you are planning to do a self drive safari in Uganda ,  ask the reservations desk whether they offer free GPS, if you getting it on unlimited mileage and also there any promotional coupons available.
Step 6 – Know what you want
Even before you start inquiring, first know what type of car you want to rent and for how long. Sedans are fit for 3- 5 people, Land cruisers can accommodate up to 6 people while small groups can use the MiniVan or Supercustom.
Once you have successfully done all this, you can be assured of the best if not the cheapest car rental deal in Uganda. For more information, please get in touch with us through info@ugandacarrentalservices.com or call us now on +256-700135510.
Bula