Gone are the days when tourists had to explore a destination with a professional tour guide, with the advent of location devices like the GPS and internet , travelers can drive themselves without guidance from a local guide and still get that adventure experience. From privacy and freedom to flexibility and affordability, you can never go wrong when you decide to opt for self drive in Uganda or any other popular Africa safari destination on your bucket list.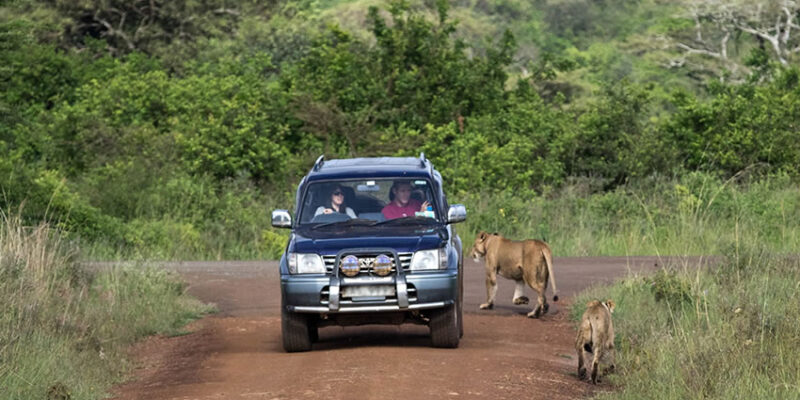 However booking a self-drive car is no walk in the park as the car rental agencies require some documents and assurance before they can hand over the car keys to a stranger. We at Uganda car rental services offer a wide range of rental cars for tourists planning to visit parks or any other remote destinations and below are things we ask from our clients before they set off for their adventure.
Valid Passport – This is by far the best recognition document that will assure the car rental dealers that you are truly who you say your are. The passport also contains age details which are vital as Uganda car rental companies only offer out cars for self drive to people older than 25 years and not above 70 years.  The nationals have to present a valid national ID card as well as a passport
Driver License– This country-based license is required from both locals as well as foreigners, it has to be valid and at least 2 years driving experience.
International Driving Permit  – also known as an international driving license, this is a document that allows you to drive outside the borders of your country and or the country you rented in meaning you can cross from Uganda to any other African country without a problem.
Self drive contract–  Once all is done and confirmed, you will have to sign a contract that includes Uganda self drive terms and conditions of the hirer and agency both affirm to.
All these documents should be scanned and sent to the agency booking email but you will also have to present the real copies to the booking agent before you can drive off. So if you planning self drive trip in Uganda this season, the above documents should be ready.
To rent a car in Uganda with driver or without one, simply send us an email to info@ugandacarrentalservices.com or cal us now on +256-700135510 to speak with the reservations team, just let us know which type of car you want, dates or number of days and we will get it for you today.