Weddings in Uganda are a common and respected tradition just like in other countries all over the world. Planning a wedding comes with so much in the background with needs and desires for the couple and their guests. Wedding cars are one of the main features for a successful wedding day and these can come in all budgets depending on the financial status of the bride and groom.
Many of the bridal cars can be priced depending on the type, model, year, size and glamour it holds. The price for each bridal car will depend on the service provider, the location of the wedding, number of people to transport and number of cars needed. According to the trend and status of the country Uganda wedding car hire prices  have shot high due to the many categories of vehicles available on market every day and Ugandans are currently so  trendy and love style uniqueness and posh weddings.
A number of wedding car hire prices depend on the packages provided to the couples and below are some of the prices offered by Uganda Car Rental Services.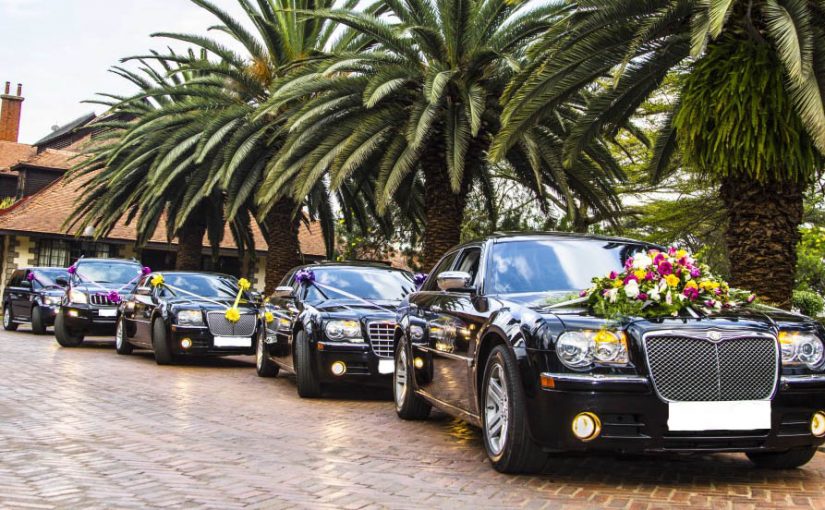 Gold package ranging from 300,000 – 600,000 shillings
The Gold package was designed to meet the needs and budget of people that really less money  on their wedding plan but also  want to  have a reasonable wedding convoy. The wedding car hire prices under the gold Package can be affordable to people on tight budget but can still have fancy  bridals
The package includes
Bridal cars for 6hrs wedding car hire services and up to approximately 40miles of free travel
Transportation from saloon to church, then from church to the grounds for photography and lastly the reception venue
Wedding cars with driver e.g Mercedes Benz C&E Class, land cruiser Prado ordinary, etc
The wedding cars will be decorated very well with ribbons of your choice and in case you need an extreme touch on the décor , there will be a small charge to meet the desire of the couple
Additional hours can be charged at 20,000 shillings per car
Platinum packages ranging from 600,000- 4,000,000 shillings
The platinum package includes everything in a gold package but adds more color and touch to  the gold package. This can be affordable to couples that prefer high end wedding arrangement with extreme luxurious cars, posh décor and a touch of perfectionism.
This package includes waiting time for the clients to drive them to  the honey moon destination or to  the airport to  catch a flight. Since most people like keeping the after party ideas private, then one car and be left to  carter for couple as they leave the reception venue.
To  know more about wedding car hire prices, send us an email at info@ugandacarrentalservices.com or call us at +256700135510