So you have finished booking your rental car in Uganda online, everything is set and you have arrived in the country. The Uganda car rental agency you've booked with will either deliver the car to the airport or you can pick it up at the office, the choice is yours. But before you hop in and drive off, this a simple and quick rental car check-up you have to do to guarantee that the car you got is condition inside out.
Check Tire Air, Wear & Tear
First off, check the tire condition looking out for proper inflation of all car tires including back-up. You have to know the right pressure of the car which is normally included in the car manual and on the sticker located on the driver's side window. Check to see if there is any uneven wear of the tires as this is a signal of un-even tire alignment
Check battery condition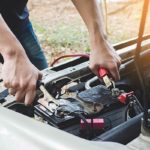 You have to pay close attention to the condition of the battery in the rental car to avoid getting stuck on the road due to a drained or corroded battery. Check if the cables are well attached to the battery terminals plus make sure the water levels are steady.
Check Oil & Fluids
Before you decide to drive off and explore Uganda, always make sure the car if fueled plus the engine has adequate oil levels to avoid getting stranded because of low fuel levels or getting a mechanical issue due to reduced fluid and coolant levels.
Check lights functioning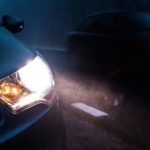 Check to see if all the car headlamps function properly including high and low beams, Check the turn signals, parking and tail lights. They all have to be fully functional to avoid getting into night accidents or being pulled over by the traffic police
Check Air conditioner
Uganda's unpredictable weather and dusty off-road tracks require you to close all car windows and switch on the air conditioner. Some rental cars have poorly functioning AC so always check and see if it's still working.
Check gears & pedals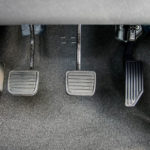 Last, but not least, make sure the gears are functioning properly plus the acceleration and brake pedals are well-oiled and fully functioning, you don't want to get into a collision because of the car failing to stop.
So before you hop in your rental car, you should strongly consider checking these items for a safe and comfortable road trip in Uganda. For more information about renting a car in Uganda, simply send us an email to info@ugandacarrentalservices.com or call us now on +256-700135510 to speak with the reservations team.
Bula