A vehicle is simply a machine that transports passengers and cargo easing travelling and transportation of of people & goods from one destination to another. With over 300 different models and car types available across the globe, the market is very wide and choosing sometimes becomes difficult. The easiest way to to categorize a vehcile is by its body style – height, width and number of doors it posesses.
Uganda Car Rental Services offers a wide range of vehicles for hire in Uganda and for purposes of keeping it simple , we have broken down all those differenet models into 8 categories covering all the most popular vehicle types for hire in Uganda ranging from small sedans to full-size buses.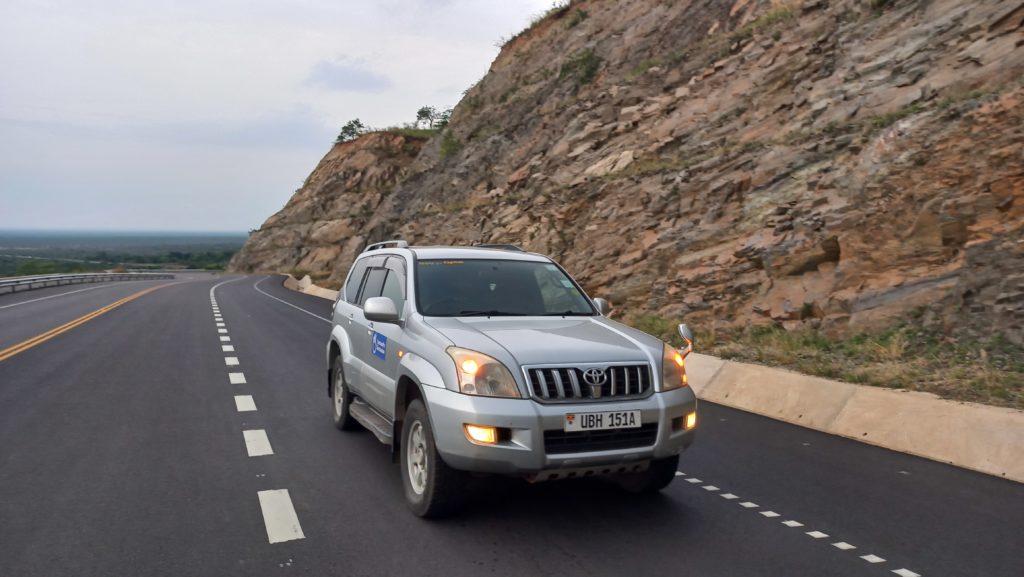 8 Popular Vehicle Types In Uganda
1- Sedan – Also known as a saloon car, a sedan is 3-box body vehicle with separate engine, passenger and cargo cabins varying in styles that include convertibles, notchbacks, sedanets, fastbacks as well closed-coupled sedans. Popular sedans for hire in Uganda include the Toyota Premio, Mark X, Mark II. Carina, Corolla, Corona, Progress to mention but a few all available fro price starting from as low as US$ 35 per day.
2- Station Wagons – Also known as estate cars , these types of vehicles have a two-box body style with passenger and cargo cabins combined with the latter being accessed from a third of fifth door. Station wagins can easily adjust interior space given the fold-down rear seats. The 4×4 station wagons are very popular cars for city tours and long distance raod trips with a majority of tourists prefering to hire them for self drive & guided safaris around Uganda. The Toyota Land cruisers are the most popular station wagons in Uganda while others include variations of hatchbacks like the harrier, Ipsum, Wish to mention but a few.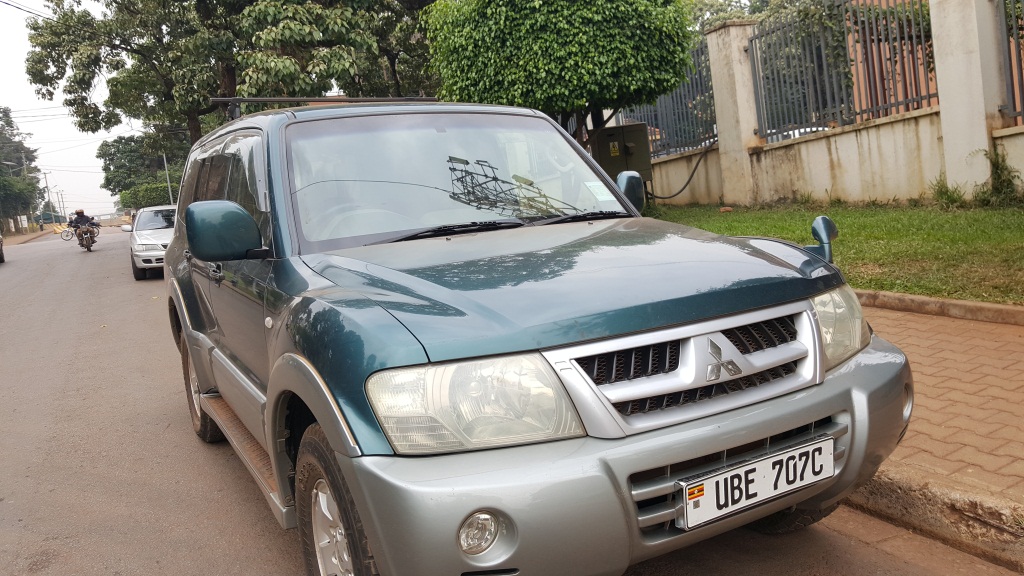 3- SUV – Another very popular vehicle type for hire in Uganda is the Sports Utility Vehicle, an automobile that combines features of on-road passenger vehicles with those of off road vehicle making it a crossover vehicle. The SUV can handle all types of terrain making it the perfect car for both city tours and long distance trips to the parks & remote villages. Popular SUVs for hire in Uganda include the Toyota Rav 4, Harrier, Mitsubish Pajero, Jeep among others.
4- CUV – The crossover uility vehicle is a one body chassis advanced SUV with increased ground clearance. This car combines features of two vehciles but unlike the traditional SUV, the CUV is made for paved or gravel surfaces hence cant handle the off-road tracks in remote destinations like villages and parks. The CUV is ideal for city tours, business trips, airport transfers, weddings, VIP convoy transportation. The Toyota Rav4 was the first car to be considered a cross over but other CUVs include the Subaru forester, Hinda CR-V, Kia Seltos among others.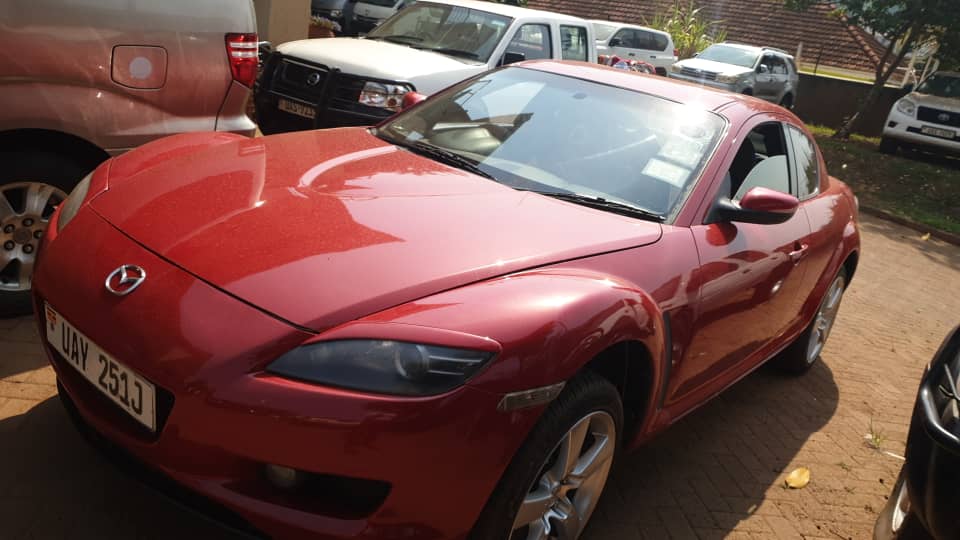 5- Sports Cars – Another cool addition to the vehicle types are the fancy looking sports cars which are normally confused with race cars , a sports car can be driven casually on the road while a race car is only allowed to be driven on race track. Whether the sports car has a fixed roof or convertible, there is no denying that these 2-seater vehicles will always turn heads wherever they are driven to. From the unique looking body shapes to flattering colours and stylish interior, you can go wrong if yiou decide to hire a sports car for video shoot, wedding, photoshoot or just a stroll. Popular sports cars in Uganda include the Ford Mustang, Mercedes Benz SLC, Porsche, Mazda RX8 to mention but a few.
6- Minivans – Another popular vehicle type in Uganda is the minivan ; a passenger carrying vehicle with seats organized into two to three rows. Also known as Multi Purpose vehicles, the mid-sized vans can carry between 7 to 9 passengers comfortably featuring a high roof and sliding passenger doors. The minivans are perfect for family or small group private road trips. Some of the popular minivans for hire in Uganda include the customized Safari van , Super custom, Drone & Alphard.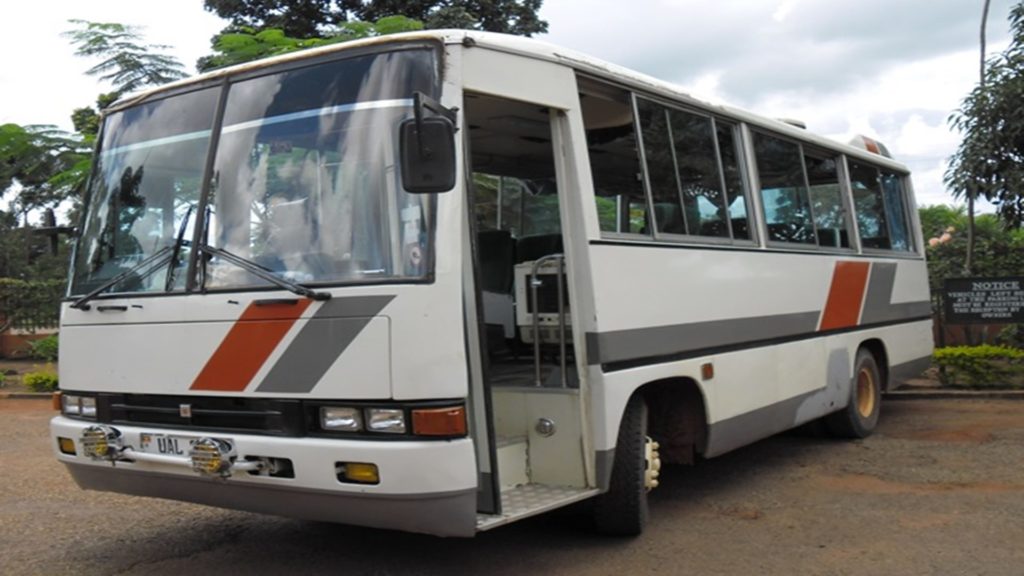 7- Minibuses – Also known as minicoach or micro-bus, this vehicle type is an intermediate version of a minivan and full-size bus carrying bwteen 20 to 30 passengers. The minibuses feature a functioing AC, roof rack for small cargo, TV screen, DVD & CD player, well spaced seats plus some come with a fridge box for refreshements. The minibus is perfect for group safaris, airport transfers, project staff transportation & wedding transpotation services. The most popular minibuses in Uganda include the Mitsubishi & Rosa coaster buses.
8 – Hatchbacks – Last but not least is the hatcback ; a 2/3 box body styled car with upward swing tailgate that offers access to the cargo cabin. Hatchbacks can seat up to 7 people comfortable with a cozy interior that features well spaced adjustable row seats plus spacious space for cargo in the rear. if you are planning a family vacation or business trip in Uganda, then you should hire a hatchback like Toyota Ipsum, Spacio, Harrier, Raum among others.
You can hire any rental car of your choice from the above vehicle types & catgeries online today by simply sending us an email to info@ugandacarrentalservices.com or call us on +256-700135510. Uganda Car Rental Services guaratees to give you a well serviced and clean vehicle for any private road trip in Uganda.
By Bryan Muhoozi