The thought of a self drive safari in Uganda is daunting especially for first-time visitors. With a driver or tour guide in your company, you will definitely benefit a lot straight from spotting and getting details about wildlife, being driven to the park with no worries of getting lost or fixing a mechanic issue for that matter and most importantly arriving safely and comfortably.
However, for travelers yearning for an adventure road trip, a Uganda self drive safari is guaranteed to get you closer to the true spirit of Uganda with opportunities to explore and discover the Pearl Of Africa's tourism treasures at your own pace & time. There are plenty of benefits a self drive safari comes with but the most attractive reason why many travelers opt for this option over a guided tour is that self-drive road trips are just a fraction of the price for guided Uganda safaris – meaning you get to save money when you cut off driver & fuel costs.
Independent safaris in Uganda are allowed in all national parks and tourist destinations at a pocket-friendly entrance fee plus most of the roads leading to these places are passable and easy to follow. Western & Eastern Uganda are very popular places for safaris and in this article, Uganda Car rental Services looks at the top 5 of Uganda's most amazing self drive safari destinations for 2022.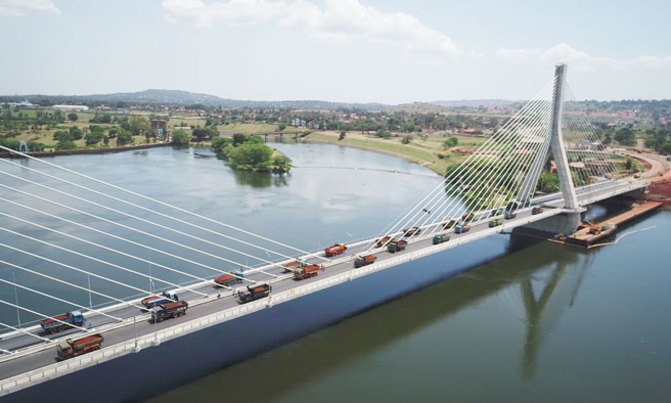 1- Jinja City – Less crowded than Kampala city and easily accessible by road is one of Uganda's most popular self drive destinations. Situated just 80 Km from the capital city, Jinja is the perfect spot for adventure seekers and travelers looking for some relaxation. There are plenty of things to do when you drive to Jinja including adrenaline-pumping water sports top of the list being white water rafting, kayaking, bungee jumping, speed boat tours, tubing to mention but a few. Other activities you can enjoy while in Jinja include horseback riding, golfing, sundowner cruises on the Nile, dug-out canoe rides to the source of the Nile, quad biking. All the roads are in good condition suitable for both 2-wheel & 4-wheel drive cars meaning you can travel with a simple SUV or 4×4 station wagon.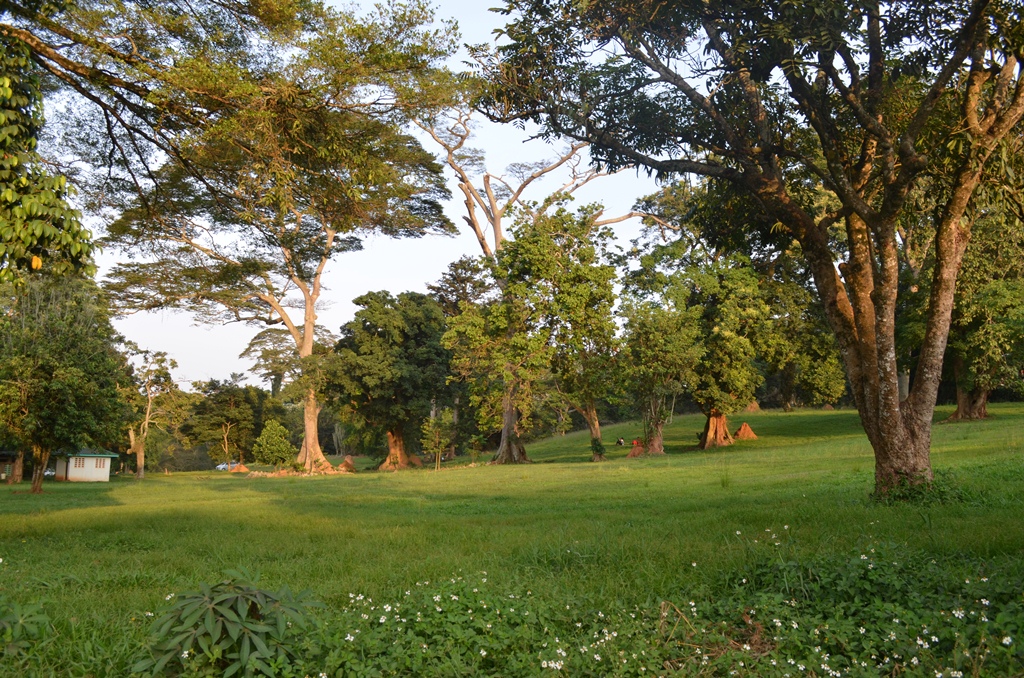 2- Entebbe city – Situated 43 Km from Kampala city just 40 minutes drive is one of the cleanest and most beautiful lakeside destinations in Uganda; the flourishing botanical Entebbe city. Once the capital seat for the British Imperialists, the city is a great place to start your exploration and is after all the first place you step in when you arrive in Uganda. There are plenty of things to do and places to visit on self drive trip in Entebbe and these include the Entebbe Zoo (UWEC), Reptile village, sand beaches, Night clubs, Botanical gardens where you get a chance to spot birds and monkey species plus island tours including the Ngamba Chimpanzee Island among others. The roads are all well tarmacked with both budget and luxury accommodation facilities available along the road or overlooking Lake Victoria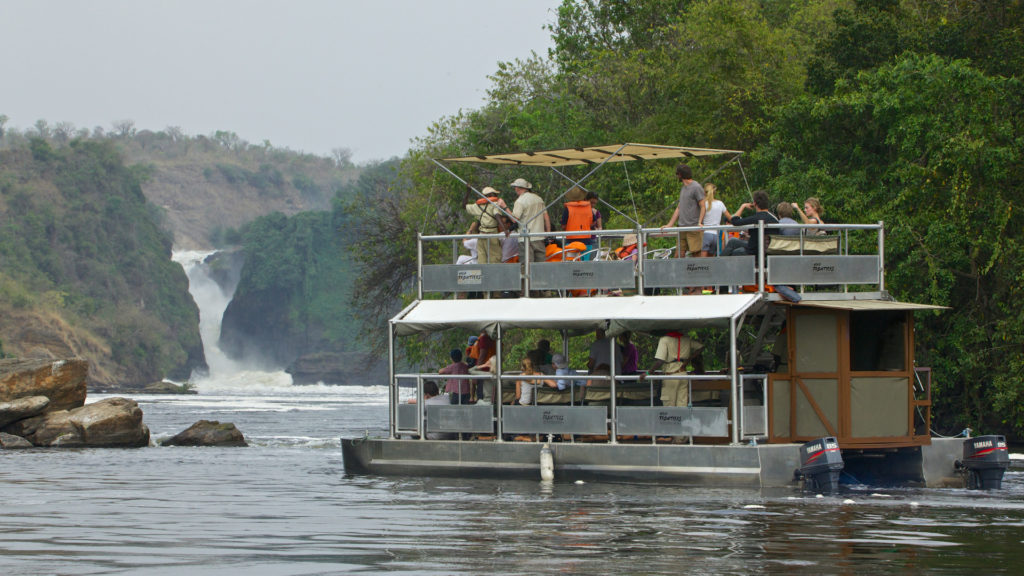 3- Murchison falls national park – Uganda's oldest and most visited national park is another exciting Uganda self drive safari destination frequented by tourists looking for encounters with the Big Five as well as launch trips to the infamous Murchison falls; River Nile's strongest and most beautiful fall. Murchison falls park is home to 76 mammal species, up to 500 bird species, 13 primate species and over 450 tree species making it a truly unique wildlife reserve. Top activities to do in the park include game drives, launch trips, nature walks, primate tracking in Budongo forest, hot air balloon tours, hiking, sport fishing and community visits. Getting to Murchison falls by road will last about 4 to 6 hours (305 km) traveling from Kampala city passing via the southern gates of Kichumbanyoo & Masindi.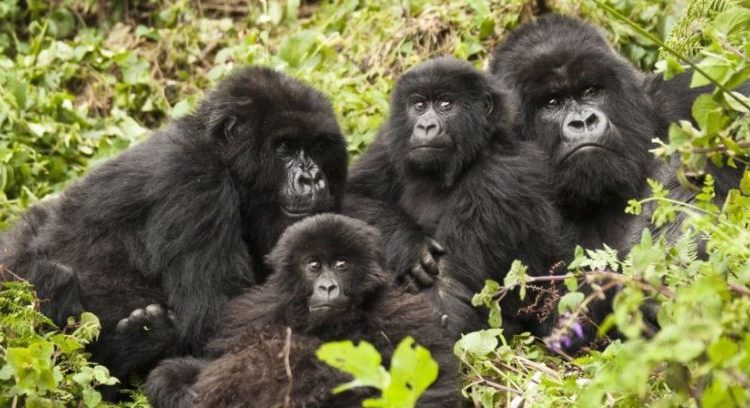 4- Bwindi Impenetrable forest – Regarded as one of the most ancient rain forests in Africa, Bwindi forest is not only a UNESCO Heritage site but also home to the largest population of surviving mountain gorillas with up to 459 individuals recorded as per the 2019 gorilla census. The gorilla park is situated over 499km from the capital and road trips will usually last about 9 to 10 hours but no need to worry about getting bored as you will schedule stopovers as you enjoy the landscapes and locals as they go about their business. You will park the car at your safari lodge or camp and head out into the impenetrable thick Bwindi vegetation in search of the mountain gorillas, the experience usually lasts about 6 hours depending on the location of the gorillas at the time. You can book a Bwindi gorilla safari adventure & permits online with a tour operator or visit the UWA offices in Kampala to book in person.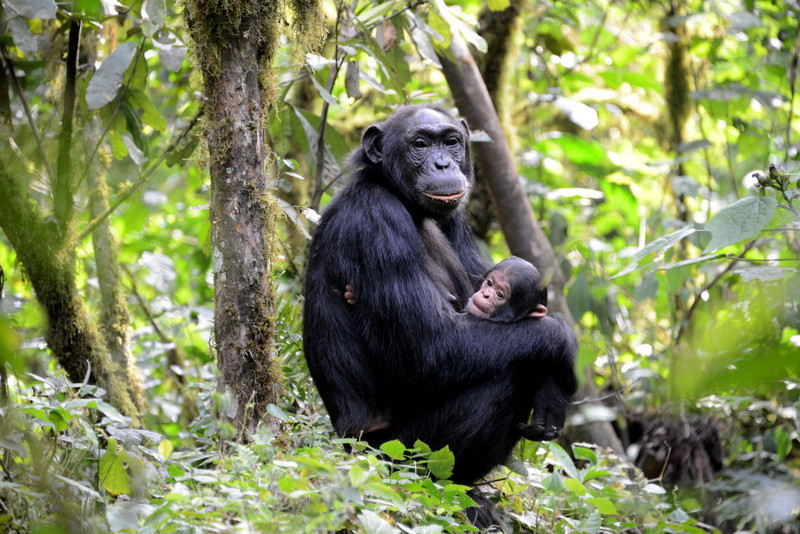 5- Kibale forest – Another amazing destination you shouldn't miss out on when you self drive Uganda in 2022 is the moist evergreen Kibale rain forest; one of the last remaining places in Africa to contain both lowland and montane forest vegetation. Together with Queen Elizabeth national park, the forest forms a 180 km wildlife corridor perfect for ecotourism tours & guided safaris in Uganda. Kibale forest is home to up to 1500 chimpanzees of the 4950 recorded in Uganda making it the best spot for chimpanzee trekking expeditions. You will also get a chance to spot 12 other primate species in the park including the Mantled Guereza, grey-cheeked mangabey, olive baboon, blue monkey, vervet monkey, L'hoest monkey, Ugandan red colobus as well as numerous bird species and an opportunity to visit the Makerere University Biological Field station.
Honorable mentions – Kampala city, Lake Bunyonyi, Ssese Islands, Kidepo valley, Queen Elizabeth national park, Sipi falls, Semuliki valley.
Are you planning to self drive Uganda in 2022 but still haven't made up your mind about where to go, we hope you can get some inspiration from the above 5 Uganda safari destinations. You can book a rental car in Uganda for self drive safari by simply sending us an email to info@ugandacarrentalservices.com or calling us now on +256-700135510 to speak with our reservations team.
By Bryan Muhoozi
​