A wedding venue is a big determinant for your event's success or failure. Be careful the place you choose for this special day because it can be a perfect one for lifetime good memories or a reason for the mess. Planning for your wedding this season and still not sure of which venue to choose for the occasion?
Uganda Car Rental Services has been organizing wedding services for several years and our experienced drivers, ushers and decorators voted for some of the top venues to host your wedding in Uganda this season. Check them out and let us know what you think.
Kampala Serena Hotel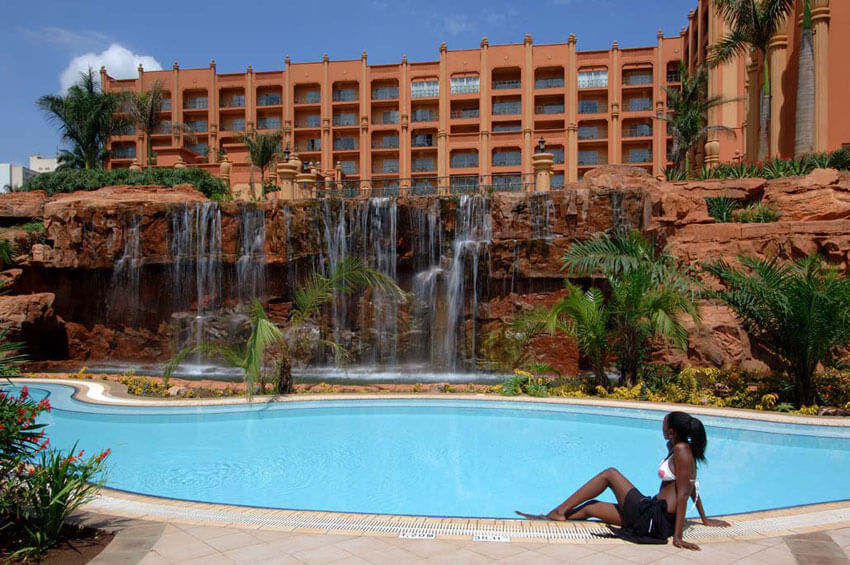 With picturesque gardens, an elegant architecture and lovely water gardens, Kampala Serena Hotel offers a very perfect venue for wedding. You can choose to have your wedding in Victoria Hall, Katonga hall or the Garden Auditorium. You can have the wedding in the hall, but still have access to the beautiful gardens for photography.
Kampala Serena Hotel boasts a well-planned banquet, total tranquility and offers excellent accommodation for guests and the couple if they wish to spend the night after the wedding there.
Pearl of Africa hotel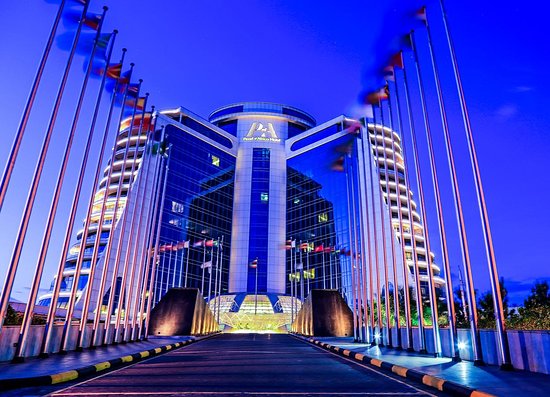 From the time the hotel started operating in 2017, it comes among the top best wedding venues in Uganda. The classic 5-star hotel in the city Kampala has modern areas ideal for a luxurious event. It has lovely gardens that offer beautiful backgrounds for videography and photography, tasty foods prepared by their professional chefs and reliable other facilities including bar, bedroom, executive lounge services.
Pearl of Africa is easily accessible for people that have organized their wedding in Kampala and offers guests convenience to get to the venue.
Munyonyo Common Wealth Resort

Thinking of a resort for a venue for your wedding? Munyonyo Common Wealth Resort is an excellent place for a colorful event. The iconic resort has a cool fresh breeze, greenery charming gardens and a generally stunning surrounding that will make your photos and video eye-catchy.
Sheraton Hotel
As it is said that practice makes perfect, if you are looking for perfection on your wedding day, then choose Sheraton Hotel. This idyllic hotel is one of the oldest hotels in Kampala and has been handling events such as weddings and other special occasions for since the 60s when it opened. Due to the countless luxurious weddings that have been organized here, Sheraton Hotel is now an expert host.
However much the has existed for quite a long time, it still looks as beautiful as new. With delightful surrounding, pleasant halls and photographic gardens. Sheraton hotel features 11 different venues with expert wedding coordinators.
Chobe safari lodge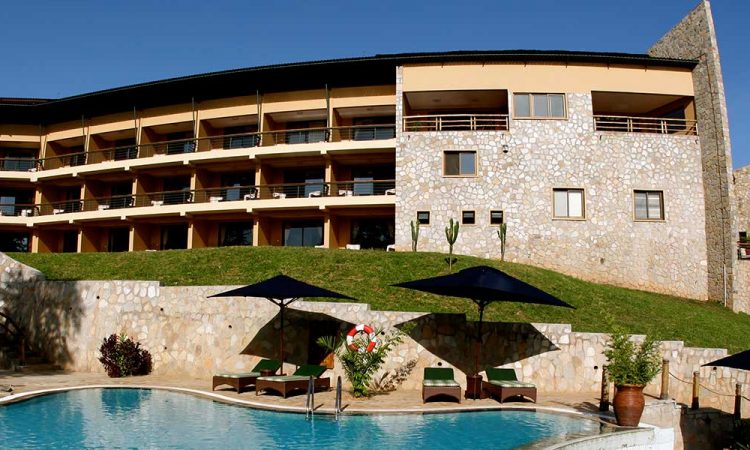 Looking to have a unique wedding? A safari event would make real uniqueness. In Uganda's biggest and most beautiful national park- Murchison falls national park is the magnificent Chobe safari lodge located close to the River Nile. It offers breathtaking panoramic views of the river and has a serene environment for the newly wedded couple and the guests. The tranquility and adventurous locality surely give lasting memories of the wedding.
Skyz Hotel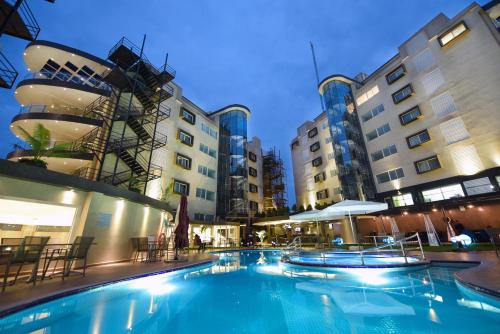 Located on one of the hills in Kampala, Skyz Hotel is one of a kind with panoramic views of the city and good looking gardens that give the wedding color. Skyz deck is specifically for weddings and other special events while other areas like the boardrooms and conference rooms can be decorated for the weddings. They arrange a delightful buffet and offer a complimentary bridal room for the couple for a night.
Let your wedding be fantastic by choosing a great venue. Contact us for details about the above areas and be sure to have a magical wedding. Send an email to info@ugandacarrentalservices.com or make a call via +256-700135510/ +256 414-699459 to speak to our reservations team.