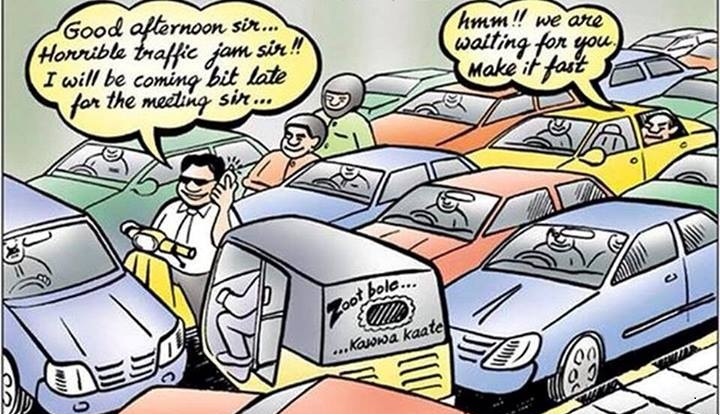 Both the boss and the employee are stuck in a traffic jam in the same driving lane – watch what happens
The employee on the bike – " Good afternoon sir – Horrible traffic jam sir !!, I will be coming a bit late for the meeting sir" and the boss in car replies "hmm !!, we are waiting for you. Make it fast" . Truely hilarious how the boss is telling him to step on it yet he is also in the same traffic hustle. .
Find more car rental cartoons for some laughs to take you through the day.