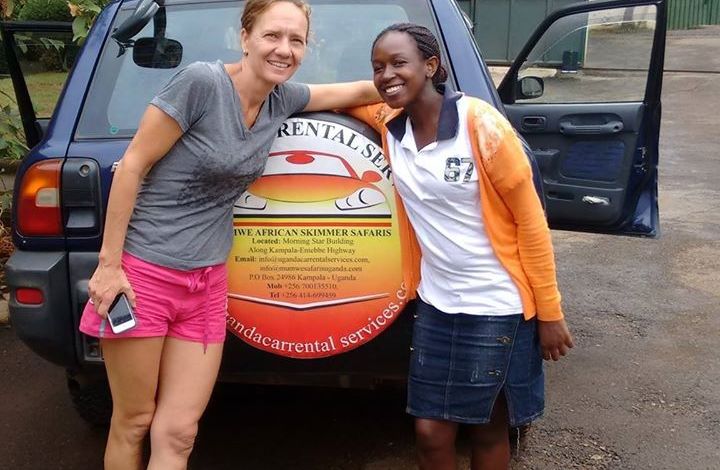 Am Phionah Asiimwe, an enthusiast female driver working with Mumwe Global Safaris one of the top leading tour operators in Uganda. I pride in offering unique guided tours to the safari parks, around the city as well as other popular fascinating destinations. With the five years of experience in the field, I have traveled through the east, central plus western region making me one of the best female drivers in Uganda.
I have acquired my certification of training from Dembe driving school – one of the best driving schools here in Kampala-Uganda. I own a valid driving permit with classes of B, CM, DL and CH, to perfect my carrier, I chose to go for a park tour guide training at USAGA- a tourism institution established by UWA with a purpose to produce professional guides with exceptional knowledge about the parks plus its wildlife. Definitely, my training courses and years of experience is evident that you have chosen the right person for you road trip adventure.
Destinations traveled
There are various safari destinations in the Pearl of Africa that I have traversed through namely, the city suburbs, North, east and western Part of Uganda. Regardless of gender, I have guided tours in the top 6 wildlife safari parks of Uganda and they include; Queen Elizabeth, Murchison falls, kidepo valley, lake Mburo, kibale, Bwindi impenetrable forest national park- a famous home to the fascinating Mountain gorilla species. Obviously am equipped with enough knowledge about the route leading to the above-mentioned places, its wildlife, the people and their interesting culture thus I grant you a factual road trip when you decide to rent Phionah Asiimwe as your driver guide on a Uganda safari.
Languages
English, Lunyankole, Luganda, Lukiga, Lusoga, Kiswahili and ability to adjust to most of Languages spoken by the client under given circumstances especially when the travelers doesn't speak English.
Cars Driven
Am experienced with driving both manual and automatic transmission cars, here are some of the vehicles I have driven; Toyota Rav4, Harrier, 4×4 Safari Land Cruiser, Land cruiser Prado, super custom van, Mercedes Benz models, Raum among others. 
The present world has faith in a unique and comfortable service offered by female driver-guides due to the fact that a woman extends a special treat to all travelers thus enhancing long-lasting memories on a safari. To book a trip with Phionah Asiimwe as your driver, don't hesitate to get in touch with our reservation team by sending us an email on info@ugandacarrentalservices.com or call us on +256-700135510 / +256 414-699459 to talk to the reservations team.