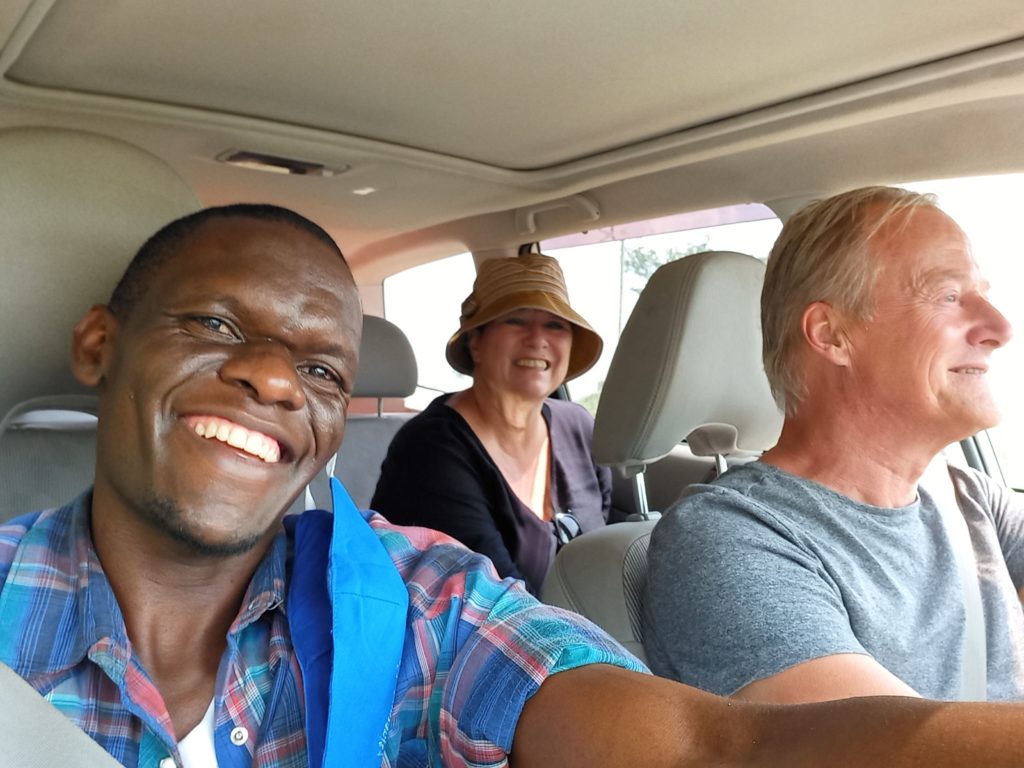 Am Kakaire David aged 38 years, a senior  driver-guide working under Mumwe global safaris, am passionate about travel and believe in offering the best road trip experience to all travelers. Due to the fact that I am a citizen of Uganda, I have acquired enough knowledge about my country, her people, the park, wildlife plus many thrilling safari destinations in my motherland. Prior to this, am well informed about the most visited attractions in other neighboring countries like Rwanda, Kenya, Tanzania and DR. Congo
Driving is my professional and job where I earn a living, I have found it interesting since its one of my favorite hobbies, when you visit a country like Uganda, there is no better way to discover its beauty then getting around its fabulous safari destinations where you encounter many breathtaking attractions. On this note, David is ready give you a drive around all destinations of interest that derive you long-lasting memories.
David is not only a safari driver guide but he is as well local project driver, with many years of experience in field, I have met clients coming from across the globe, exposed me to new things and given chance to learn more about my country. I have acquired my training from Dembe driving school one of the top leading best schools for training drivers. To perfect my carrier, I have trained under the Uganda Safari guides Association- an institution that trains safari guides in Uganda, When you book a safari with David, I assure you safe and unforgettable road trip.
Regardless of whether you are planning a primate safari, wildlife tour, bird watching or any other off beaten trip, you have got the right person for the job.
Languages spoken– Am fluent in English, Luganda, Lusoga, Kiswahili, Kinyarwanda, Runyankole plus many other local languages.
Incase you are planning a dream life tour to the Pearl of Africa, make your road trip extremely interesting by hiring David Kakaire as your driver guide, for further more information and inquiries, simply contact our reservation team send us an email on info@ugandacarrentalservices.com or call us on +256-700135510 / +256 414-699459 to talk to the reservations team.