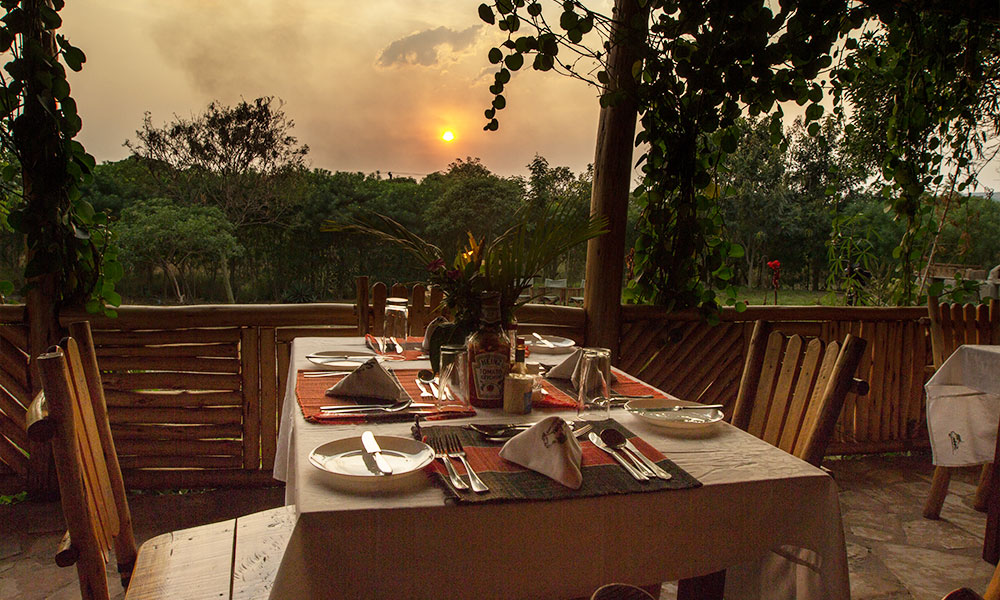 Welcome to Simba safari camp, the home for every tourist in Queen Elizabeth park including backpackers, this is a budget accommodation facility located on the hill top overlooking amazing savannah vegetation of Queen Elizabeth park with the clear views of Lake Kikongo. The safari camp is situated just close to the infamous equator line, many travelers love to stay here due the strategic location to Kasenyi plains which is a famous site to spot huge stunning wildlife populations spotted Son a game drive. A stay at the lodge gives you chance to enjoy activities like chimpanzee trekking in Kyambura George, bird watching, explore lake Katwe where salt is mined and experience the Mweya peninsular famous for boat cruise on the amazing Kazinga channel that connects the two lakes thus Edward and George.
Simba safari camp offers you a variety of accommodation facilities and services that one would love to experience compared to others lodges. These include; well furnished double, single, twin and triple rooms. All rooms are featuring bathrooms, toilets, fantastic showers, extra bedrooms for family cottages, drinking water inside rooms, marvelous bed mattresses, free WIFI internet 24 hours, free parking yard, security, a well-designed bar and restaurant, large laundry area, among others.
Simba safari lodge also have a great spacious garden compound featuring trees and rose flowers that attracts some primates like monkeys, birds, butterflies that come over to rest, have meetings, collect food and play around that give an advantage for tourist to spot their favorites. The campsite house is enough for camping with numerous camp fire places at night in the jungle accompanied with a great awake security.
In case you are planning to take a trip to Queen Elizabeth national park and you would like to book a room at Simba safari camp, feel free to contact pour travel experts for further information and rates, simply send us your injury on email at info@ugandacarrentalservices.com or you can call us on 0700135510 and talk to our reservation team.