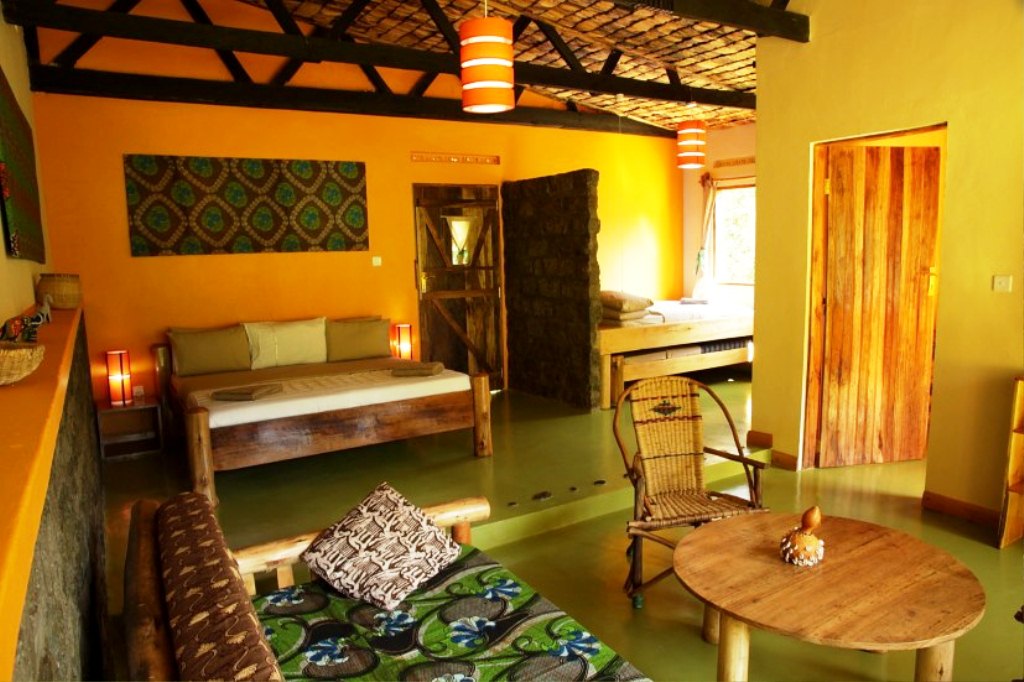 The Sipi river lodge a luxury lodge that provides spacious and comfortable accommodation facilities to all travelers on a Uganda safari. It features well-established cottages and Bandas overlooking the spectacular beauty of the Sipi waterfalls situated in Kapchorwa district. It is of great importance to note that the picturesque scenic view of the falls is one of the main reasons why many travelers love staying at this lodge while on a trip in the Eastern region of Uganda.
Guests staying at the Sipi lodge have chance to enjoy the best Arabic coffee that has been locally sourced from the local community farmers that grow Arabic coffee around this area. You can as well delight in a coffee tour which gives you opportunity to learn how coffee is grown, harvested, roasted and processed into a final product.
Accommodation at Sipi River Lodge was constructed using local natural materials like wood, grass, therefore expect to encounter wooden beds, grass thatched buildings that will give you an African touch. The lodge has three private and spacious cottages equipped with ensuite bathrooms, flushing toilets and private balconies where you sit, relax and enjoy the scenic views of the Sipi falls.
The lodge also provides grass-thatched bandas designed with round walls and beautified with local architecture, providing spectacular views of the riverside plus one of the falls.
There is an onsite restaurant serving delicious local and international meals, from breakfast, lunch, three main course dinner plus A'la carte menus to choose your favorite dish. Enjoy a well stocked bar, a shared lounge, 24 hours front desk, room service and laundry service is available at the lodge. While at the lodge enjoy activities like abseiling, mount