Have your trip at your own pace with maximum flexibility during your self drive safari in Uganda and discover the best of this country being your own driver. We offer cheap car hire in Uganda with a wide range of 4×4 vehicles for rental that can handle all road terrain and weather. Are you  looking at a self drive car hire in Uganda for your safari in Uganda, we have the best fleet to  meet your needs, including Toyota Rav4, Land cruiser prado, safari  land cruiser with rooftop, extended safari  land cruiser, safari  min van with rooftop, family 4WD vans and so  many more.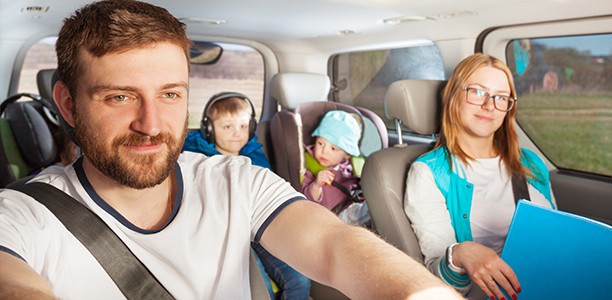 Below are some of the main tips to guide you through your trip
Check and ensure that your rental car is well serviced and in a good general condition before setting off for a self drive safari. This enables you to save time as it minimizes stoppages which may either be due to car mechanical breakdown or by the traffic police to answer cases of driving a car in poor mechanical position.
Make sure you know your destination and in case you are not sure, get directions from the Google maps or have a travel map with you to avoid meandering around that may cause time and fuel wastages.
Get all your self drive safari equipment ready and packed, these may include a driving license, a descent pair of binoculars, a camera, soft drink among others such that you don't forget anything.
Wake up very early such that you are at the national park gate by 7am if you are to have a productive game drive because morning hours are the best for encounters of various predators like leopards, lions, tigers for they are back from a long night of prey search and others like elephants, giraffes, buffaloes are out for a new day thriving in the grasslands.
Drive slowly while inside the park, about less than 15km/hr so as not to scare away animals and such that you can capture a lot of moments. The high speed driving does nothing better than chasing away the thriving elephants, lions, buffaloes yet encountering such was the cause of the self drive safaris, so you have got to keep the speed minimal such that you get the best of adventure.
Keep a keen ear and turn down or even off the volume of music so as to clearly listen to the sound of fauna as this will help you to click something special and directive for your view for example a great trumpeting of elephants may indicate presence of a predator in the area.
Do not use flash light cameras, switch off the rental car lights and engine as this noise and flushes may scare the animals and they will run away.
Do not go beyond the demarcated trucks so as not to cause animal accidents or disturb their comfort and in cases where animals are crossing through demarcated trucks, be patient and wait for them to cross such that you proceed.
Have a simple talk with other visitors that you find at your destination because this will help you to exchange experiences and perhaps get you a clue on where each of you been.
The above tips will help to spice up your self drive safari and in case you need to have a car hire, contact us via email info@ugandacarrentalservices.com or directly by calling our head offices at +256700135510