A self drive safari is one of the best overland road trips in Uganda and the cheapest, most private and flexible way to explore the country. Ditching the premade safari itineraries and doing all the planning yourself is no easy task. Planning doesn't just stop once you have decided where you want to go and which rental car you will be driving, there are a couple of other important things to consider.
Uganda Car Rental Services organizes amazing Uganda self drive adventures for all types of travelers and if it's going to be your first time exploring Uganda on your own, then our beginner's guide will help you make the right decision when planning
What Is the best time to go self drive safari in Uganda?
The best time to self drive Uganda is between the two dry seasons of December to February & June to August. Other good months to explore Uganda include September & October while March & April are rainy seasons that make traversing the national parks and remote destinations a lot harder especially if you are not driving a 4×4.
What are the best destination to visit on Uganda self drive safari?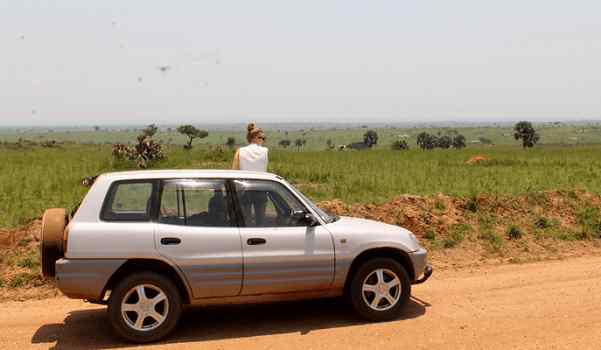 There are a variety of exciting safari destinations in Uganda each with something to offer for every type of traveler. Choosing a destination(s) to visit hugely depends on your personal interests but we can narrow them down to help you get the best out of your safari experience. Some of the top destinations to explore in Uganda include Murchison falls park, Queen Elizabeth park, Kibale forest, Bwindi forest, Lake Mburo park, Kampala city, Jinja city, Kidepo valley, Entebbe, Lake Bunyonyi among others. Find out some of the most popular self drive routes in Uganda and start planning today.
How to book the right car for your self drive safari?
One of the most important items when planning a Uganda self drive adventure is the type of car you will be driving. There are a variety of rental cars ideal for self drive trips but you have to be careful and choose one that can easily fit your travel budget but also comfortably seat passengers along with their cargo. A 4×4 car is the perfect choice if you are planning to explore national parks and remote villages while a simple sedan or SUV will do the job when driving through the city. So be careful and get the right car to save money and time.
How to book accommodation or campsites?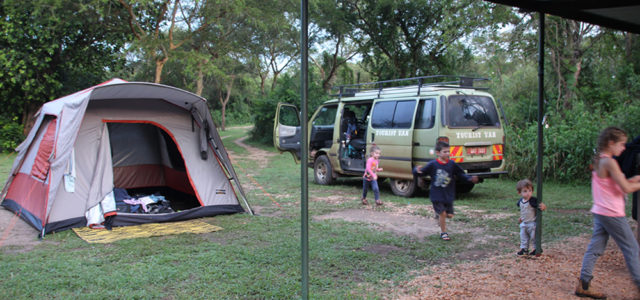 You can easily book accommodation in Uganda online through the car rental agency offering you the car for self drive in Uganda or directly with the safari lodge or campsite reservations office. Go online and use Google to find out the most affordable safari lodges, camps and guest houses and then either send an inquiry or call the reservations. The majority of car rental companies will be willing to help you book accommodation at no surcharge just as long as you book a rental car from them. You can save alot when you rent a 4×4 with camping gear or a roof-top tent land cruiser cutting out accommodation costs.
Are you planning a maiden self drive safari in Uganda this season?, the beginner's guide will help you make the right decision in terms of visiting time, destinations, accommodation and rental car for the trip. You can rent a car in Uganda for self-drive by simply sending us an email to info@ugandacarrentalservices.com or call us now on +256-700135510 to speak with our reservations team.
By Bryan Muhoozi