Boda boda is the newest word added to the famous Oxford dictionary making it the first local Ugandan word to be used in this dictionary. The ninth edition describes the boda boda as "A type of motorcycle or a bicycle with a space for a passenger or for carrying goods, often used as a taxi."
The term is derived from an English term 'border border' normally shouted by motor cycle riders in Busia trying to tell pedestrians to board if they are headed to the Uganda-Kenya border hence the name boda boda.
The boda boda is one of the most used transport means in Kampala and other major towns within Uganda. It can seat two people but most riders like adding on another passenger to make it three which was recently banned by the traffic police but is still being violated by most.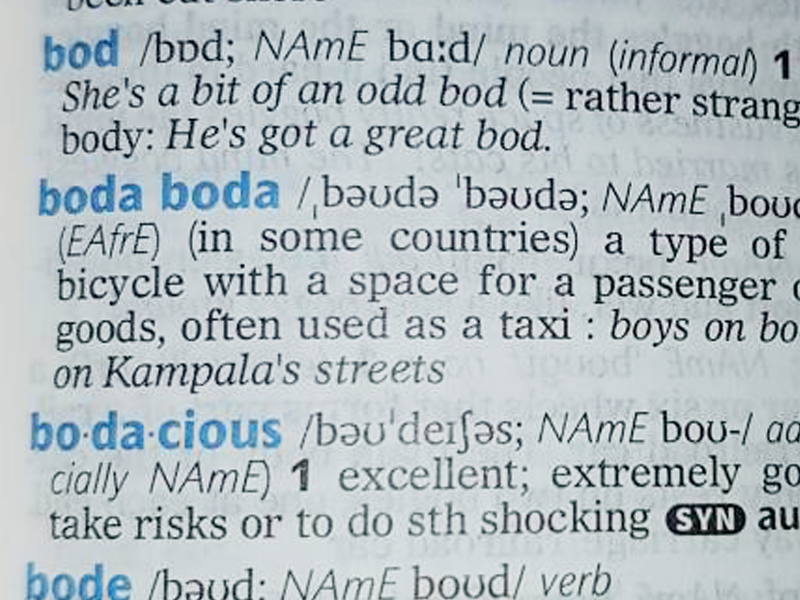 This passenger motor-cycle  might be the fastest means to get anywhere in the country but also the most risky auto-mobile on road mainly because of the reckless driving by most of the riders who love to over speed, over take and over load normally causing accidents, so it's not the safest way to travel and would strongly recommend any tourist to rent a car and driver in Uganda and avoid the motor cyclists.
The boda boda word making it in the latest Oxford dictionary edition is really good news for Uganda and Kenya literature. You can book a boda boda tour around Kampala city with us today , just send in your email to info@ugandacarrentalservices.com or call us now on +256-700135510 to speak with our reservations desk.