A safari around Uganda is an adventure like no other but you have to be careful what type of rental car you choose, not every car can handle the tough park terrain and ever-changing weather conditions, that's why you should go for a safari car if you're looking for that seamless road trip with no mechanical breakdowns or any other unwanted problems that could inconvenience your journey.
Rent a car that will handle those steep and muddy slopes any time of the year, whether you are visiting a national park or an up-country destination, it's advisable to go with a (4 by 4) car with all the features fitting of a vehicle that will transfer you to any national park as you enjoy the wildlife adventure in Uganda.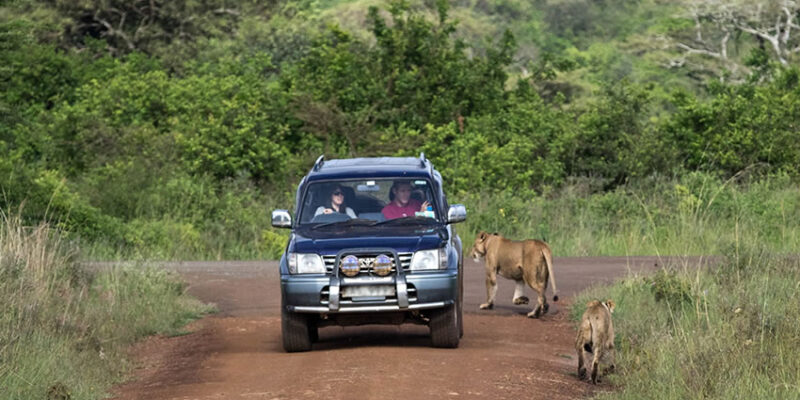 There are a variety of rental cars in Uganda ideal for safaris including 4×4 Land Cruisers & Minivans but you have to choose a car that suits your budget, personal interests and most importantly accommodate the number of people you are traveling with. The Rav4 is the perfect fit for couples while the safari land cruiser and minivan can accommodate a group of 4 to 8 people making them the perfect cars for camping trips around any national park or local attraction.
Planning to visit Uganda for a safari and still wondering which car to use, then the above mentioned three can make the cut, Just contact us today through info@ugandacarrentalservices.com or call us on +256-700135510 to speak with us today