Driving a car to a national park or tourist destination in Uganda is an incredible adventure experience, Many travelers dream of getting behind the wheel of a 4X4 safari car and experiencing the wild on their own but one question that always comes first to mind is , What is the right car and how or where can i get it in Uganda?
The freedom and privacy you get not only makes the option of self drive in Uganda more flexible but also the most affordable way to explore the country's vast attractions. From comfort to customized features and exterior design, no other car can handle all types of terrain and weather conditions like a safari car.
You have to decide whether you want to rent a car to travel in while on business or leisure holiday in town or a customized 4X4 safari car to tour a national park or visit a remote location.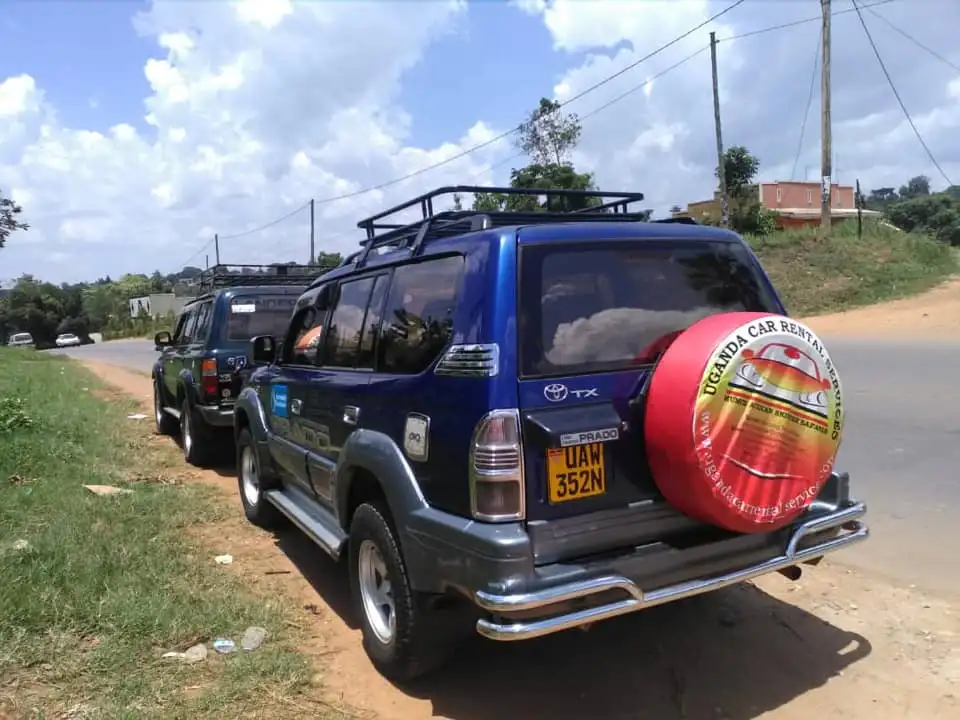 Most sedans/ saloon cars can only handle the smooth city/town roads but find it hard to traverse the rough terrains on the off-the-beaten tracks in parks and other remote or isolated destinations hence you can't really rely on this type of vehicle if you planning to do a self drive safari in Uganda or anywhere in Africa as you risk getting stuck in the mud, ditch or even worse.
At Uganda Car Rental Services, we offer a wide range of cars for self drive in Kampala city, Entebbe town, Jinja plus national parks and other popular tourist destinations. We have a fleet of 4 Wheel Drive cars ideal for camping safaris, family holidays plus group trips available all year round ready to hit the open road any time you require one.
The Toyota Rav4, Land cruiser models, minivans and saloon cars are some of the ideal self-drive cars in Uganda. The 4-wheel drive mechanism coupled with comfort and adequate cargo space will make any road trip a success. Extra features like the pop-up roof, fridge and roof cargo racks make these rental cars ideal for game drives and camping adventures.
From size and model to budget and personal style, there's a lot to consider when choosing the right car. Pick any of the above four and you will be guaranteed of a safe and comfortable drive in Uganda. To rent a car in Uganda for self drive road trip, simply send us an email to info@ugandacarrentalservices.com or call us now on +256-70013510 to speak with the reservations team.