When hiring a car in Rwanda for a road trip, you have a variety of options to choose from considering the different car manufacturers and the range of car types they put on market. However, Toyota motors has for long been the notable automaker of the best vehicles for long-distance overland trips, leisure tours and strong enough to handle various road conditions among others. This Japanese car manufacturer makes cars, trucks, SUV and hybrids. It has an incredible market across the globe and this is because of the greatness of their vehicles.

Toyota vehicles feature class, magnificence and strength. If you are planning for a safari to Rwanda and a Toyota car is what you want to ride in, Rent A Driver Rwanda has your perfect answer. We have a wide fleet of Toyota vehicles and you can hire a car of your choice any time of the year. Check out the Toyota models we recommend for your upcoming Rwanda safari adventure;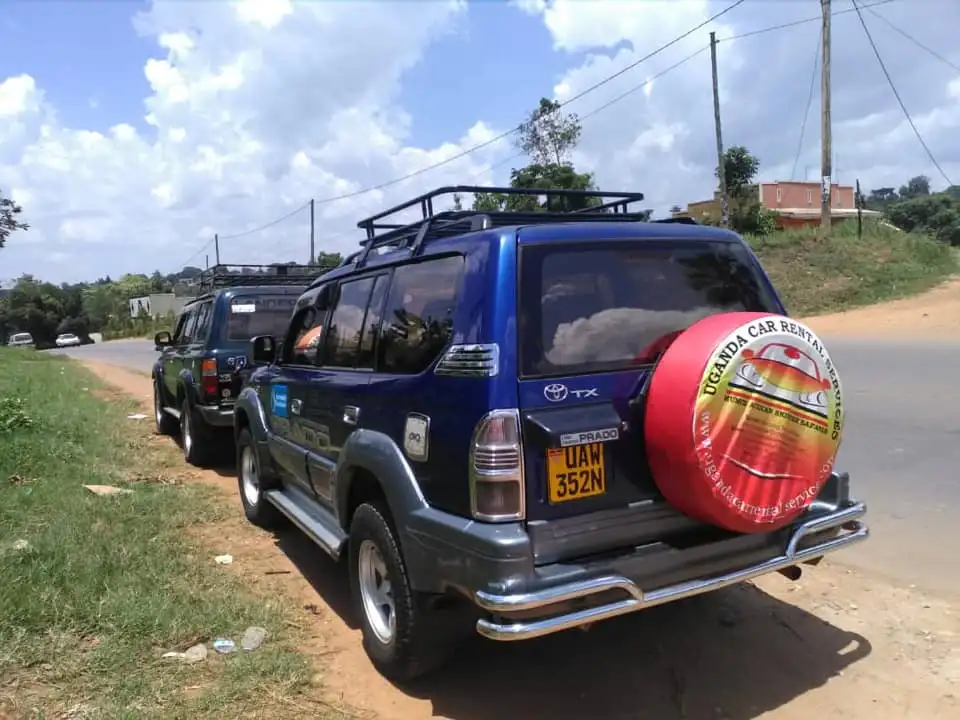 1- Toyota Land cruiser
The 4X4 Toyota Land cruiser is one of the best vehicles suitable for an African safari. It features 4-wheel drive mechanism and high tyres making it a perfect choice for long distance tours and on rough terrain. The Toyota Land cruiser has a sitting capacity of 5 people in its pleasant interior and a wide rear space for luggage. The car can be hired both for self drive and with a driver.

2- Toyota Rav4
Simply referred to Rav4, it is a fantastic small SUV that comes in two versions; the 3 door Rav4 and the 5 door Rav4 with the latter accommodating up to 4 people. Whether you are planning for a wildlife safari, business or leisure, choosing to get around in a Rav4 never gets you wrong. It is customized with a full time 4-wheel drive mechanism. The Toyota Rav4 is a great fuel economizer and the best car for self drive tours in Rwanda and Africa.

3- Safari van
The Toyota Safari van is a popular model of the Toyota vans. With a seating capacity of up to 9 people, the van is one of the most commonly used vehicles for group tours in Rwanda. Made with a 4×4 mechanism, it is ideal for off road trips to destinations like Akagera national park and Volcanoes national park among others.

4- Super custom
The super custom is another Toyota van customized for group trips. It is considered for luxury group travel because it is a classy van. The full time 4-wheel mechanism makes the super custom great for long distance trips and driving off the beaten path. It is perfect for wildlife tours since it features pop-up roof that makes wildlife viewing rewarding.

5- Toyota buses
If you are planning to travel around your dream destination Rwanda in a big group and wish to use a Toyota automobile, there is something for you. Toyota mini buses carry about 30 people and buses that accommodate about 60 people are also available. Their interior is wide, smart and comfortable and they have enough space for cargo in the cabins and rear.

Whether you are planning for a self drive trip or a guided safari in Rwanda and would like to rent a Toyota vehicle, we got you covered with a fleet of well serviced vehicles available at friendly prices. For bookings, send an email to info@rentadriverrwanda.com or call us or chat with us on +256-700 827247 / +256-700135510.