Kibale forest National Park is one of Uganda's main national parks covering approximately 776 square kilometers of moist ever green rain forest. The park is located in western Uganda with an approximate driving time of 6 hrs with fort portal as the nearest town. Kibale Forest National Park is such an amazing destination to go to when you hire a car in Uganda on Self drive or with driver. Kibale forest Park is popularly known for chimpanzee trekking and for one to be part of this memorable adventure you have to purchase a trekking permit at the Uganda wildlife Authority office or through your travel agency. Nature walks, bigodi wetlands, crater lakes are some of the other attractions that one can encounter while at Kibale Forest National Park.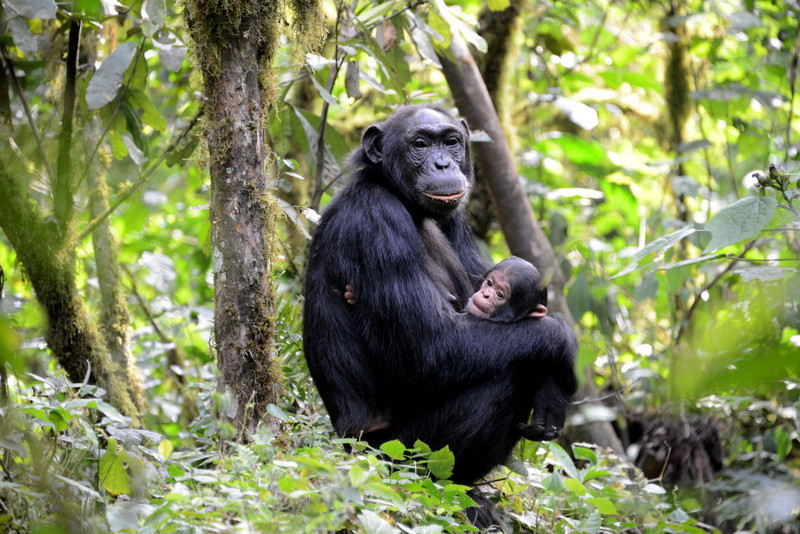 A safari to Kibale forest park can be extended to Queen Elizabeth National park or start from Murchison falls National Park. Many visitors to Uganda on self drive safaris prefer to start their trips from Murchison Falls with perfect connection through the kagadi area hoima and they get to see a lot. It is not a must to have Murchison falls National Park as a start point; you can access the park from any part of the country because there is fine road network throughout the whole country.
Not looking at Wildlife safari and primate trekking inside the park, one can choose to tour the local community. Main tribes close to the park include Batooro, and Bakiga and these have amazing cultures like dress code, meals, music , traditional art and craft and so many, try to be a part of the culture.
Hire 4×4 cars in Uganda for your trip to Kibale forest Park because they are can handle all terrain and many of them are customized for safari purposes. The land cruiser prado is an ideal choice for those on self drive safaris in Uganda, it is a 4×4 vehicle and trust my article it will handle any terrain in Uganda and have a success of a trip, or you can opt for a safari van minivan with a roof top. Why not has a better view of the crater lakes through your pop up roof and to add more color to your travel this van can be ideal for group travels, so do not leave any one behind or luggage.
To hire a car to Kibale forest National Park, the prestigious primate capital of the world, send us an email at info@ugandacarrentalservices.com or call us directly at 0700135510 we shall be glad to connect with you.