Uganda has become a popular tourist destination amongst travelers from all parts of the world. If there is any country to think off as a perfect family destination, business holiday, safari vacation or any adventure, this small country has it all for you. The country  offers more than cheap and affordable travel plans, to  hospitable and friendly people, a very  peaceful environment, enough facilities among which are the hotels, lodges, restaurants, hospitals, banks, schools, cinema hall and recreation center. Uganda is endowed with variety natural beauty which offers its visitors such a remarkable combination of interesting wildlife trips, stunning landscapes, islands, forests and swamps, sightseeing and interesting city tours.
To spend a vacation in Uganda, perfectly, you will need to choose the right company to rent your car and driver. A professional driver is the main highlight for a successful trip, he has all the expertise and experience about all destinations in the country and you are sure that you are in safe hands.
You can hire a car in Uganda with a driver for your trip to whatever destination, whether to a National Park, wedding event, business meeting, project and field work. Chauffer guided trips are always ideal for travellers who do not want to spend much time moving around to find the destination, or those that just need to sit, relax and enjoy their time in the country hassle free.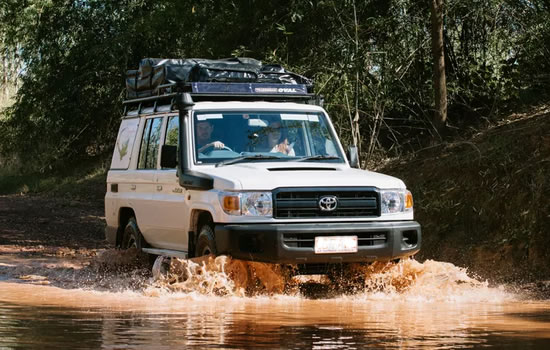 Below are some of the guidelines to choose the right driver for your holiday in Uganda.
It is very advisable to  choose a driver that can speak a language you  understand very  well, English is the official language spoken here in Uganda, choosing an English speaking driver , will ease communication for both of you. For those that prefer other languages like Spanish, German, Kiswahili, Chinese, French and so many more, there are private guides to hire.
Inquire about the profile of the guide /driver, how long has he taken driving, what destinations is he good with, basically inquire about the person you are going to be with much of the time during your trip, you would not want to land in the arms of the robbers, or criminals.
Grooming is also among the best aspects of a professional driver, if you get to  know about your driver's grooming and it is in some way making you uncomfortable, contact your rental company for another smarter and cleaner driver.
Enjoy your guided trip, cradled in luxury and stress free with our professional drivers/guides to whatever destination in Uganda. Our drivers are so welcoming and well trained as well as good grooming and you will surely have a great time with us during your holiday.
To hire a car with a driver in Uganda for business, leisure, research, wedding or any other travel arrangement , send us an inquiry  at info@ugandacarrentalservices.com or call directly at +256700135510, +256414699459 to speak with the reservations team.