A great and professional guide can open up the interesting secrets of many of the destinations with lots of information attached to everything, but most of the time planning your own self drive trip reveals a lot of local gems in an interesting and mysterious ways. William Wills gets behind the wheel and enjoys a self drive trip in Uganda to discover the real western region of Uganda.
I am having my evening at leisure after work and I am like why not use this moment to look out for my next trip to Africa. I land on this car rental company and then emails after emails, what type of car I need, and how many days I need it and so on. So at the end of it all, I have my whole car rental booking ready and done. So get my flight to  Uganda, such an amazing country, I have not been here before but the sight I get a moment I pop out of emirates airways , a clear blue sky, all green background , a fresh breeze from Lake victoria, so  am sure this is such an ideal destination for my trip to  Africa. Smiling faces of the travel agency representatives pick me up, oh they were very warm and welcoming, so me and friend are driven to our apartment for the night, I can hardly recall the name of the area, those local names are quite a rock to pronounce all I remember, it was a cool evening, some traffic jam, everyone is driving home, so many cars on the road and so many motorcycles.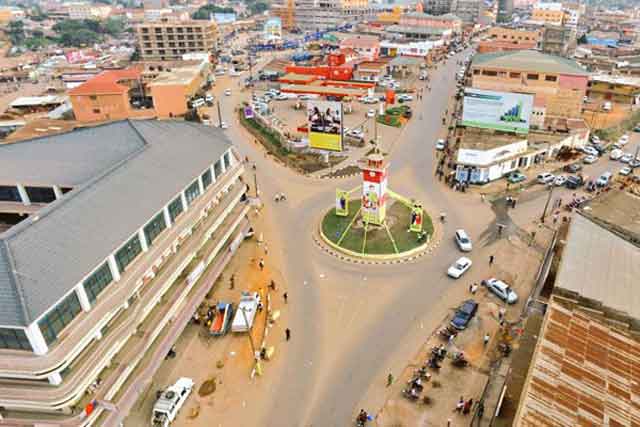 So we are dropped at out residence for the night, just could not have enough sleep, I spent most of the night looking out through my window how the city  operates in the night, I was not that strong to  move out for a vibrant night, it was such a long flight, I just need to rest.
So by six in the morning I was up with my friend, our bags in the car and thinking now what next? We had a stock of guide books, maps and of course our GPS was working well. So for the first move, we had to  struggle with the music, Radio one 90.00 FM was playing out loud with cool music but how to  turn off the whole system became a real action movie, finally we had fixed that an plugged in our own music mp3.
All roads lead to Western Uganda
Driving out of the city was crazy, the traffic jam, enormous roundabout to the highways and oh so many gas stations, we had to fill up the tank at Total gas station after all we had been advised to  only fill up with total. As soon as get set on the highway, the beautiful landscapes of western Uganda start appearing with vast swampy fields, cultivated slopes with banana plantations and more green thickets everywhere. After an easy driving of 79km, we come to the stop at the Equator, the center of the whole earth. This a perfect stop for a lunch meal actually an early lunch meal, enjoy a moment of photography at the equator monument and had some time to  try out the water can experiment, where water rotates in the reverse direction depending on what side of the earth you are standing.  Having had a full hour of rest, we proceed to Mbarara town, I have read so much about this place, how it is referred to as the land milk and that is very true, there are many cattle grazing fields around here and so many milk products here. Having reached Mbarara was a clear gateway to all the remaining parts of the west, kabale, Kisoro, Fort portal and back through Mubende.
Introduction to western Uganda
Ahead of Mbarara town, interesting drives proceed to Bushenyi, through to Kabale town believed to be the Switzerland of Uganda due its very cold temperatures. Kabale is such a beautiful town, with interesting back drop of rolling hills, this is one of the reasons I liked a self drive trip in Uganda, to experience the road , the sharp corners my way. Interesting routes proceed to Kisoro district and here you get a chance to peep at the Virunga ranges of Rwanda, mountain Rwenzori and Muhavura ranges. Captivating crater lakes of fort portal and the mahoma falls are another stop center for adventure in the west.
Night stay: Acacia hotel Mbarara, white horse Inn, Kabale, Kisoro Tourist Hotel, Papaya Lake Lodge, all facilities features descent accommodation, spacious rooms, wide range of dishes served, swimming pool, DSTV and parking space.
Eat: you can choose to have meals at your accommodation lodge especially dinner and breakfast, or even choose to stop at different restaurants along the route for meals. All food is served, whether vegetarian,
See: the equator, rolling hills, crater lakes, Lake Bunyonyi, Batwa pygmies, Rwenzori Mountains, Mahoma falls,
Out of the fort portal town, we came back to Kampala through Mubende district had a Rolex interesting snack. We had the best self drive trip in Uganda and I am glad that I  got the best car I needed for the tip, apart from some slipper roads we got in fort port after some rains but all was good and very  adventurous.