Uganda is such an amazing African safari destination blessed with an abundance of local and internationally known tourist attractions. The magnificent landscapes, enormous water bodies coupled with a variety of wildlife and rich culture has made the Pearl Of Africa a must-visit destination for holidaymakers, business and leisure travelers.
Getting to an attraction like a national park requires a suitable means of transportation that suits your budget and personal style. There are various affordable options available but you have to make the right choice, one that can accommodate the number of people you are traveling with comfortably and safely and most importantly take you where you are going in time.
Below are three transportation modes in Uganda you can use to get to any of the national parks spread across the country.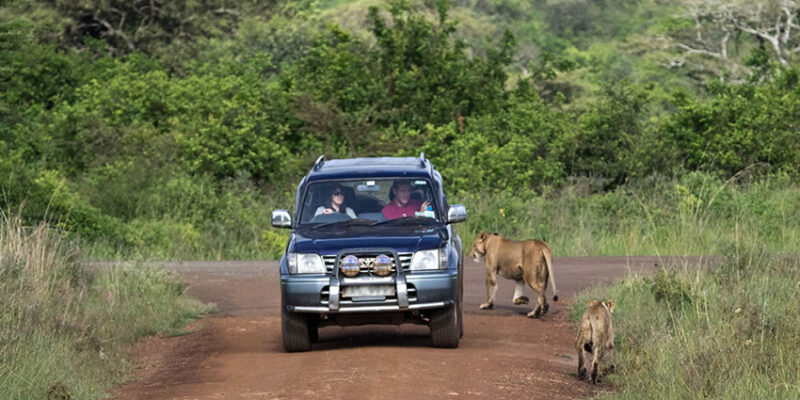 Rent A Car – If you are looking for private and more flexible transportation, then you need to book a rental car online with a trusted and reliable car rental agency. Whether you want to rent a station wagon, safari van or any other 4×4 car that can handle the park terrain, you can be assured you will seat comfortably and chat freely during the road trip. The top 3 safari cars in Uganda include the Safari land cruiser, Minivan & Rav4 ,all can be rented on self drive or with a driver but excluding fuel.
Board A Bus – For travelers who cant afford the services of an Uganda car rental company, you can always opt for the much cheaper public passenger bus or coaster bus. There are several bus parks in Kampala city and other remote destinations where you can pay for a ticket (20,000 to 40,000 per one way transfer). The bus will drop you off in town where you have to get other means to reach a national park.
Flying Safari – This is by far the most expensive but fastest means to get to a national park, there are various charter flights offering fly-in trips to Murchison falls park, Queen Elizabeth park, Bwindi forest and Kidepo valley park straight from Entebbe airport and back. A flying trip lasts about an hour giving you aerial views of the landscapes, water bodies and African homesteads. Bwindi national park and Kidepo valley park are two of the most remote parks so to avoid those long hour boring road trips, you have to book a flight through a safari company, lodge or directly at the airport.
Planning to visit one of the Uganda national parks this season and still wondering how to get there, choose among the above three and get in touch with us to book or inquire about rates. For more information please call our guide on +256-779232316
Bryan Muhoozi