Majority of tourists visit Uganda for safari adventure in one, two or more national parks or popular local attractions that are spread across the country but others make a tour down to the Pearl Of Africa  strictly for business and then later leisure if time allows. Booking private rental car is arguably the safest and most comfortable way to get around Kampala city or any other town in Uganda  where the conference meeting will be held
There are plenty of available sedans or saloon cars for hire in Uganda ideal for business travelers looking for affordable &  private means. Judging by customer requests , Uganda Car Rental Services presents to the top 3 saloon cars you can hire if you plan on driving to a business meeting within Kampala city or any other major Ugandan town whether you want to hire the car with a driver or prefer self drive option.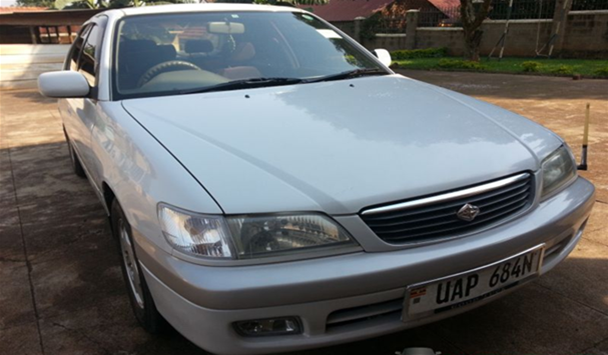 Toyota Rav4 – The 4×4 SUV car is one of the most popular sedan cars not only hired for park safaris but also conference meetings. With an air-conditioner, comfortable seats, adequate cargo space and a nice looking exterior, the Rav4 is the perfect car to arrive in at the meeting.
Hire Rate: US$ 40 to 50 per day for self-drive and at US$ 60 to 65 per day with driver. Rates exclude fuel.
Toyota Premio – The Premio is one of the oldest sedan cars in Uganda many first-time drivers have purchased it over the years. Though out of style now , the 4-door Premio is by far the cheapest car for hire in Uganda and arguably the best deal for the business traveler looking for that pocket-friendly transportation to and from the venue.
Hire Rate: US$ 35 to 40 per day for self drive and at US$ 50 per day with driver.  Rates exclude fuel.
Mercedes Benz – If you looking for that VIP transportation and looking to impress your delegates, then you should hire one of the Mercedes Benz models. It could be the S, C , E or GL class, be assured you will be traveling to the meeting in royal comfort, straight from the unique eye-catching exterior to the cozy interior blessed with leather seats, air-conditioner, MP3/CD players not to mention the spacious cargo space, you definetly cant wrong when you book this stylish classy sedan.
Hire Rate: US$ 100 to 120 per day with driver and fuel
Planning to visit Uganda for conference meeting at any venue in Kampala city or any other major destination and looking for an affordable or stylish sedan car for hire, the above three are best fit for the job. To rent a car in Uganda today simply send us an email to info@ugandacarrentalservices.com or call us on +256-700135510 to speak with the reservations team.