Jinja is one of the tourist destination   located in eastern region along the shores of Lake Victoria and near the White Nile and Jinja's sub region is Busoga.it takes one approximately  81km by road and 2 hrs  to reach  this adventurous city. Jinja is proudly known as the major adventure capital of East Africa with so much to tour and arrest your sight because of the very many fun packed, accessible and attractive activities that one would not afford to miss out and anyone who has sought of an adventurous trip in Uganda has to first consider Jinja before any other place.
The choice is simplified with the existence of the source of the Nile which is one of the renowned attractions and starts with such calmness that increases its intensity as it flows over several undulating rocks squeezing through gorges and negotiating around numerous small islands .The Nile also plungs into a multitude of rapids punctuated by a series of astonishing waterfalls among the prominent one is Bujagali popular for white water rafting and a variety of other water adventures. Enjoy listening and looking at the gushing waters looking at the birds floating across the Nile and smell the sweet scent emitted from the surrounding place that makes it so fulfilling. 
Another amazing outdoor activity is rafting that uses an inflatable raft to navigate a river and is considered an extreme pot that can be fatal but whether you are first timer, family or high adventure enthusiast, you will find your perfect water grade and gear. Enjoy snacks midstream on the Nile and a mouth-watering barbeque on the island.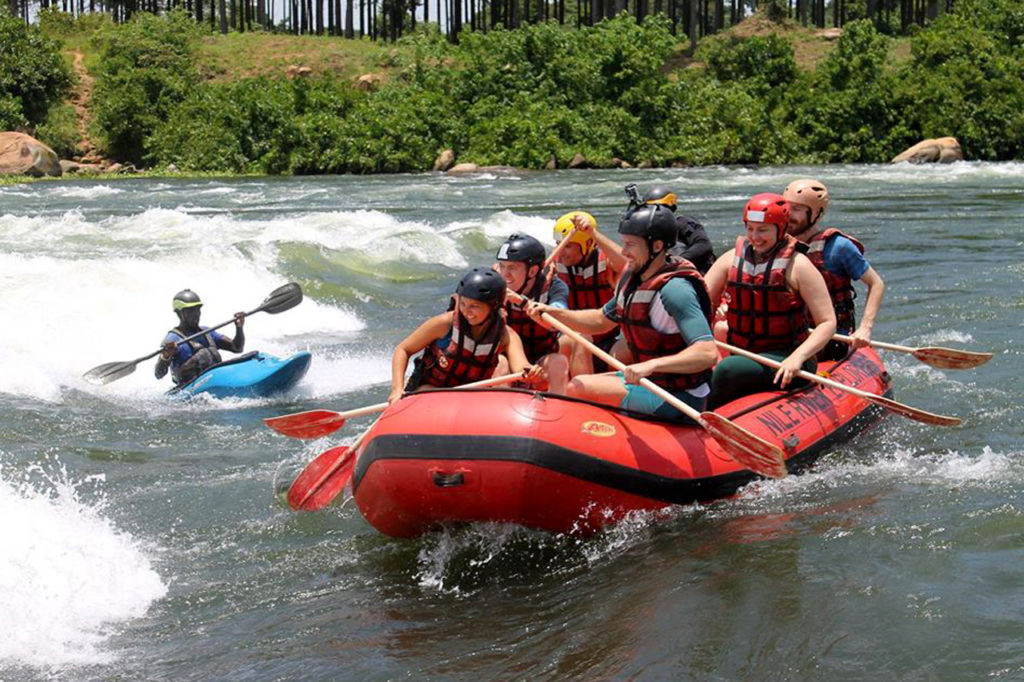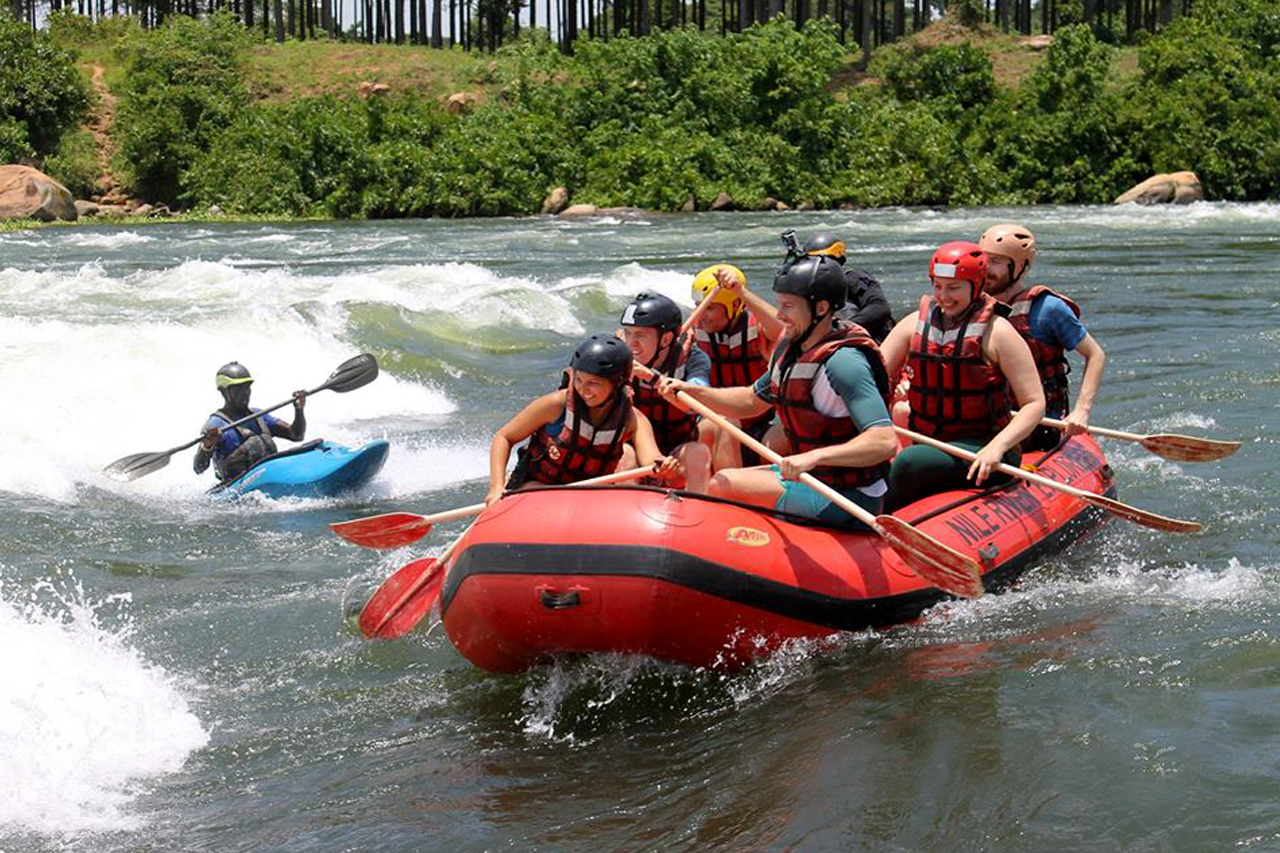 Nothing beats an African sunset and particularly in Jinja as you practice sun downing. Salute the end of another great day with good company, food and an ice cold beer, gin or tonic . Celebrate the end of another perfect day in paradise with a complimentary glass of wine as you watch the sun slowly varnish beyond the horizon creating such a beautiful scene and a memorable trip.
Enjoy a wide variety of zip lining and canopy tourism in Jinja where there's sure to be one that gets your blood pumping with safety paramount importance. One of these quintessential adventures every thrill-seeking traveler should experience.
Explore the magnificent city of Jinja while quad biking as you go into the deep heart of the country's side, visiting scenic and isolated cribs that many people rarely see.
Kayaking is also an adventure that one can never miss out on because its is experienced across the Nile which offers an easy, relaxed, user-friendly and adventurous sport perfect for all ages as it is a paddle inspiration activity.
Be assured that this trip to Jinja can't help to bring a stupid smile on to your face as you jump rapids, go up and down a stream which brings a new dimension to spending time in this marvelous city. If you are interested in touring the city, we can help you rent a car or self drive services contact us now by sending an email to info@ugandacarrentalservices.com or call us on 0700135510