Traveling as a group is such a memorable experience, from the road trip conversations to the bonding activities, you are guaranteed to have fun with people you love and have always been around. Transportation is always a big question when in it comes to group tours, the type of car to rent and where to sleep are two major factors to consider if you want the group to have a comfortable and safe tour in Uganda.
There are a variety of vehicles suitable for groups but when you rent a safari van in Uganda, be assured your friends and family will get the best safari experience in Uganda. From the spacious cargo space and leg room, you can't go wrong with the 4-wheel drive van. If you are planning to do a game drive, then this the perfect car as it has a pop-up roof where you can pip out and watch the wildlife and environment feeling the air as you enjoy your game drive.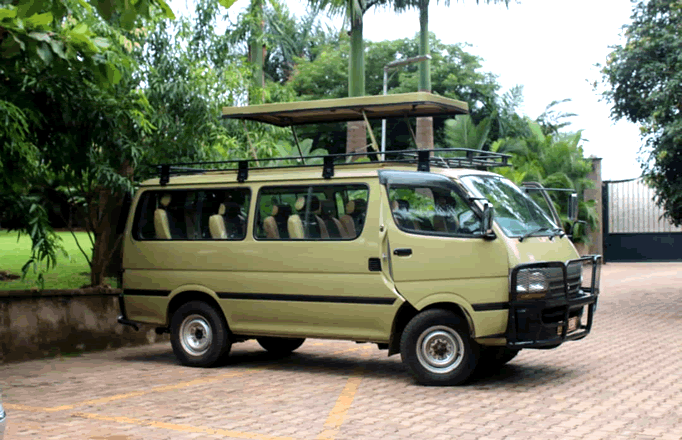 The safari van also has an air-conditioner so you won't get the feel of the dusty and polluted roads and if you want to get entertained, the MP3/CD/DVD player offers you the chance to play your music to keep you in the groove through the whole trip. The tires and body are meant to handle a group of passengers so you dont have to worry about getting stuck in a ditch anywhere, whether its that game track in a park or a murram road your driving on.
The stylish safari look of a tourist van coupled with adequate passenger space and cargo room makes this the perfect car for safaris in Uganda or anywhere in Africa. If you are looking to tour with a group this season, then you should consider hiring a safari van for comfort and convenience.
To rent a safari minivan in Uganda, simply send us an email to info@ugandacarrentalservices.com or call us now on +256-700135510 to speak with our team