Though it may sound a little bit weird or something out of the normal set of adventures, sometimes the best travel buddy or companion you can have is you. As a tour and travel operator as well as consultant, I spend much of my time on the road by myself and i have come to learn that solo travel is easier and much fun than you might think of, it is completely rewarding and totally liberating in a way not much other life experience can match. Just like many other travelers, I used to never travel to any place by myself, but after few journeys that were eye-opening, interesting life-changing experiences, today  I am so hooked on solo travel. Currently, Solo travel has hiked up rapidly and many of people are finding it interesting to  be part of. Many travel and tour companies have come up with numerous ways to carter for solo travelers hence growing this sector. If you  have traveled alone before and never thought of doing it again, think of visiting Uganda alone or think of it this way, you got less time to  spend and you budget is quite tight, why not modify your travel to your individual preference so that you can maximize your satisfaction.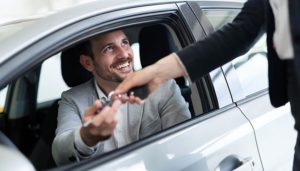 Here are 5 Top reasons why you should choose to be a Solo Traveler

1# Makes trip Planning easier
We all have tonnes and long lists of places we want and dream to travel to in our lifetime, but most times we hold up our desires simply because you want to make room for your friend you are traveling with or group members. Everyone has a different taste of things and schedule as well as budget, therefore waiting around to please your travel partner over your dream safari to Murchison Falls National Park or a mountain hike at Rwenzori for some friend that fears heights, or a gorilla tour for some group with guys afraid of apes could be a complete fail. When you travel alone, it is only your needs and wants that matter, you have chance to adjust your itinerary anytime, even at the last minute.
2# You Are the Master of Your trip
If you have ever planned a trip with someone or group, coming up with a common idea on the travel program, how you  shall move, what dates, activities to  be done, accommodation types and so  many more, everyone comes up with something and reaching to  a final goal some people left with no choice but to  accept. Travelling solo offers you a chance to be the master of your trip, you plan out things you want, choose facilities according to your preference, it so easy with I than us.
3# Get To Enjoy Me Time
Although you may not be the type of person that gets easily distracted during travel by people, or gadgets, sometimes traveling alone offers you an opportunity  to  reflect on the best interests of your and have time to  enjoy your own company. Giving yourself some me time or alone time for an extended period during your trip, will earn you  a reward that you  will never forget, because sometimes we all need sometime alone, just u and maybe the driver taking you around.
4# Meet New Friends
Much as you are on a solo travel, you will want to make new friends, what it is all about, meeting people from a different country, origin and beliefs. See how easily you can connect with people outside your daily work or family brackets, try out a new meal, or a beer without anyone watching or restricting you. Spoil yourself as long as you can get yourself back home.
5# Stay within Your Budget
Money is on the biggest pressure area during the trip planning. Everyone has their own way of spending money, some people like to  cut cost low while other are quite big spenders. Even if you are traveling with someone with in your tax bracket, like your wife or husband, your spending habits are automatically different. Therefore traveling solo can help you fit all things with in your budget.
Book a solo trips today to  Uganda with Uganda Car Rental Services and enjoy the best of your me time with our services, send us an email at info@ugandacarrentalservices.com or call us directly +256700135510, +256414699459