Choosing good accommodation is really or ultimately an important part of your trip/vacation and it can have a big impact on your spending if not chosen correctly in one's budget. There are a number of reasons why every traveler chooses a certain accommodation and some of these are base on the price, location, services offered, amenities, ease of booking, the type of facility and so much more. Choosing the right accommodation on your trip is one of the best choices to cut expenses and even get discounts as well or even free nights. Whether you are traveling as a family, couple, solo or on honeymoon, you can still look around for the perfect safari lodges in Uganda, hotels in Kampala, guest houses, family cottages, apartments or camping sites within and outside national parks.
Below are some of the most common accommodation facilities to help you through your search:
Hotels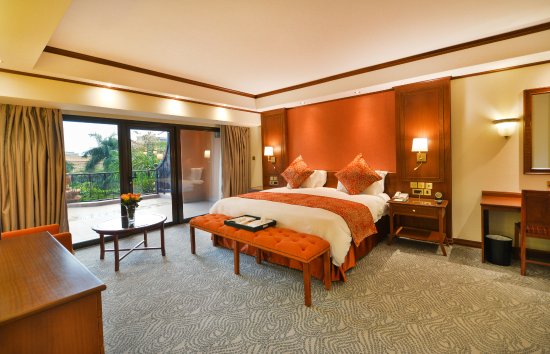 Hotels are the most commonly known type of accommodation in every country. Yes it is commonly accepted that hotels are expensive, but note that hotels can still be a cheap option. If you're a type of traveler that enjoys hotels, try to compare various hotels and prices on the website until you come up with your budget hotel. If hotels can be above the backpacker's budget, it is still possible to find a fair price hotel that won't overwhelm your pocket. Although you may find a cheap hotel, be careful because it could be possible that the hotel is far from the city or main road, or it could be offering undesirable services. Take your time and choose a hotel that suits your interest and preference.
Apartments
If you are traveling and thinking of staying in the city for quite a long period, it is best to rent an apartment than stay in a hotel. Apartments can be quite comfortable since they offer weekly and monthly prices than the daily pay to hotels. You can rent and apartment from a well-established company or even rent from people that have space to let in their own residence. Many of the apartments are well furnished; therefore you will be home although far from home.
Hostels
Hostels are known to be the cheapest and most accessible accommodation properties for many of budget travelers. The best thing about hostels, is they have a variety of rooms, ranging from dorm rooms, single and double to camping options as well. Some of the bigger rooms accommodate a number of beds hence the costs for the night a very low. There are places where you can find a bed for $10 a night with breakfast. More to hostels being cheap, they are very secure, safe and best havens to make new friends. Note that with hostels you have shared restrooms and if you need private bathrooms, you can book one but at a costly price.
Camping
For travelers that really need a touch of adventure, camping is the best option for a more sustainable approach to travel. Camping is even more interesting, especially for group tours, you have time to  do things together, like cook together, set up tents and so much more, you get time out in the wild, away from the spiced meals to your own preferred and prepared dishes. You are the first to see the sun rays, the first to hear raindrops and the first to get the music of the birds.
Book your safari lodge, hotel, motel, hostel, and camping gear with Uganda Car Rental Services. Send us an email at info@ugandacarrentalservices.com or call our offices at +256700135510, +256414699459