Ranked among the top Africa safari destinations, Uganda is no new comer when it comes to wildlife and cultural safaris. It is home to ten national parks including Murchison Falls Park, the most visited and famous park around. The largest & oldest safari park in Uganda is a habitat to 76 mammal species, up to 451 bird species with the most popular site being the incredible Murchison falls the park is named after.
Getting there from Kampala / Entebbe will take about 6 to 7 hours depending on stop overs while the best place to access it faster would be Gulu town where a road trip lasts only about 1 to 2 hours using the Packwach gate.
Uganda Car Rental Services offers a wide range of cars for all types of travelers and we present to you the top 3 4×4 cars to book if you are planning for a guided trip or self drive in Murchison falls park this season. Check them out and get in touch with us to reserve one.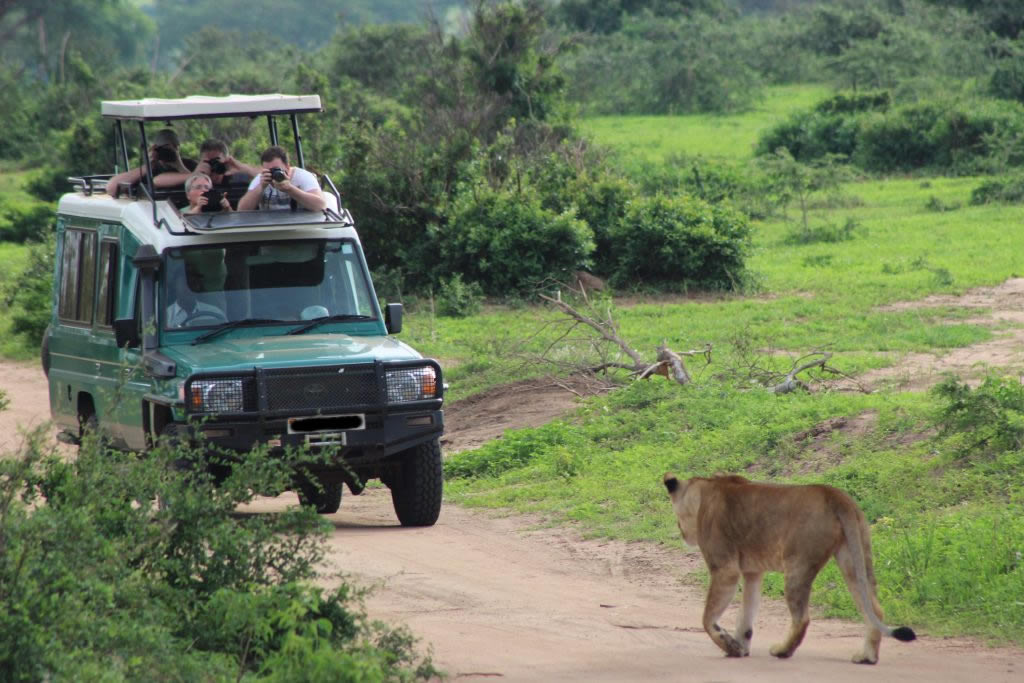 1- Toyota Rav4 – Since the day self drive safaris became popular , the Rav4 has been the most highly hired and recommended 4×4 cars for hire in Uganda and for a good reason. First and foremost is the fact that this SUV is very affordable with prices ranging from US$ 35 to 45 per day for self drive trip and then when you add the fact that it can accommodate up to 5 people with spacious cargo space in the rear; you realize why the Rav4 is one of the top-rated safari cars around.
2- Land Cruiser Prado – Manufactured by Toyota Motors, this is another 4×4 car guaranteed to give you a comfortable road trip in Murchison falls park. It features and AC with adequate leg room and spacious cargo space in the rear and some are customized with a roof rack ideal for campers. Rates range from US$ 60 to 80 per day excluding fuel.
3- Safari Land Cruiser – For long the safari land cruiser has stood out as the original 4×4 safari car given it's unique exterior and interior features. The pop-roof offers travelers a chance to see the wildlife in Murchison Falls Park much clearly than through glass plus the comfortable seats with adequate leg room coupled with AC and fridge box ensure client's convenience is up to par. The adequate space for luggage in the rear and roof top makes the safari land cruiser the best option for camping safaris. Rates range from US$ 120 to 180 per day including driver but excluding fuel.
4 – Safari Van – If you plan on traveling as a group for a Murchison falls safari, then i suggest you book an 8 seater van with a pop-up roof. The 2-box configured mini-van might not have all that space in the rear but is more cheaper than the safari land cruiser if you are willing to seat with the luggage depending on the number of people anyway. Some vans feature fridge box & roof rack while some others dont. Rates range from US$ 90 to 120 per day including driver but excluding fuel.
Don't hesitate to contact us if you require any of the above four 4×4 cars for a safari to Murchison falls or any other park for that matter. We will be more than happy to serve you, just contact us now by filling in this short form or send an email directly to info@ugandacarrentalservices.com. Alternatively you can call us on +256-700135510 to speak to one of our team members.