Uganda is a country in the Eastern part of Africa and traveling to, from and within Uganda is very safe and quick .There are diverse means of transport with which you can reach out to all parts of the country. Here are the top four transport means of exploring the pearl of Africa;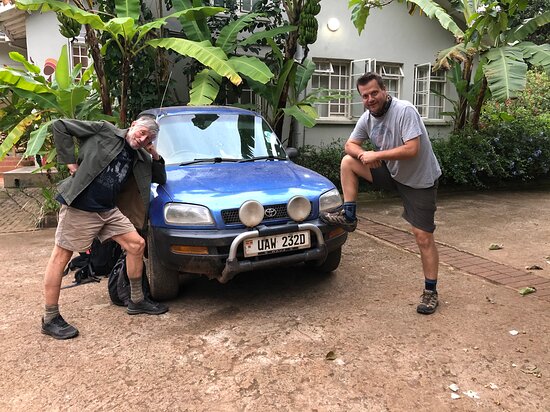 RENTAL CAR
If you a tourist or foreigner looking for private, safe and comfortable means of exploring Uganda, then renting a car is probably the best option. You can check out various car rental companies and see what type of cars they offer and at what price. You can opt for the much cheaper and private self drive tour or hire a driver as well at an extra cost, whichever option suits you.
PUBLIC MEANS (TAXIS)
 The main vehicles of public transport in Uganda are the small mini buses mainly called 'taxis' and are approved for 14 people yet they are low priced and commonly distinguished by their blue chequered markings. The taxis drive through cities, centers to the suburbs   and their Ugandans are really friendly and will help you as you can flag them down everywhere and get off from anywhere as fare paid depends on the distance traveled.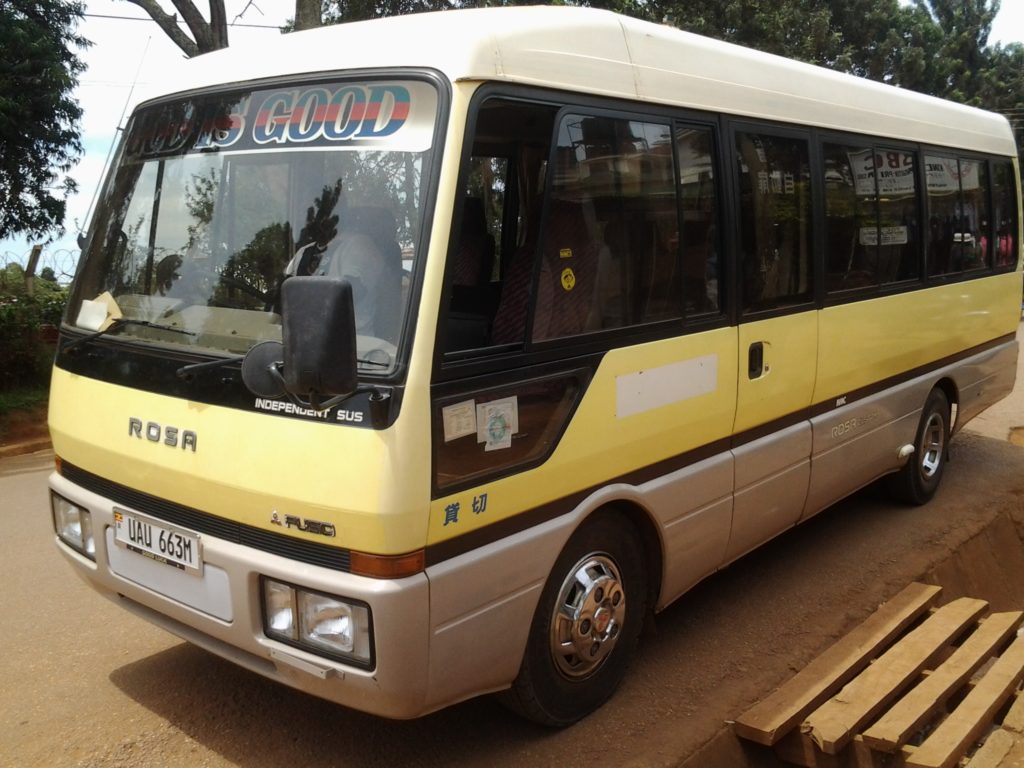 BUSES
All cities are linked by the buses yet are cheap and recommended are the Post coaches for which you can obtain tickets at every post office. They are meant to travel long distances such as the whole day and the fare paid depends on the kilometers one has traveled. One can decide to use trinity coaches, jaguar coaches, gateway coaches, global coaches among others.
AIR
Flying t and from Uganda is very easy. Entebbe is the international airport of the country roughly 40km from Kampala the capital city. Flights like Rwanda airways, Kenya airways, KLM British airways among others. Transport by air in Uganda makes it easy and simple for travelers from all over the world to reach Uganda and enjoy all its offers.
BODA BODA
This is the cheapest and quickest means of transport used in the country. Here you are the pillion rider and the boda boda is used for the destinations off the main road instead of walking home. The main advantage with these means is that you are assured of safety during the rushing hours, and you can reach your target quickly while others have to wait for traffic jam. One can either use safe boda or uber bodabodas.