There are a number of ways for one to  get to  and from the airport no matter what time your flight lands but what is to  consider is which is the route to  use, or to go by.  Before even thinking about the route to take upon arrival, you need to first think about the mode of transport that you are going to use for airport transfer service. Unless you find that you are travelling alone and with fewer bags, which we may term as traveling light, travelling with public transport is likely not going to be east and you may as well find it quite costly. Therefore, for most of the travellers, airport transfers by car are likely to be the best choice. Book an airport transfer in Uganda to any of your preferred destination and enjoy a hassle free trip.
However, once you have decided on the mode of transport to use, you will as well need to know what company you are traveling with. Some travellers may look at airport taxis but it is very advisable to book with car rental companies that offer services of airport transfers. You find that booking your airport transfer with a reputable car rental agency will be quite cheaper and save you the stress of moving from one end at the airport looking for a taxi.  The great benefit with car rental companies is that the driver already has your booking details, that is to say, name, itinerary of travel, so you are sure that your airport transfer is well arranged with a professional company. You will find the driver with a welcome note waiting on you, and most of the drivers already have the itinerary which makes your travel easy.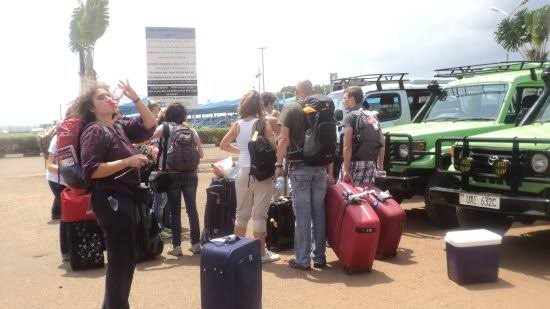 The best way to have your airport transfer hassle free is to book your transfer in time online and getting a quote. Many of those that have chosen public transportation have ended up being disappointed since some do not know much about the country and they end up being lost in the city centers. It is best to choose public means when you are so much aware of the city and its traffic. Airport taxis as well do a great job but most of them are very expensive and for security purposes, you are never sure if you have gotten the right taxi or a crook waiting to robe what belongs to you. Therefore it is advisable to make your booking with car rental agencies that take time to offer perfect airport transfers and car rental services.
To  book an airport transfer , send us an email at info@ugandacarrentalservices.com or us directly call +256700135510, +256414699459