With the steady rise and growth of tourism in Uganda, several companies have started investing in car rental services to cater for the increasing number of tourists in need of transportation around Uganda. A big question arises, Are these services better than me using my own car or public means? , If your looking that comfortable, stress-free and safe transportation, then you should choose to use car rental services in Uganda and ditch your personal car for a road trip journey around Kampala city or an up-country destination.
The benefits out way the risks and costs as explained below, read through and think twice before making a final decision of driving your own car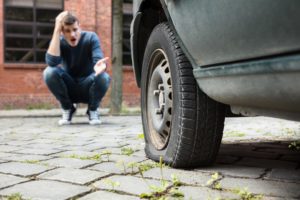 No need to worry about small damages
The first and foremost benefit of using car rental services in Uganda is that you save yourself from the stress and costs of damaging your own car. With a rental car , you can rely on the company insurance policy to get the damage fixed hence saving money and time you would have spent on this unplanned event.
Hire a driver
You can rent a car for self drive because it's a much cheaper option but hiring a driver is a much safer and more convenient option. Don't bother worrying about how you will get from point A to point B , a let your personal driver do all the steering and route guidance. You will get background info about attractions, wildlife and the latest news plus you can be assured the driver will fix the car in-case of a breakdown.
Drive other car types
When you choose to book a car with a Uganda car rental company and ditch your own car, you get chance to drive other types of vehicles. You can select any rental car from the fleet and drive it, if you have never driven a customized safari vehicle or luxury brand, then these services will guarantee you that opportunity at affordable rates, under favorable terms and conditions.
Avoid maintenance & service costs
Lastly but not least, car rental services ensure you don't have to pay for car servicing after the road trip. All the maintenance will be done by the company which will save your personal car from such costs.
Read through some of the most popular Uganda car rental services available and choose one that suits your budget as well as personal interests. For more information, simply send us an email to info@ugandacarrentalservices.com or call us now +256-758540071.