An African safari is by far the best wildlife adventure in the world, tourists get chance to see wild animals and locals they only watch on TV documentaries. However what makes a safari more magical is the road trip, you get to see alot more than you paid for during your ride to the national park or popular attraction; from the land-scapes, local people to the different restaurants that offer local cuisine, you are in for the trip of your life.
You will require a comfortable & strong 4×4 car if you plan on visiting any African safari park or famous tourist attraction. There are plenty of available 4x4s to hire for guided or self drive trips but none come close to the Land Cruiser models manufactured by Toyota here are some reasons why you should choose of the models for a tour in Uganda or any other country.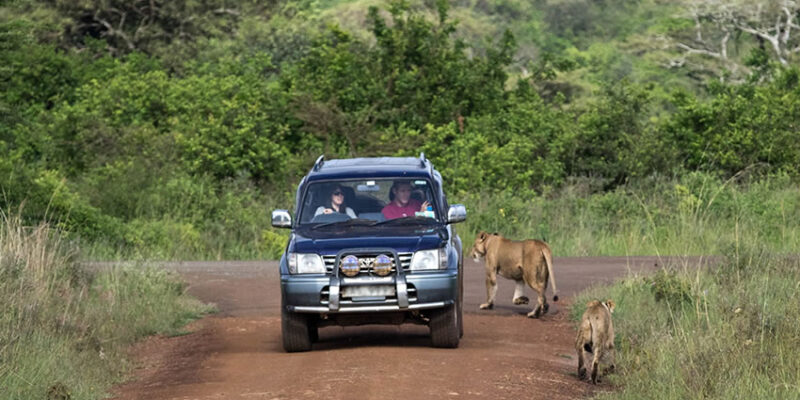 4-Wheel Drive Mechanism – First and foremost, the Land Cruiser is the best example of a 4×4; a car that can pass through the toughest and most slippery terrain in just one push. You can rent a land cruiser in Uganda and rest assured you won't have any stopovers to push the car through a ditch or muddy road and that's what every guide or client dreams of during a park tour or visit a remote location.
Customized Features – The Land cruisers are known for their special extra features which make them stand out. Take for example the safari land cruiser which has a pop-up, fridge box, antenna, high wheels. All these add to the beauty and functioning making the Land cruisers the ideal 4×4 cars for camping park safaris.
Space – For a comfortable road trip, having adequate space for the body and cargo is essential and all this is availed when choose Land cruisers. The well-aligned seats offer enough legroom for the passenger and you definitely don't have to worry about seating with cargo is there is enough space in the rear and some cases the roof top.
Group Friendly – Minivans and buses might be the best option when it comes to group tours in Uganda but alot more expensive than land cruiser. Configured to seat 5 to 8 people , these 4x4s could save you some money if you plan on traveling as a group of friends, family or workmates for a park, leisure or business tour. Rates for Mini vans & buses in Uganda range from US$ 100 to 160 per day with driver while rates for Land cruisers are between US$ 80 to 130 per day with a driver hence you can save some money.

If you are planning a Uganda and require a 4×4 car for a guided or self-drive trip, then look no farther than the Land cruiser models given the facts above. To rent a safari land cruiser, Land cruiser Prado, Nissan Patrol, Jeep or any model , simply send us an email to info@ugandacarrentalservices.com or fill in this short form, and we will get back to you shortly. Alternatively, you can just call us now on +256-700135510 to speak with our reservations team.