The rainy season is the most difficult period to explore any destination and it's even made worse when driving through damaged rough roads with potholes. Uganda's transport network is still developing thus majority of the roads are either destroyed or still under construction and as per the parks, you can always be sure you will find a rough terrain. In case you plan on traveling visit remoted destinations like the parks, it's essential that you know how to drive on rough roads. Read on and learn about the safety tips that will help you travel through these types of roads no matter the weather.
Pack Emergency Gear – The uncertainties involved in traversing rough roads requires you always carry certain tools in your trunk. Some roads might be too tough to handle causing mechanical issues that will require equipment like a spare tire, jumper cable, spare battery, first aid kit, shovel to mention but a few. This equipment is very useful most especially if you are planning a self-drive road trip.
Drive Slow – If you don't want to damage the tires or vital parts under the car , always drive slow when you approach rough roads in Uganda. Driving slow give you enough time to move the vehicle through potholes without inflicting any damage and also give you space & time for stopping in case you need to maneuver a pothole or a road gash
Know your car – You should know your vehicle status in terms of front, rear or 4-wheel drive before you hit the open road . Front/ rear-wheel drive cars cannot handle sand as well as muddy roads and so it's always good to go with an all-wheel or 4 wheel drive car and avoid putting much strain on the tires when on rough terrain. If you plan on exploring remote destinations, then we suggest you hire a 4×4 car in Uganda instead of 2 wheel drive vehicle.
Observe the weather – Another important safety tip for driving on rough roads is to always watch out for the weather conditions. You can tune in and get the weather forecast or use a weather app on the phone to determine when to expect rain or any other weather condition that may affect the road surface making it hard to pass or even impassable.
Don't overload – If you know you will be passing through rough terrain, then it's crucial that you don't overload the car as you risk damaging the tires, failing to get out of a pothole or even worse overturning. Always pack enough cargo that can easily fit in the car and if you are traveling with heavy cargo, get another vehicle to share the load with.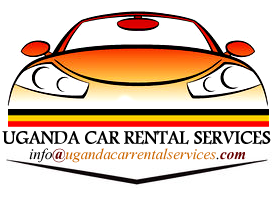 Planning to tour the remote regions of Uganda this season but worried about the poor road infrastructure and potholes, you can use the above driving tips for a safe and comfortable road trip. For more information and tips, simply send your inquiry to info@ugandacarrentalservices.com or call us now on +256-7000135510 to speak to us.