If you planning to explore on a self drive road trip and you are traveling as a couple , you should consider renting a car that fits your budget, style as well space and there's better car than the Toyota Rav4 , one of the best sports utility vehicle with spacious cargo space operating full time four wheel drive plus its easy to steer. Whether you are visiting a national park, going on honeymoon vacation, weekend getaway or picnic , the Rav4 is the perfect choice. Below are 3 reasons couples should choose it over other cars.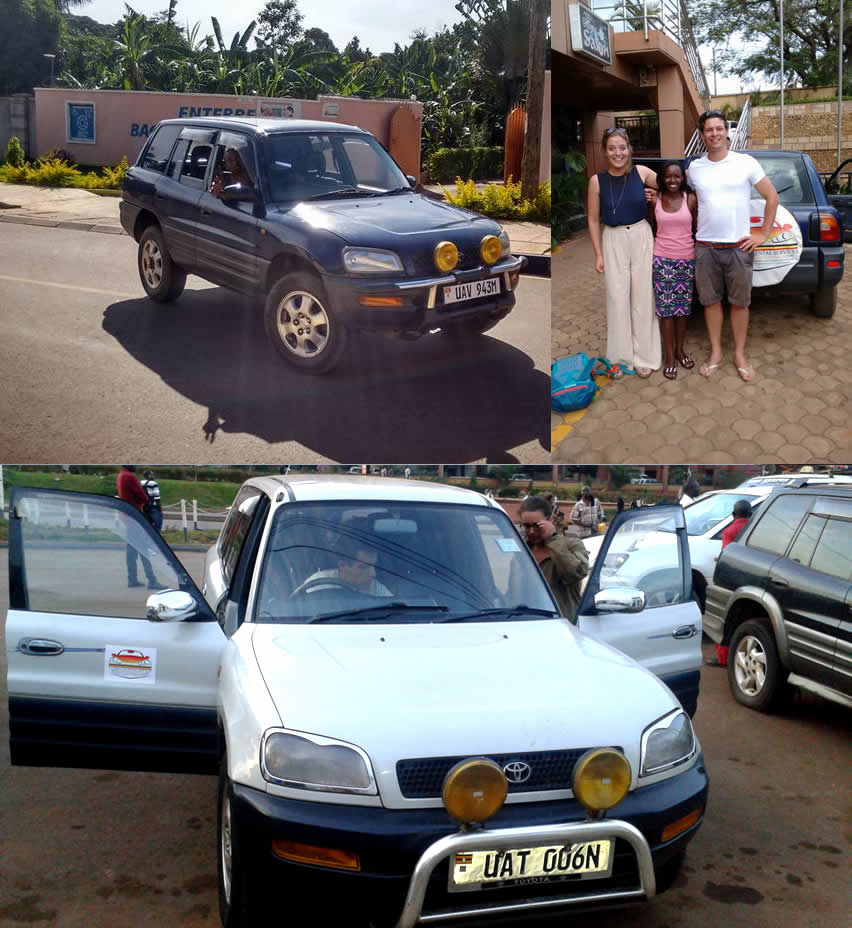 Cheapest rental car available
Most companies in Uganda have a wide range of cars for hire including safari & luxury vehicles but the Rav4 is by far the most affordable among the fleet. Prices range from US$ 40 to 50 per day depending on the number of days you wish to use it which is much cheaper than all the others whose price range from US$ 50 to 150 per day hence you will be saving and reduce on your travel expenditure
Space fitting
If you are only two people, it wouldn't make sense to hire a large car like Land Cruiser prado or Van . You don't need all that extra space, get a small compact SUV that accommodate you two and your luggage.
Stylish & Comfortable
The Rav4 is has a nice stylish exterior coming in shiny blue, red, grey and black colours giving it that attractive look fitting for a couple. The interior is also amazing with comfortable cloth seats, air-conditioned, FM radio transmission, MP3/CD player plus adequate leg space.
Easy to handle
Apart from economizing fuel, this petrol car is easy to drive and offers high visibility. Its compactness makes steering and maneuvering around simpler as compared to other larger vehicles plus the Four wheel drive mechanism ensures you travel to any remote destination with rough terrain and have no breakdowns or getting stuck in mud/ gravel hence you can always be assured of a safe and uninterrupted road trip.
Do want to rent a Rav4 in Uganda this season for self drive road trip as a couple , get in touch with us today through info@ugandacarrentalservices.com or call us now +256-700135510.