Situated in Kiruhura about 30 km east of Mbarara and 240km west of Kampala city is Lake Mburo national park– Uganda's smallest savanah park. Gazetted as early as 1933 and upgraded to a game reserve by 1963, Lake Mburo park officially became a national park in 1983 and is currently home to 68 mammal species and up to 300 bird species making it one of the top safari destinations in western Uganda. Notable wild animals to look out for include zebra, hippos, warthogs, lions, African buffalo, common eland, hyenas, leopards, jackals, impala to mention but a few. Top activities to enjoy when you decide to self drive to Lake Mburo park include game drives, launch trips, bird watching, nature walks, cycling, horseback riding at Mihingo lodge, sport fishing to mention but a few.
You can get to Lake Mburo park using public or private means but in this article , Uganda Car Rental Services will focus mainly on the private ones which are much safe and comfortable.
Private Means Of Getting There
1- Rent A Car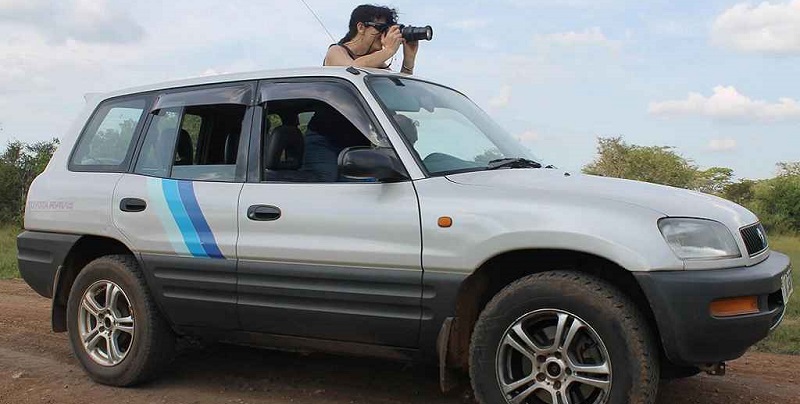 The best private way to get to Lake Mburo national park is by booking a rental car with a driver or for self drive. There are a variety of 4×4 cars available that can handle the park terrain and also fit the passengers and cargo comfortably. The road trip from Kampala city takes about 4 and half hours using the Masaka & Mbarara-Masaka routes while you will get there in just 1 hour and half if you are travelling from Mbarara. Some of the top 4×4 cars perfect for safaris in Lake Mburo include the Toyota Rav4, Land cruiser prado, Safari land cruiser, safari van, coaster bus, Nissan patrol to mention but a few.
We at Uganda Car rental services can get you any car of your choice at a price that fits your budget and travel needs. To rent a car in Uganda today, simply get in touch with us by sending an email to info@ugandacarrentalservices.com or call us now on +256-700135510.
2- Book a flight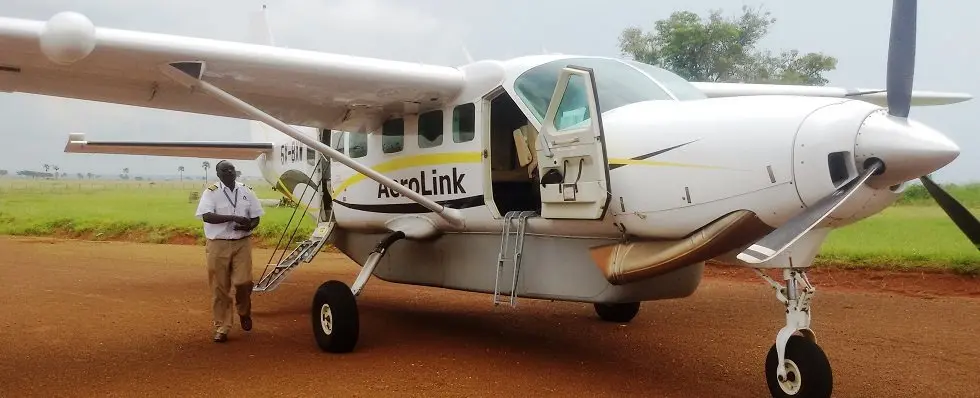 Booking a charter flight to Lake Mburo park is regarded as the fastest way to get there but also most expensive option as a single trip will cost US$ 176 per person. Aerolink Uganda operates daily flights from Entebbe airport to Lake Mburo park with the trip lasting only about 45 minutes. You will land at Mbarara airstrip and then be driven to your accommodation in Lake Mburo park. Enjoy aerial views of the hills and valleys as you relax in your relax and even get chance to see the pilots at work.
3- Board the UWA Bus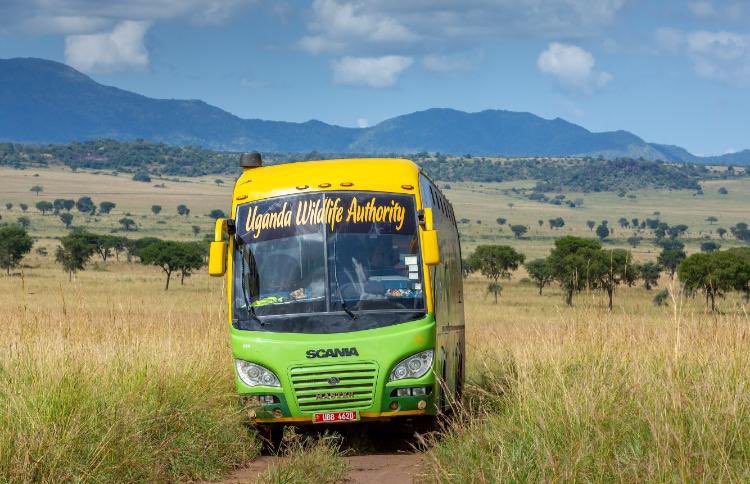 The Uganda Wildlife Authority introduced tour buses as a way of promoting domestic tourism in some of the top national parks. The air-conditioned 50-seater bus has free WiFi, TV with spacious head space & leg room giving passengers that total comfort they deserve during their trip to Lake Mburo national park. Yoy can book a seat on the UWA bus by visiting their offices in Kamwokya , rates range from UGX 400,000 to 800,000 per person.
So if you are planning to visit Lake Mburo national park and require private means to get there, the above 3 means are safe, comfortable and affordable. You can book a private guided Lake Mburo safari online by sending an email to info@ugandacarrentalservices.com
By Bryan Muhoozi