Uganda is known as the "Pearl of Africa" as described by Winston Churchill. Many tourists love to visit the country due to its fascinating safari destinations. These feature stunning natural wonders that give you a thrilling adventure on your African Safari. However, to reach these destinations safely and comfortably, you will need to rent a 4×4 car for the road trip. Whether you plan on driving yourself or in the company of a driver-guide, we guarantee you will get the best feel of the Pearl fo Africa on tour on the below-mentioned top 10 Uganda tourist destinations.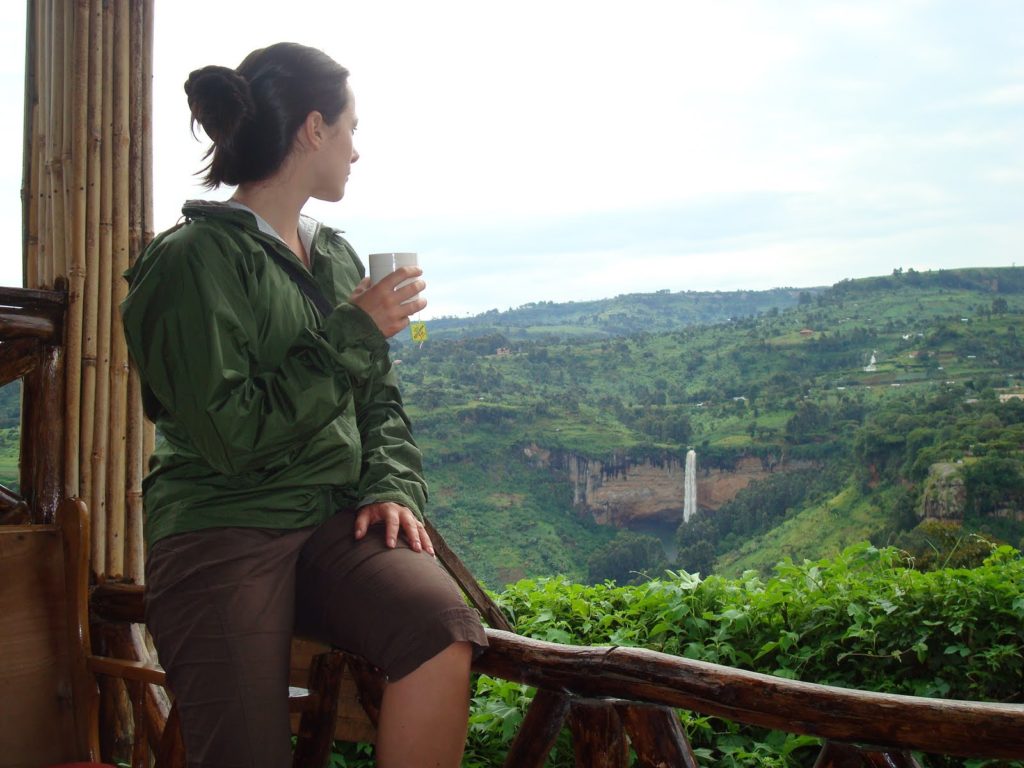 1. Jinja city
This is the second-largest and busiest commercial city after Kampala. Jinja is termed as the "Adventure capital of Uganda" and it is home to the source of the River Nile. Leaving other factors constant, the source of the Nile is the main reason you need to take a tour to this place. Jinja hosts interesting adventure activities that are experienced on the source of the River Nile. Such as; white water rafting, bungee jumping, horse riding, tubing, Quad biking among others. All these activities give you chance to explore the mesmerizing beauty of the river Nile in Jinja. If you are an adventure and leisure lover, your safari can never be complete without a visit to Jinja. To access Jinja, feel free to hire a self-drive or chauffeur-driven vehicle from Kampala and delight in a road trip adventure to the wonderful jinja city. The journey takes you about 2 to 3 hours drive including optional stopovers.
2. Kampala city
Kampala is popularly known as the Capital city of Uganda blessed with a diversity of dynamic tourist attractions and activities. It is paramount to note almost all safaris to other destinations of Uganda begin and end in Kampala. On this note therefore the city acts as a hub point to other intriguing safari places in the Pearl of Africa. Upon arrival in Kampala, you can take an optional Kampala city tour with a professional English-speaking guide. The Tours allows you to explore fascinating places such as; Kasubi Royal Tombs, Uganda Museum, Uganda Martyrs Catholic Shrine, Kabaka's Lake, Kabaka's Palace, Makerere University among others thus giving a good impressive introduction about Uganda. Besides the city being the Heartland for Buganda Kingdom, it is home to a rich and colorful history found in various compounds.
3. Murchison Falls national park
Murchison falls National Park is one of the astounding road trip destinations in Uganda. The Safari park is the largest and among the most visited paradise hosting stunning wildlife diversities, eye-catching landscapes, rich culture and many natural wonders including Murchison falls- the most beautiful waterfall in Uganda. The intriguing wildlife and glimpse scenic picturesque Murchison falls are the main reasons why a lot of travelers take a road trip visit to this place.
4. Bwindi Impenetrable Forest National park
Bwindi forest is situated in southwestern Uganda and the park is famous for offering the best mountain gorilla trekking adventure in Africa. Due to the fact that the park harbors almost half of the remaining mountain gorilla population in the world, there are about 19 habituated gorilla families in the park. Bwindi Forest is bisected into four impressive sectors where gorilla trekking is done such as; Buhoma, Ruhija, Rushaga and Nkuringo sector. A Safari road trip to Bwindi takes you about 9-10 hours' drive via the Masaka-Mbarara Highway. To see the mountain gorillas in Bwindi Forest you are required to pay a gorilla trekking permit that costs US$700 per person per single trek.
5. Kibale Forest National park
Kibale forest is another interesting safari destination featuring the largest population of chimpanzees in East Africa. In case you are a primate lover, Kibale forest is a perfect place you ought not to miss on your primate road trip. Chimpanzees in Kibale forest have been habituated and open for chimpanzee trekking experience through out the year. The Uganda Wildlife Authority charges US$200 for anyone to see chimpanzees in the natural environment. Chimpanzee trekking in Kibale offers you an insight to encounter with other primates like monkeys, forest wildlife as well as many colorful bird species thus giving you a unique experience in the forest jungle.
6. Queen Elizabeth national park
It is of great importance to note that queen Elizabeth national park is one of the most visited safari parks blessed with unique diversities of wildlife populations. Many people love to take a road trip in this park due to the numerous interesting attractions and activities here. The park is famous for hosting unique wildlife including the tree climbing lions in the Ishasha sector. A game drive in the park exposes you to amazing wildlife such as; herds of African buffaloes, elephants, warthogs, leopards, lions, bushbucks, antelopes among others. Grab a chance to enjoy a thrilling boat cruise along the Kazinga channel where you encounter with populations of Hippos, Crocodiles plus other wildlife at the river banks drinking water.
7.Mount Rwenzori national park
Are you a nature lover? Mount Rwenzori national park is home to a mythical mountain of the moon popularly known for adventure hiking experience. The park is found on the border of Uganda and DR-Congo in Kasese district in southern western Uganda. A visit to this park gives you an opportunity to experience Mountain Rwenzori that is dominated with snow throughout the year.
This is the smallest savannah national park blessed with unique stunning wildlife diversities, a mesmerizing landscape beauty among other impressive attractions. Wildlife in Lake Mburo is rare to be spotted in other national parks of Uganda such as, the Rothchild giraffes, Impala antelopes, Elands, Reedbucks, Hyenas, Burchell's Zebras and many others. The park is a great birding site with about 350 bird species including the rare shoe bill stork. Lake Mburo national park is a famous destination for unbeatable memories of horse-riding adventure in Uganda. it is important to note that horse riding in Uganda is done in only two astounding destinations that is; Lake Mburo national park and Jinja. We therefore recommend you to include lake Mburo National Park among your Uganda safari highlights on your next trip to the Pearl of Africa.
9.Ssese Island
We are glad to welcome you to the astonishing Ssese Island situated along Lake Victoria. This archipelago is home to about 84 beautiful islands featuring intriguing white-sand beaches. Ssese is a perfect place for travelers searching for leisure and relaxation adventure. While here, grab an insight to experience a canoe ride as you explore the picturesque Islands. However, we don't recommend swimming due to the risks of bilharzia in the waters.
10.Lake Bunyonyi
This is the second deepest lake in Africa situated in southwestern Uganda adjacent to the border of Rwanda. Lake Bunyonyi is a natural wonder of the world dotted with about 29 islands including the legendary punishment Island. The islands give the lake an impressive appearance worthy to explore on your road trip. This lake is known as one of the most beautiful lake in the Pearl of Africa that attracts many tourists all over the world to come and experience it beauty. The lake is bilharzia free thus it is safe for swimming. There is no dangerous wildlife like crocodiles and hippos in the lake. A visit to Lake Bunyonyi allows you an opportunity to enjoy a canoe ride as you explore eye-catching beauty of the lake as well as delight in a rewarding birding adventure. The lake is one of the best birding sites in Uganda with about 200 bird species such as; the egrets, cardinal woodpecker, Herons, African Harriers hawks among others.
Are you planning an adventure road trip in Uganda and you are still wondering what could be the best destination you need visit? With the above destination guide, we grantee you lifetime memories in the Pearl of Africa. For information and bookings, feel to contact our travel experts here at Mumwe Global Safaris. Simply send as an inquiry on info@ugandacarrentalservices.com call us directly on +256-700135510/ +256-414699459 to speak directly to our customer care personnel.