Situated in the Rwenzuru region north of Lake George is Kasese town, a place whose economy once centered around copper mining at Kilembe but now depends on cobalt & cement. While Kasese is popularly known as cement, cobalt, copper mining region by investors, tourists see beyond that visiting the place for chance to tour the various amazing tourist attractions within and around Kasese.
We offer reliable car rental services in Kasese including self drive & guided safaris and in case you plan on doing a Kasese safari, here are 4 amazing tourist attractions you should include on your itinerary if you want to get the full feel of Kasese tourism.
Getting there – You can get to Kasese using three means namely a private rental car, bus or abroad an airplane. A rod trip in car will take about 7 and half hours via Kampala-Masaka road, Mbarara-Masaka road & Mbarara – Kasese road. Aerolink offers 1 and half hour air flights from Entebbe to Kasese airstrip.
Top 4 Tourist Attractions In & Around Kasese Town
1- Mountain Rwenzori – One of Uganda's most popular UNESCO heritage sites fabled "Mountains of the Moon" by famous Greek geography Ptolemy, the Rwenzori mountains are a top tourist attraction in Kasese popularly visited by adventure seekers as well as researchers. Two of the Rwenzori peaks namely Mount Stanely & Speke are among the top 5 tallest peaks in Africa adored by both novice and expert mountain climbers around the world. Apart from mountain hiking, you will encounter a variety of wildlife species while at the park and these include Elephants, antelopes, Rwenzori otter, white colobus monkey, reptiles and chimpanzees plus an astonishing 217 bird species.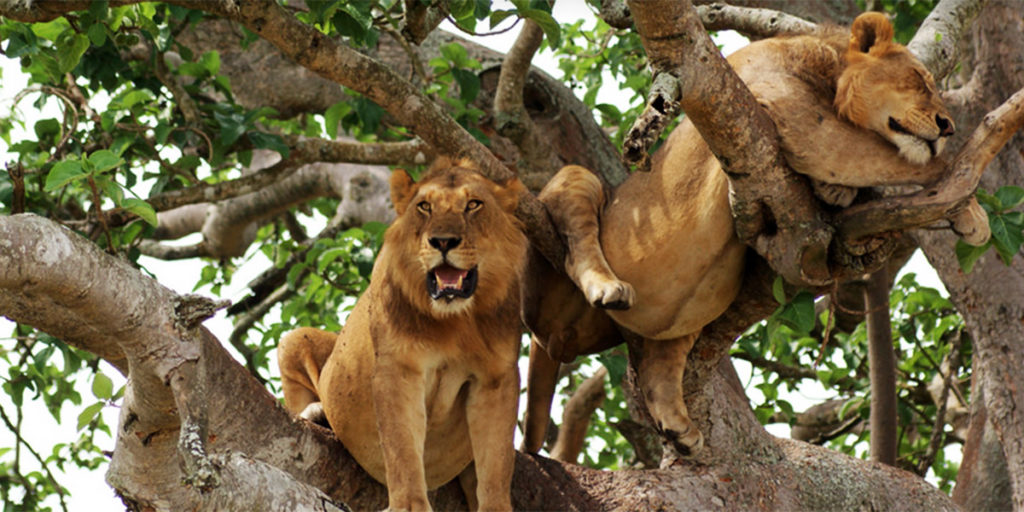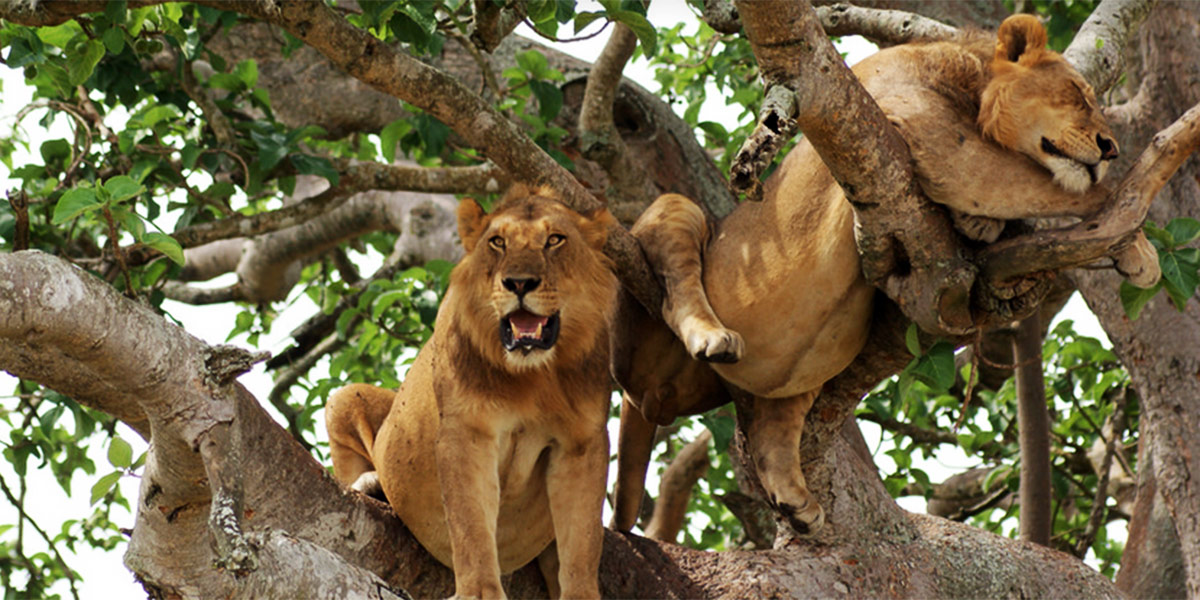 2- Queen Elizabeth national park – Another amazing tourist attraction in Kasese is the infamous Queen Elizabeth national park; situated just close to Rwenzori mountains. The park is home to over 95 mammal species that include Elephants, lions, Ugandan kob, forest hogs, warthog, Topi, waterbucks, spotted hyenas, leopards, hippos, crocodiles, Buffaloes, chimpanzees at Kyambura gorge to mention but a few and up to 600 bird species which beeasily spotted during game drives through the Kasenyi plains & Ishasha sector plus boat cruise along the Kazinga channel. You can book a safari to Queen Elizabeth national park online with Mumwe Safaris Uganda and enjoy a safe trip to one of Uganda's most famous parks.
3- Kibale forest – Regarded as primate capital of East Africa, Kibale forest is home to over 1500 chimpanzees of the 4950 recorded in Uganda making it the top chimpanzee tracking destination in Uganda. Dont expect to encounter only chimpanzees on your safari in Kibale forest as it's home to other 12 primate species that include vervet monkeys, Guereza colobus, grey-cheeked mangabey, red tailed monkeys, blue tailed monkeys, L'Hoest's gentle among others , the park is also home to 77 mammal species and up to 371 species making it the perfect wildlife destination for primate and game lovers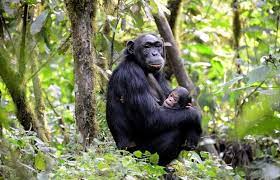 4 – Kalinzu forest – Another fascinating destination to visit on tour in Kasese is the Kalinzu forest reserve, home to up to 6 primate species, 378 bird species and up to 414 tree species making it the prefect destination for primate lovers and nature enthusiasts. The most popular activity carried out in Kalinzu forest is chimpanzee tracking with up to 300 chimpanzees recorded and about 40 habituated by a Japanese research group. Nature walks through the valleys open you to nice views of the Rwenzori mountains, Kazinga channel and Lake George.
Honorable Mentions – Rwenzuru Kingdom palace, Rwenzori Founders Art center, Hima cement factor , Kilembe cooper & cobalt mines.
So if you plan on hiring a car in Kasese for self drive or driver guided road trip, you should add these 4 tourist attractions to your itinerary. You can rent a private car now by simply sending us an email to info@ugandacarrentalservices.com or calling us now on +256-700135510 to speak with our reservations personnel.
Bryan Muhoozi